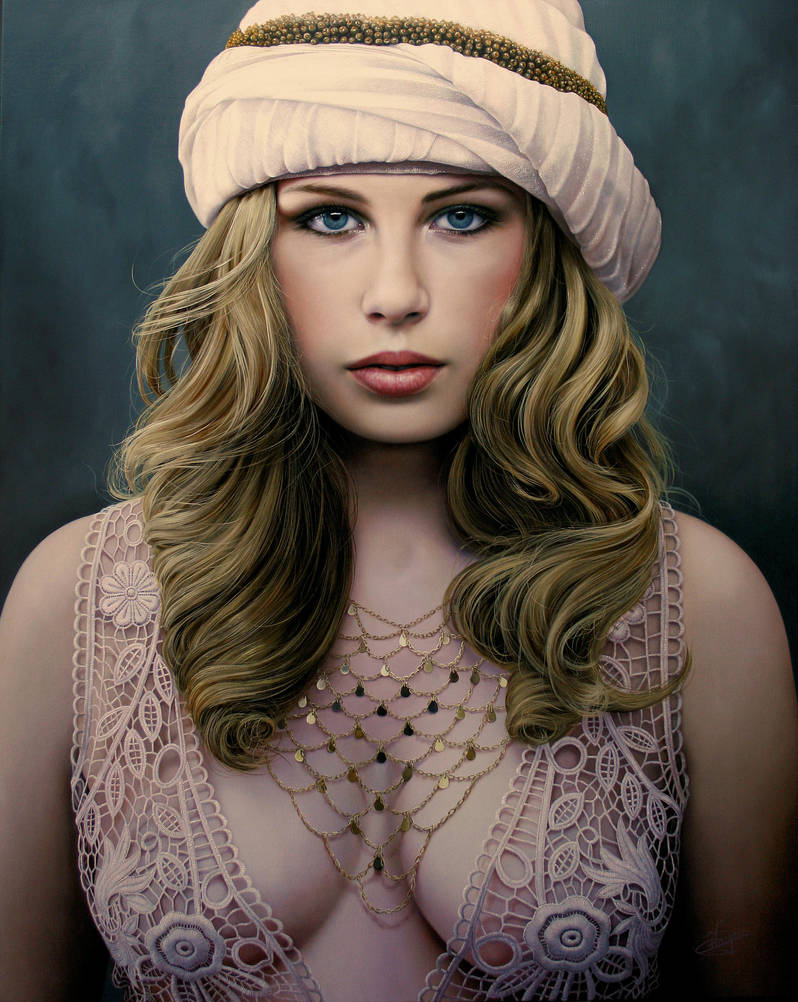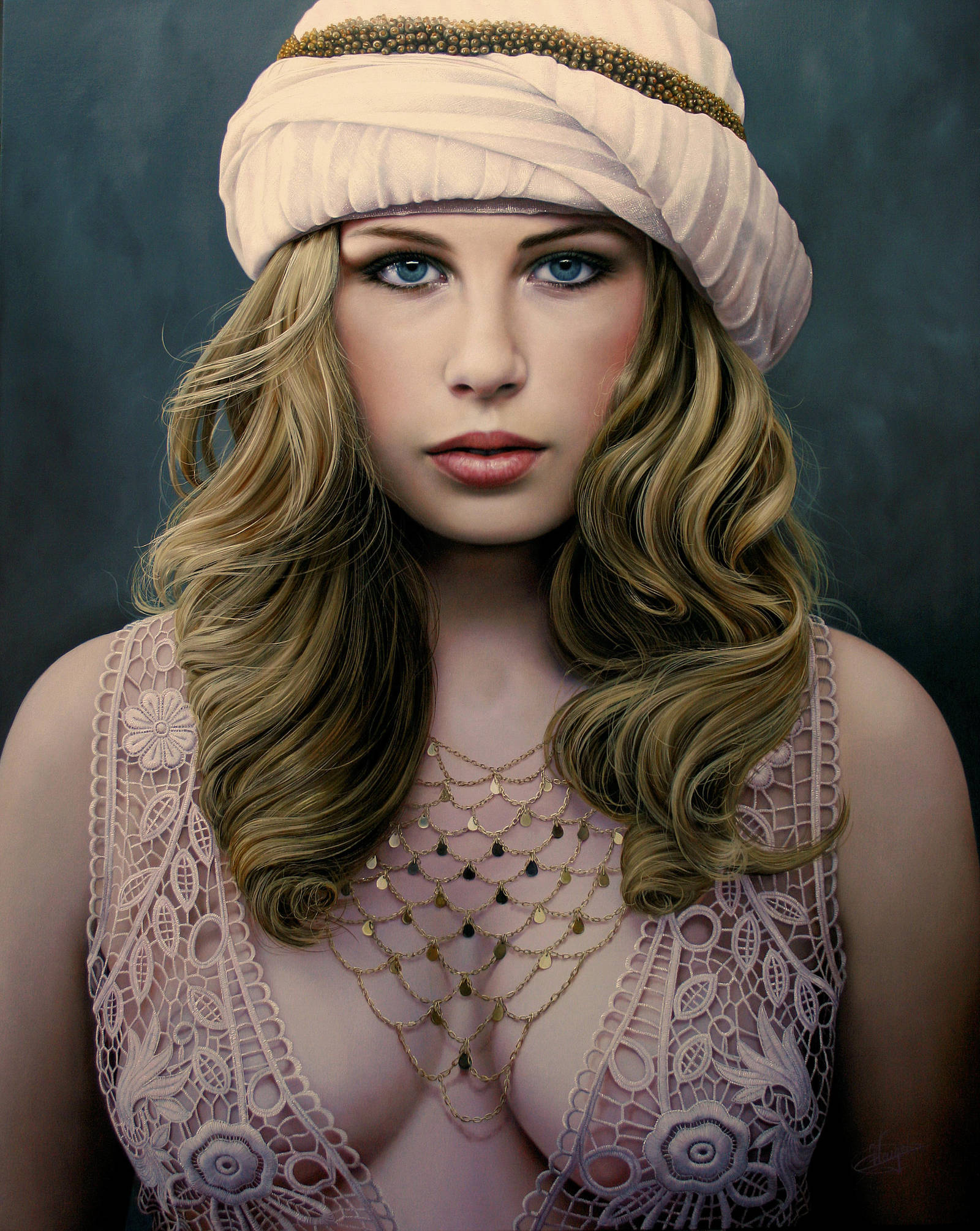 Finally found the time to finish my latest artwork. The vest and neclace seem to haven taken forever to finish!
The picture doesn't do the painting any justice though. The detail shot looks more natural and comes closer to reality.

Model: my youngest daughter, Marilyn.
Oil on canvas, size: 120 x 150 cm.

LOTS AND LOTS OF THANKS FOR SUGGESTING MY ARTWORK FOR A DAILY DEVIATION!!!!!!!!!!!!! I AM SO HAPPY!!!!!!!!!