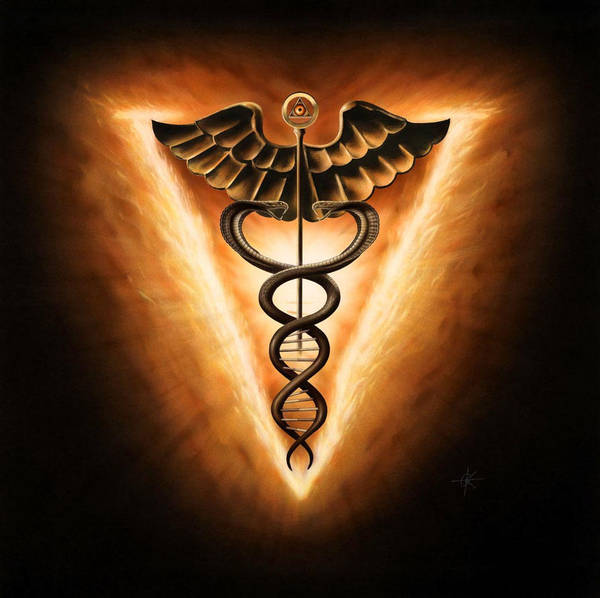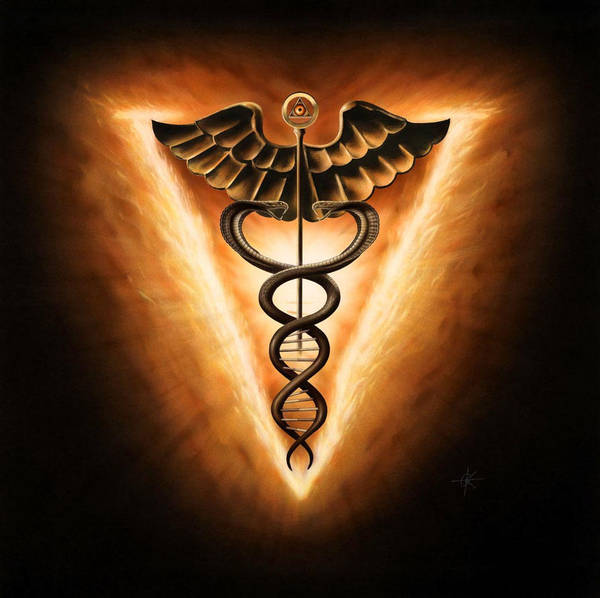 Watch
"Room V" (2005), acrylics/acrylic inks on illustration board, 70 x 70 cm / 27,3 x 27,3 in.

"…A serpent rising genetic weaponizing
There's a portent of pure evil
lying out there in the dark
The hand of terror stands poised
to ride out on the wind
Can we counter this undeserved hatred
Through our science and our research
and the wisdom of our age
Or are we doomed to suffer
at the hands of the Andromeda strain?..."

(extract of the lyrics of the song "Andromeda Strain", album "Room V" by SHADOW GALLERY, InsideOutMusic)

I did this painting as frontcover illustration for SHADOW GALLERY's album "Room V" (check out this fantastic band at www.shadowgallery.com).
The album and it's story is a sequel to their CD "Tyranny" (I also did that artwork). The main idea was to have this medical symbol with two aggressive snakes winding around the pole and morphing into the DNA double helix.
I thought it would look perfect to have a flaming roman "V" around this image… and I was quite happy with the result. It came out as fiery as I wanted it.

more on the story also on the website of the band...