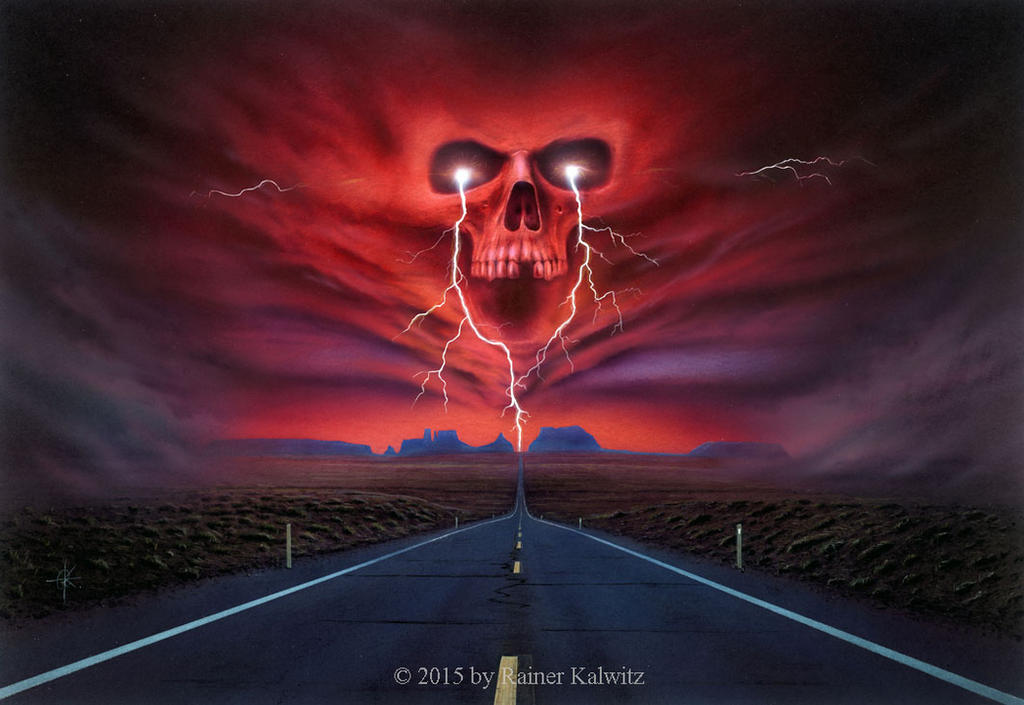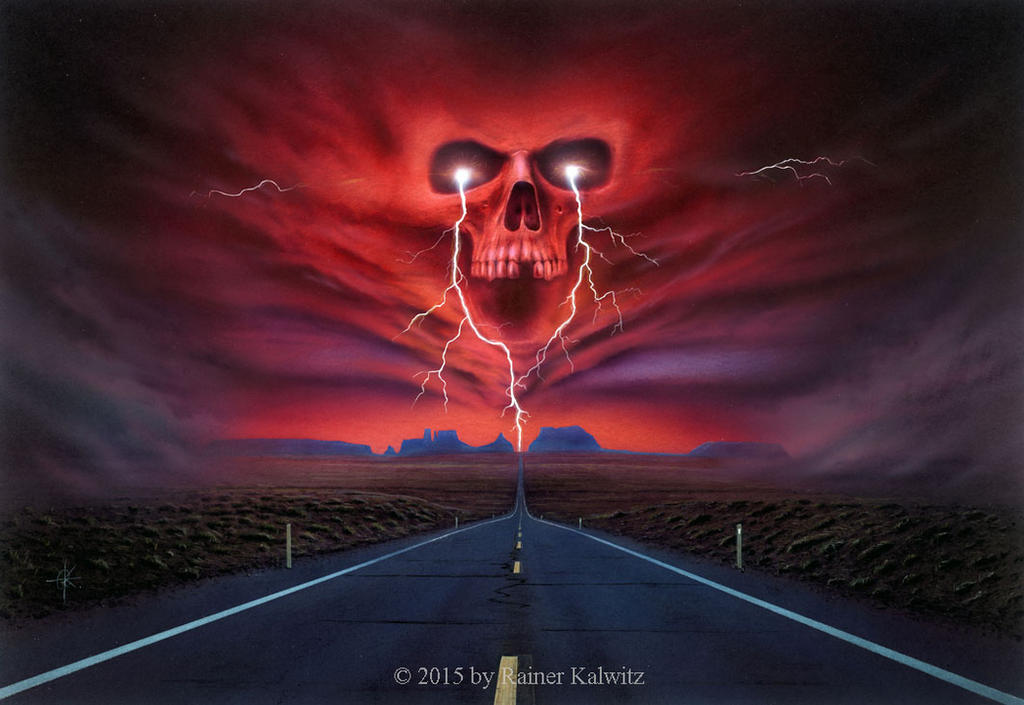 Watch
A new (trivial) skull image... a typical old-school airbrush painting:
"Road of Thunder" (2015), acrylic inks on illustration board, 45 x 65 cm

it's somehow a "part II" of my bestseller image "Death Valley"


I was about to comment that this one would be perfect for a heavy metal album cover. It gives me that feeling. Then I saw that you have already illustrated metal albums. Amazing works!

Reply

Nice work! I really like the color contrasts you've used with the skull and the highway.

Reply

Reply

Very cool work for sure. Great mood.
Reply