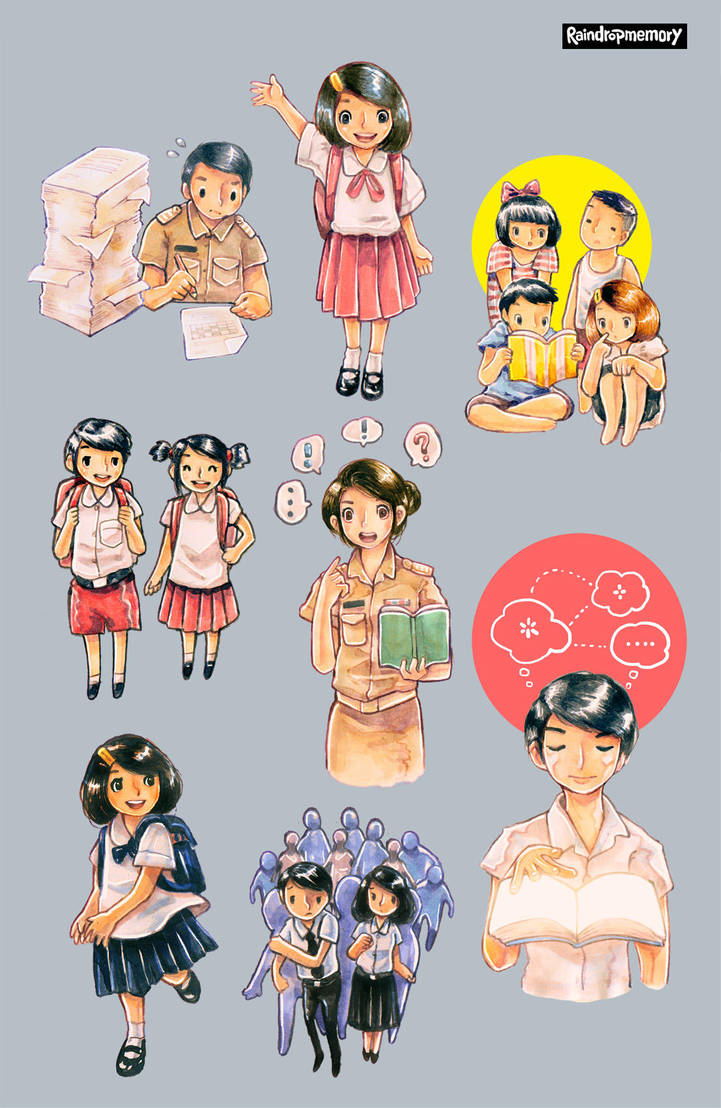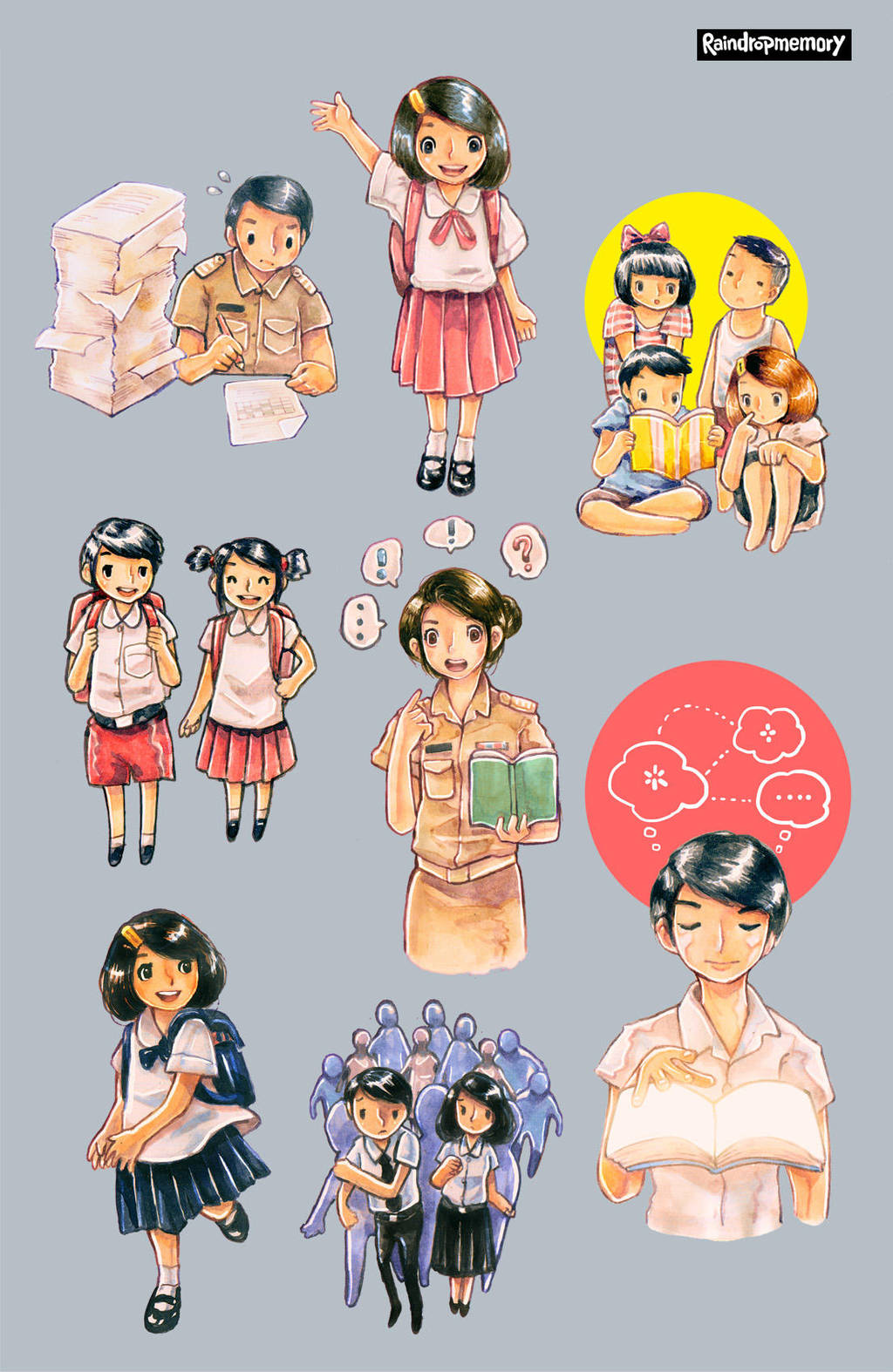 What is it?
Illustration for a book commission, it's about education in Thailand, thus various students at various ages.
TALK
Back to drawing a bunch of kids again, after I hate drawing them for years. hehe.

Trivia:
• Thai Elementary school: red shorts and skirt
• Thai Secondary school: blue skirt
• Thai Teacher with puzzled face: brown suit
• Thai university students: the rest
Tools:
Traditional → Pencil, watercolor
Photoshop
→ Cleanup artwork with Brightness/Contrast, Dodge/burn tool
→ Repaint all over the place on layer with 'multiply' blending, for example, shadow layer.
→ Adjust color with Color Balance and Selective color, my usual tools.