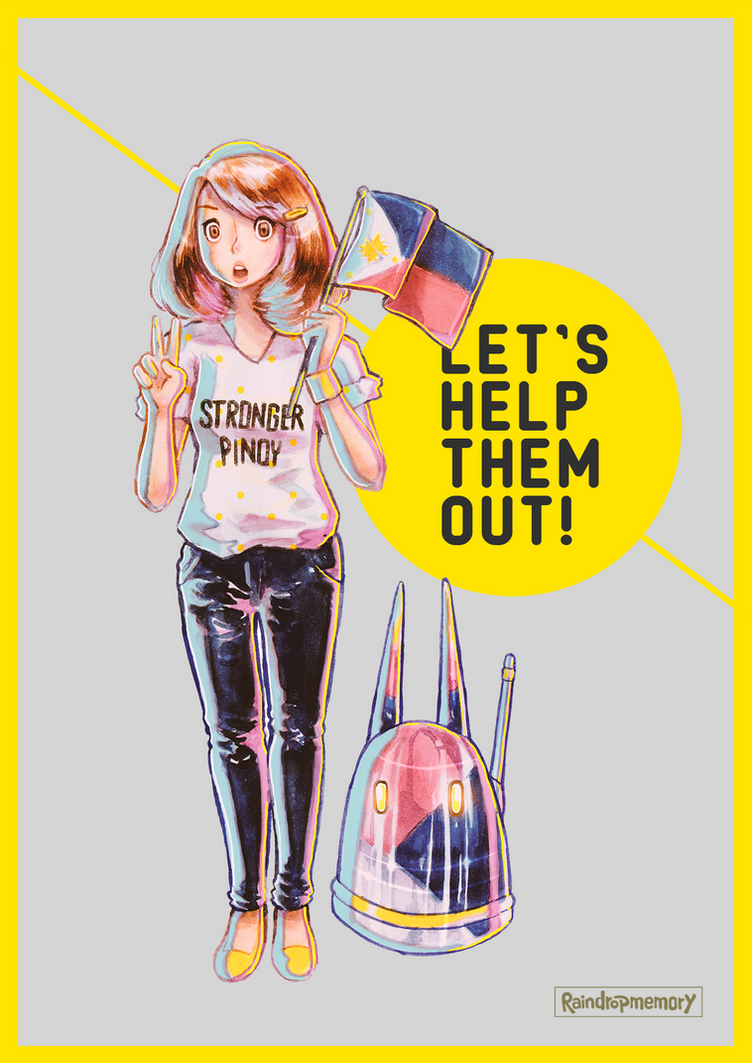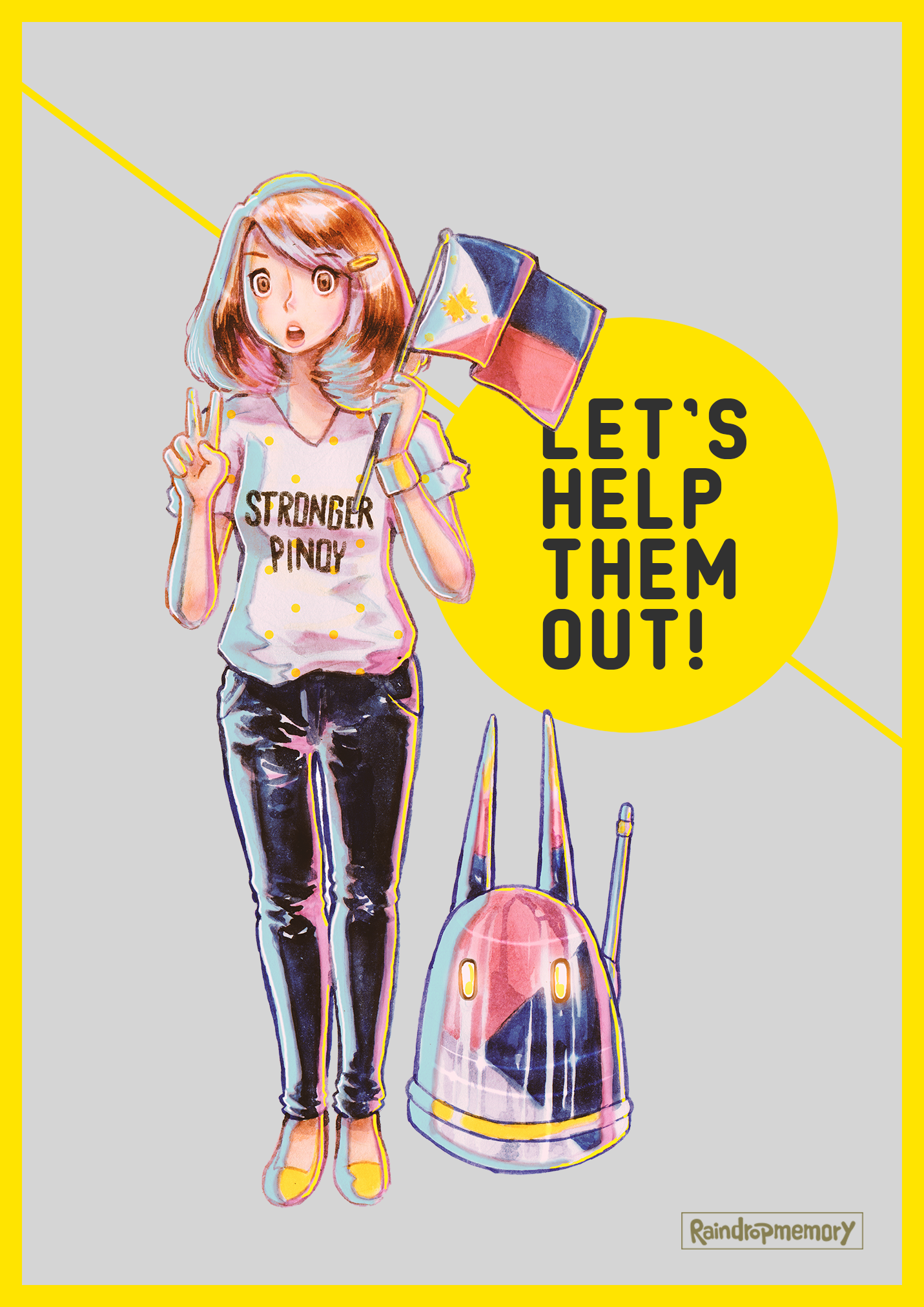 【ช้าไปนิด】
• อย่าลืมไปบริจาคนะครับ ได้กุศลดีนัก ช่วยเหลือเพื่อนมนุษย์ในยามยาก
เกร็ด: ถ้าไม่นับคนไทยแล้ว เรนดรอปมีแฟนๆจากฟิลิปปินส์มากที่สุดครับ
• Don't forget to donate to Philippines Typhoon Crisis. Even a dollar count!
Man, it's time for us to do something for humanity!
Trivia:
The 2nd most fans of Raindropmemory is the Filipinos, (especially on deviantART, which I think they are no.1!) so you can say that without their support Raindropmemory might not even exist!