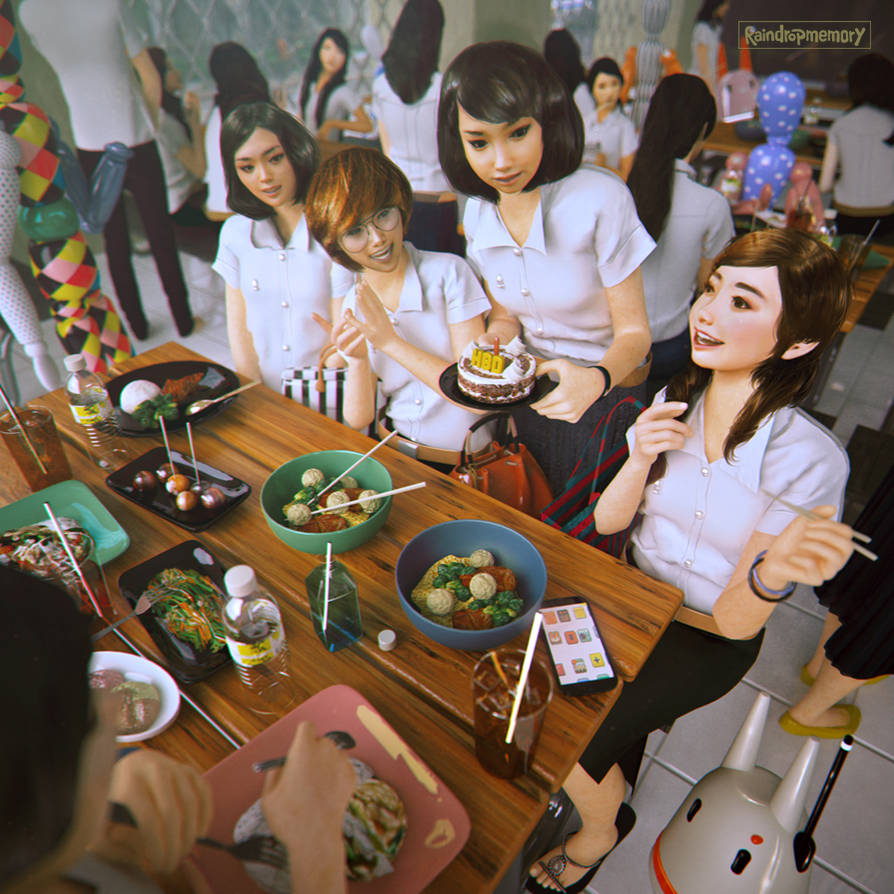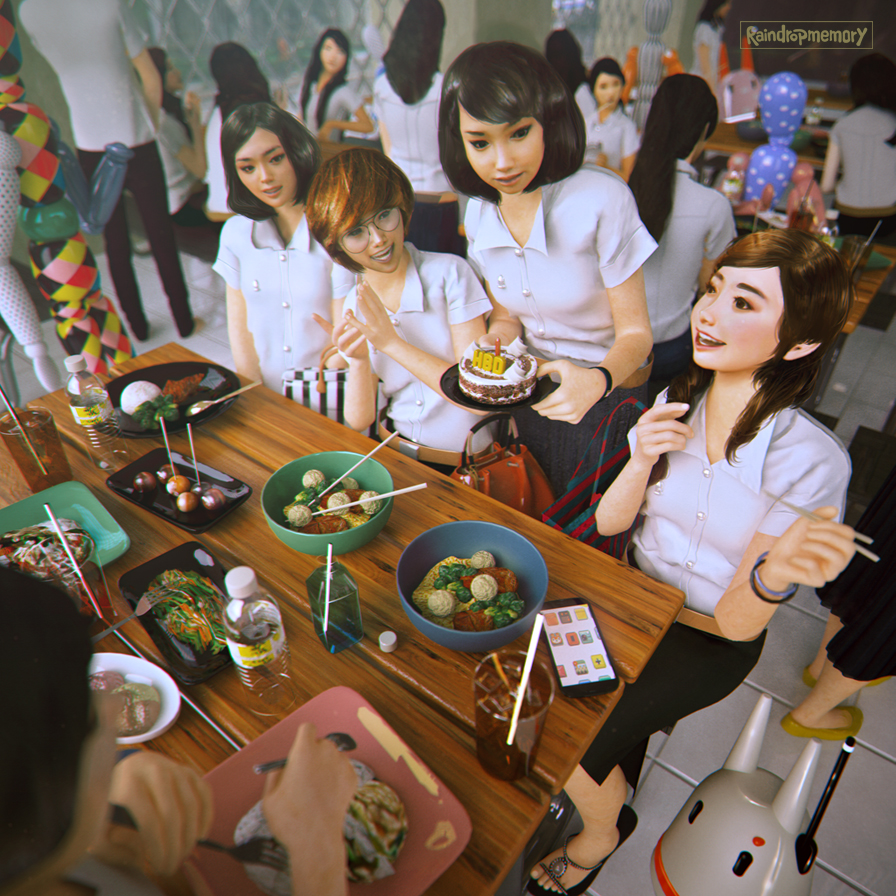 Continue from previous scene .→
From the recollection of my student life.
(continued from my previous 3d work, 'Canteen') Group of friends surprise the one with birthday, with a cake, and sing 'Happy Birthday' song loudly, in the middle of canteen (where tons of people were, of course!) with the intention to embarrassed the birthday-owner - kind of friendly humiliation. It's a nice, smiley scene of course!
▃▃▃▃▃▃▃▃▃▃▃▃▃▃▃▃▃▃▃▃▃▃▃▃▃▃▃▃
Tools:
Facegen for face
DAZ Studio
for human model and pose
Marvelous Designer
for Clothing
Cinema4D
for general modelling and rendering
Paintool SAI & Photoshop
for post processing
▃▃▃▃▃▃▃▃▃▃▃▃▃▃▃▃▃▃▃▃▃▃▃▃▃▃▃▃
Other works in this series: