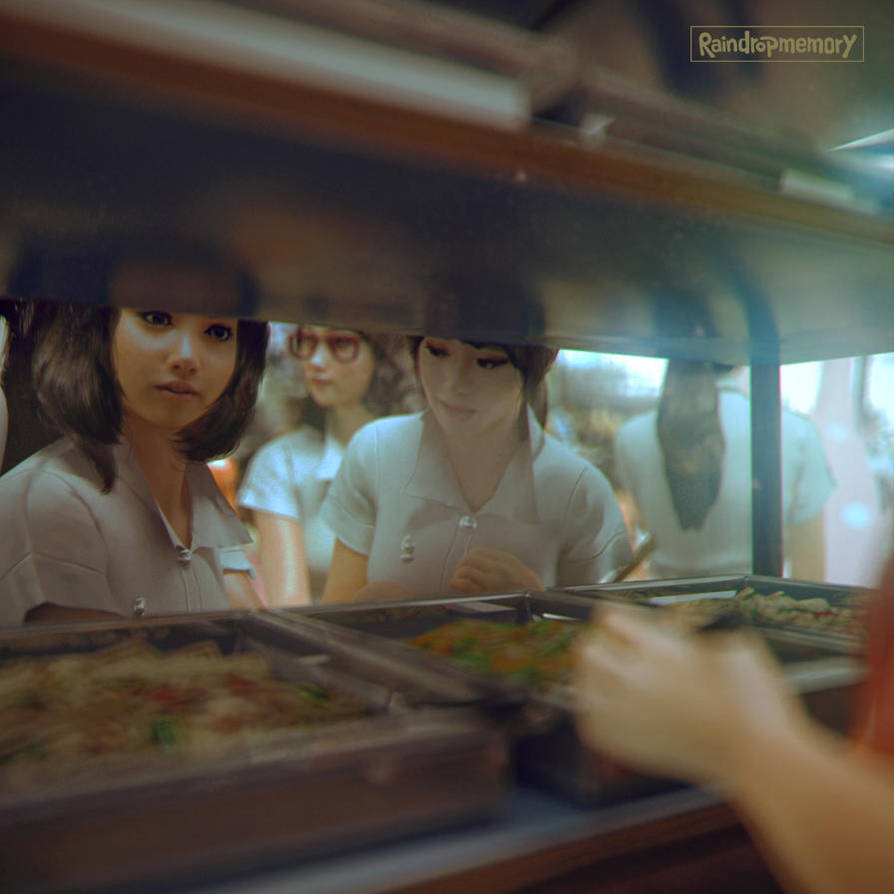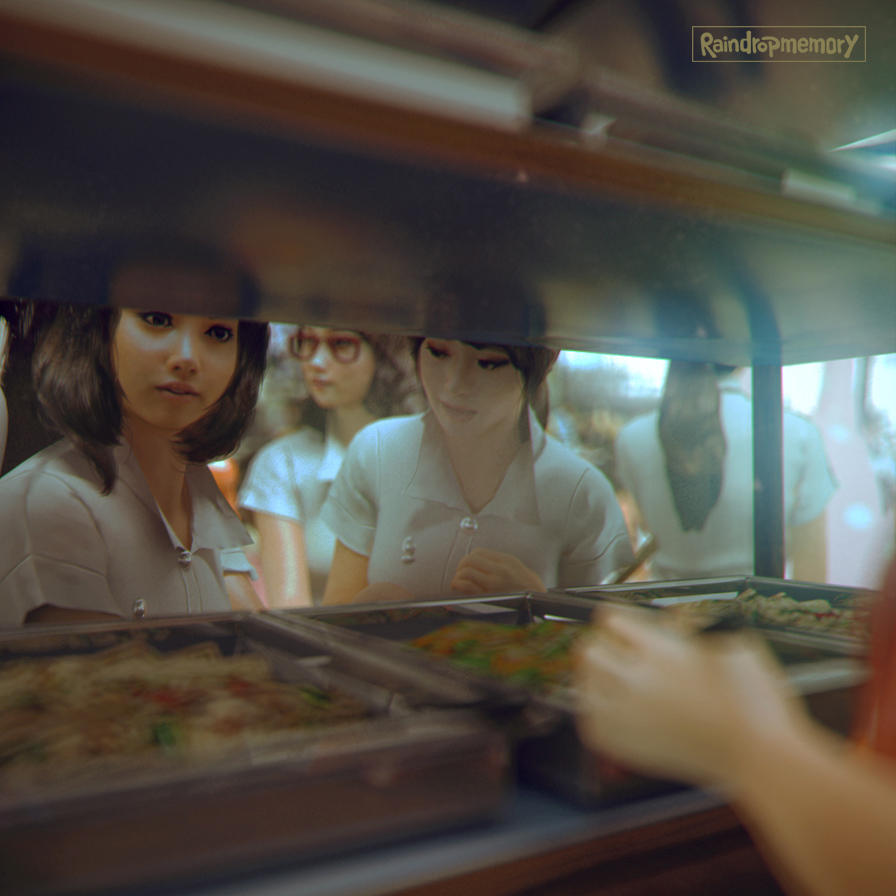 From the recollection of my university life.
Continue from the lecture time in previous work →
Now it's lunch time!
▃▃▃▃▃▃▃▃▃▃▃▃▃▃▃▃▃▃▃▃▃▃▃▃▃▃▃▃
TALK
The number of illustrations I initially plan to create is for this series are 24, then things with a lot higher priority pop up in my life, therefore I have to put this project on hold for several months ( I means, it's about several months ago)
Though right now I'm free from my responsibility, and eager to return to this project once again, I found that it's better for me to end this project as it is. The reason is I would like to 'rethink' the way I create 3D work, since my current workflow is quite tedious and most important of all, very inflexible, which defeats the main purpose of 3D art.
I still got a couple of my finished render left, which I will post here one at a time.
Hopefully, my 3d art will be back again in a few months!

▃▃▃▃▃▃▃▃▃▃▃▃▃▃▃▃▃▃▃▃▃▃▃▃▃▃▃▃
Tools:
Facegen for face
DAZ Studio
for human model and pose
Marvelous Designer
for Clothing
Cinema4D
for general modelling and rendering
Paintool SAI & Photoshop
for post processing
▃▃▃▃▃▃▃▃▃▃▃▃▃▃▃▃▃▃▃▃▃▃▃▃▃▃▃▃
Other Works in this series