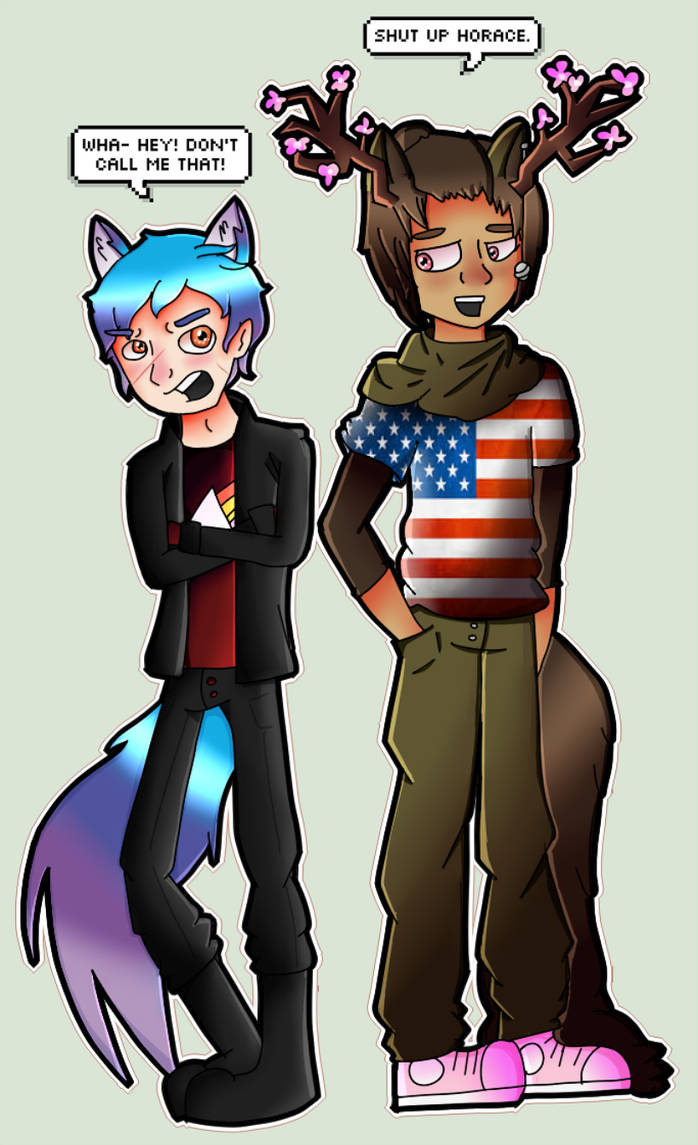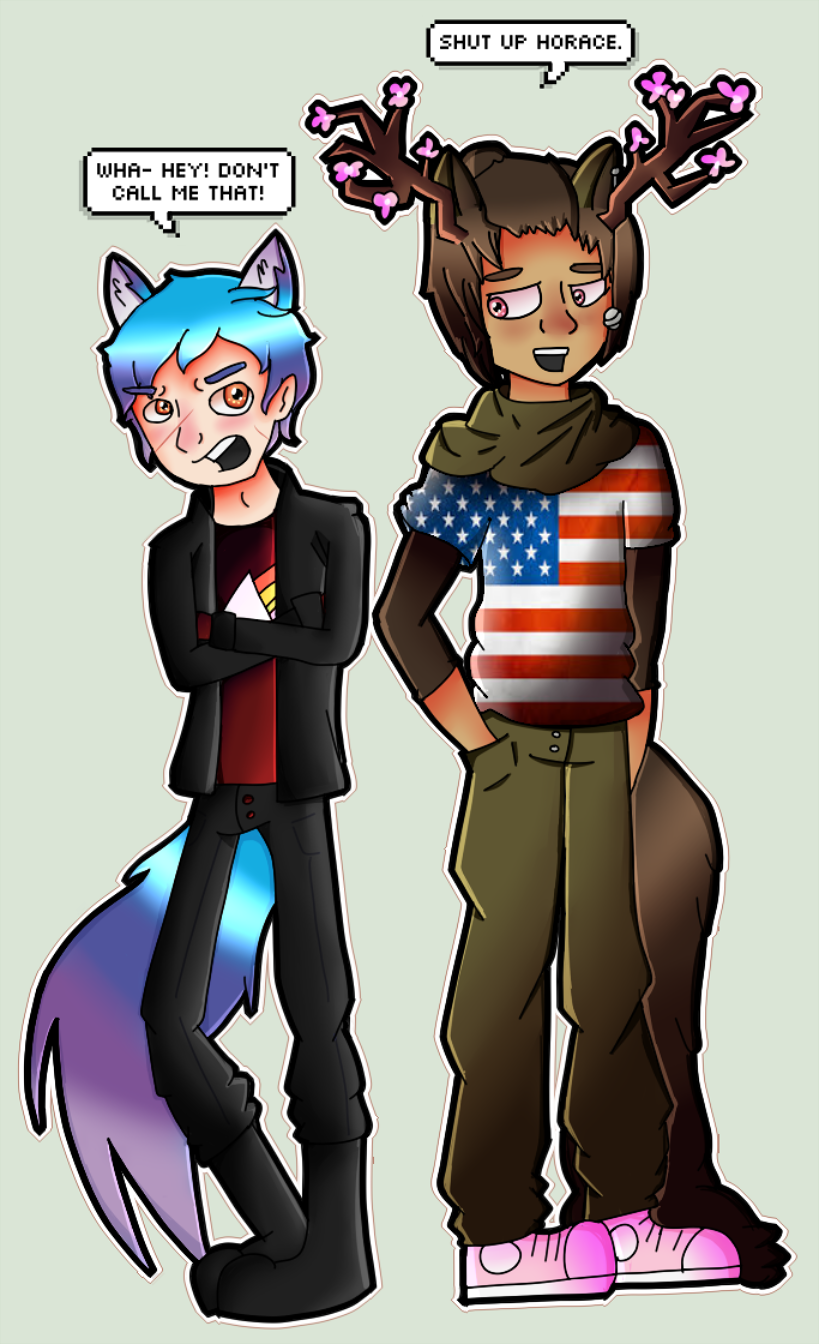 Watch
They almost never fight, but when they do, it almost always ends this way.
Floyd
will
fuck up anyone who calls him Horace. No exceptions.
jk eir's the exception.

CAN WE JUST TALK ABOUT HOW I DREW SOMETHING THAT isn't A COMMISSION

also, floyd's shirt. please notice it

Floyd belongs to me.
Eir belongs to lumear
Speech bubbles made with this

i like it ! this is really great *o* !
Reply

Reply

well... people don't just name themselves after bands they don't like XD
Reply

!!!! ?? !?!??? !?????
LOOK AT THOSE DORKS
LOOK AT THEM
LOOOOOOOOOOOOOOOK
OH MY GOD THIS IS ADORABLE LITERALLY ASDFGHJK
OTP MAN
OTP

AND YOUR SHADING IS JUST GLORIOUS I COULD STARE AT IT ALL DAY LITERALLY PLEASE LET ME LOVE YOUR ART AND THESE TWO BABIES PLEASE
OH MY GOD
Reply

SNOTP (snail OTP) //shot
MORE DORKS WILL COME
JUST YOU WAIT
WE WILL BE INVADED BY DORKS
//proceeds to try and think of a dork pun but fails

and AMG THANK YOUUUU
I SWEAR THAT'S PROBABLY THE BEST THING ANYONE CAN SAY TO ME OWO
Reply