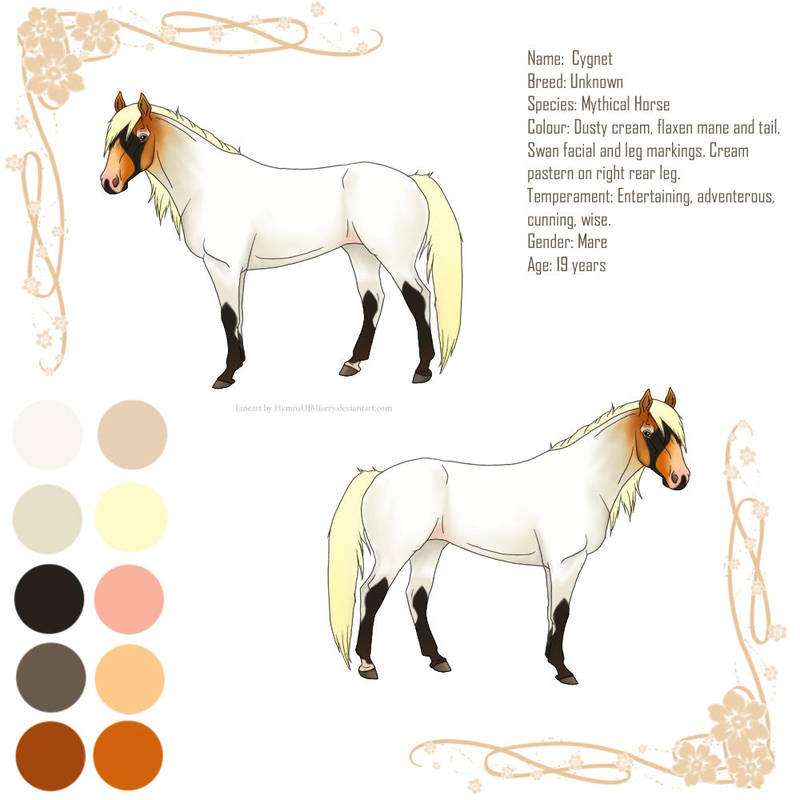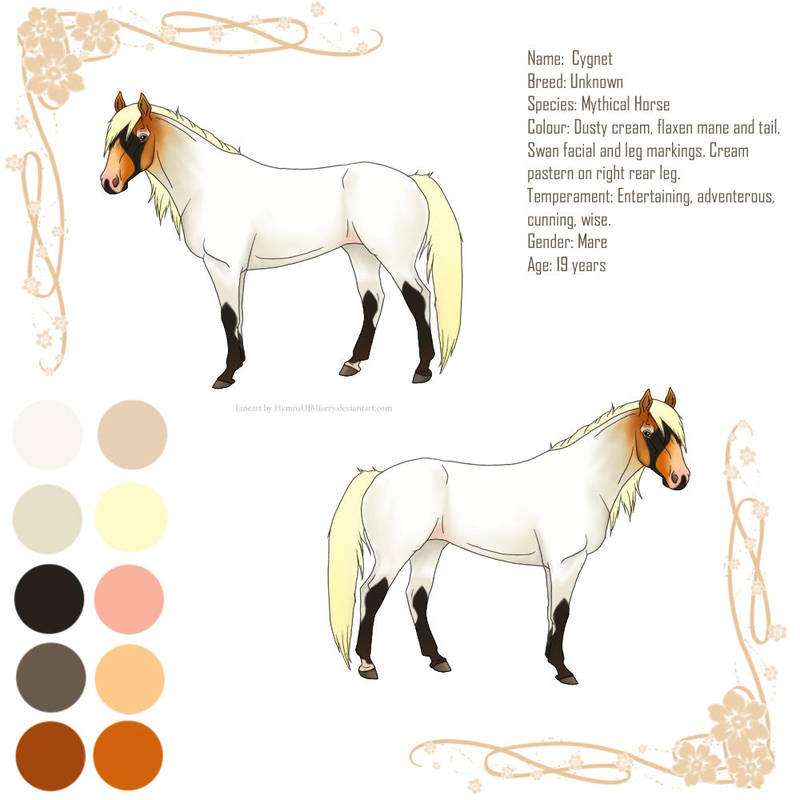 Watch
Introducing my new character Cignet. And I'm thinking my new fursona also (since I still have a lion as my fursona) So here is my horse fursona.
She is not any sort of breed, although I based her on an Andalusian Arabian cross. (3/4 Arab)
She is the same age as me, but being more of a mythical creature she is ageless, so even though 19 years is old for a horse, she is still young.
I cannot wait to draw her

Download for full view.
Lines:
Decoration:
[link]

the stolen artwork has been removed
Reply

thanks for sending me this, i would never have known otherwise, i've reported her, i also heard she had a website selling art, do you know of it?
Reply

Reply

She's so beautifull!
Love her design!
Reply

I absolutely love her design!

Cygnet is AWESOME.

Reply

Cygnet totaly fits my style, if you know what I mean ^^ She is such a lovely mare, you can be proud of her

Reply

Yeah I am very pleased with her (hence why she is now my fursona) look out for her foal! (as soon as I find a stallion, know of any?)
Reply

beautiful character

Reply