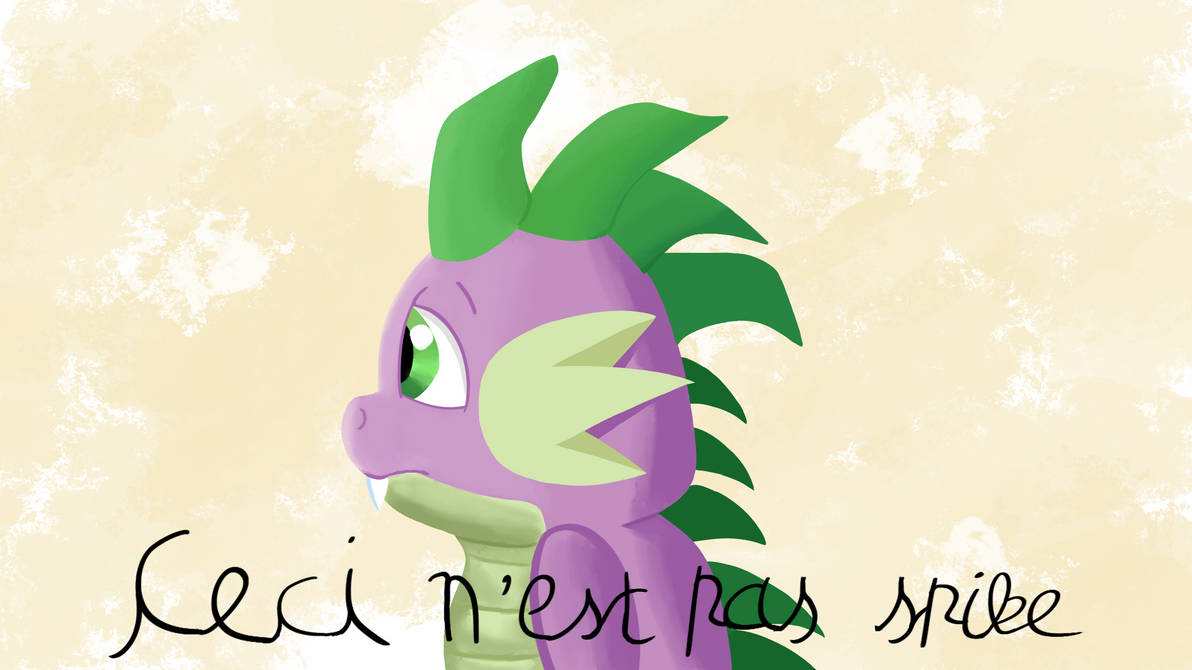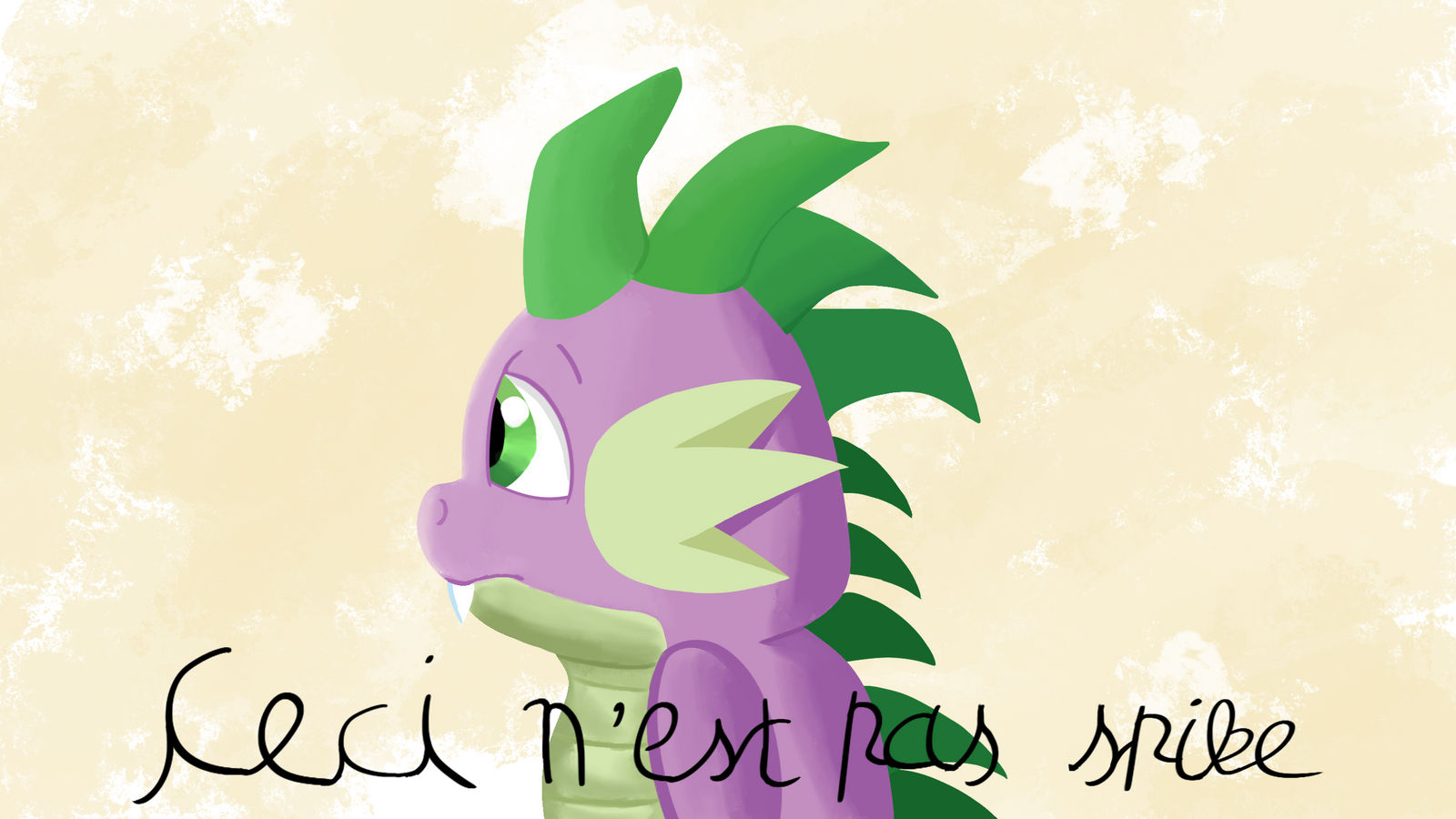 Rainb0wdashie.com | Patreon | Youtube| MLP Novel | Ask Lonershy

Catch my Livestreams. Tuesday, Thursday, and Saturday on
Picarto
---
My first submission in over a year, well after a heavy burnout period, and how ironic that it's some pretentious art crap; a parody of René Magritte's
The Treachery of Images
Am I completely out of my burnout? No, not by a long shot. I still have over 250 open projects to tackle on my to-do list (which by and large is the main contributor to my burnout), but you gotta start somewhere right? You gotta get back on the saddle somehow, no pun intended. So I say it's a good start!
Inspired from a conversation I had with somepony in the elevator at Trotcon 2017 that went something along the lines of:
"What are you drawing?"
"Spike. At least I think it's spike"
"You think?"
"You're right, this isn't Spike."
You might also like:

Be sure to also check out my website
www.rainb0wdashie.com/
or my Google+ page:
plus.google.com/u/0/b/10127726…
----
My Little Pony (including all names, characters, trademarks and logos) is protected by trademark, copyrights and other Intellectual Property rights owned by Hasbro or its subsidiaries, licensors, licensees, suppliers, and accounts. I do not own the intellectual properties this image is based on.