Tagged by

Rules:
Use one or more of your OCs, maybe even add yourself if you please to take this interview test


ADDING A FUN RULE: You have to TAG a deviant who's username starts with the question's letter!


You can use your watchers list if you need help, but try to do it off the top of your head!


Character:

Hikari Yamanaka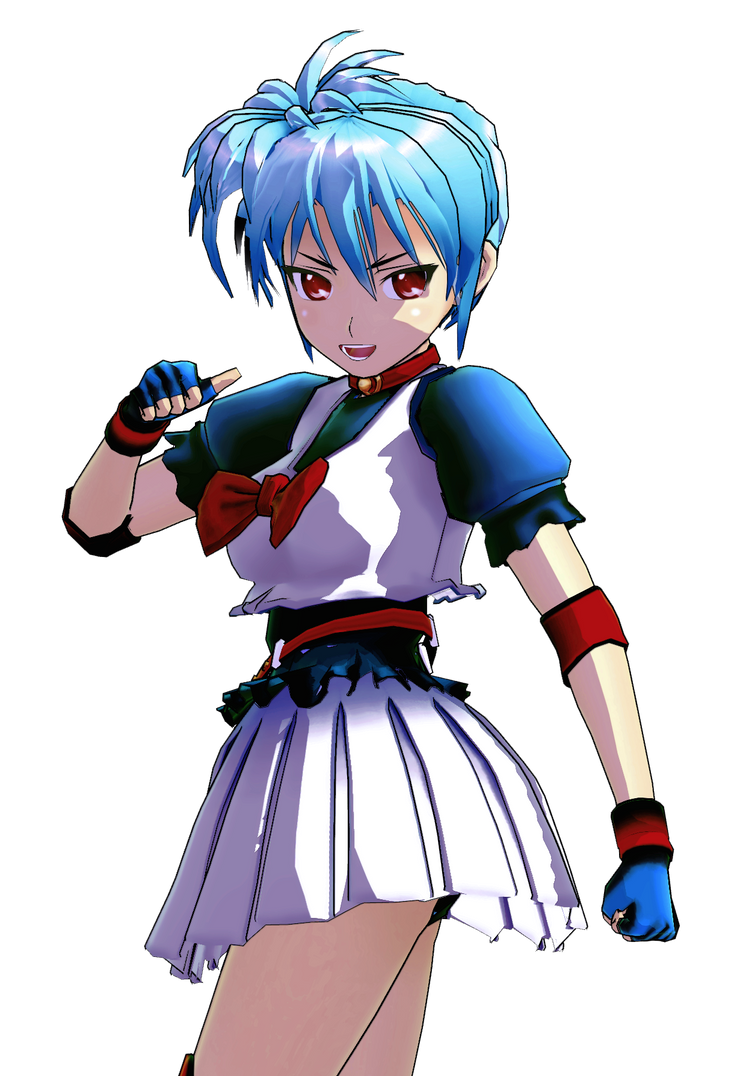 -A. How old are you?
I'm 15 years old.

-B. Do you want a hug?
From a cute boy, yes!

-C. Do you have a bad habit?
Uhm, I don't know, my friends say that I eat a lot,
that I can be a bit shallow and obsessive compulsive
when I fall in love, but
those can't be bad habits right?, right!?

-D. Are you virgin?
Hey!, what kind of question is that!?,
I'm not an easy girl you know!

E. Do you have a child?
Of course not!, but when I become adult, maybe,
with my chosen one.

-F. Favorite food and beverage?
Uhm, I love most types of food, but I dislike junk food.
Same with the beverages.

-G. Have you ever killed someone?
What!?, never!, I will never kill a person, is against my moral and ethic code.

-H. What ideas you have for a date?
Well, everything that can be fun, I like go to dance (For some reason my partners
end with some injuries, but I don't know why.), eat a lot of food (I love food but
most of my partners doesn't like food so much because when they see me
eating, they don't want to eat anymore. I wonder why?),
do competitions in fun and extreme sports, beat some bullies and delinquents,
driving at full speed with my bike and beating some delinquents,
going to the pool and play extreme volleyball (Sometimes we are expelled from
the pool and my partner have to go to the hospital),
and of course see the nature with my partner would be cute too.

-I. Do you have some artistic talent?
Uhm, I don't know, I'm good at fighting. Fight is a kind of art right?

-J. Do you love someone?
Yeah, I love tall boys with cute face, stylish hair, perfect body, white and shiny teeth,
sweet and cool voice, wearing fashion clothing everyday, better if they are popular.
I love all of them and when I find someone, I want to have a date with him,
but when we date, he tells me at the end that he doesn't love me.
It's painful . . . , but I won't give up!, there are a lot of handsome and cute boys out there!
What?, of course that is love, isn't it?

-K. What is your job?
Maintain order in the streets, I'm the police captain you know. An exiled captain who has
only one subordinate. He's weak, but has potential.

-L. What is your favorite season?
Autumn I think?, I like the red tones.

-M. Who is your best friend?
My best friend at school is Aiko-chan, but I hate Himeko, she's so arrogant and elegant you know!, makes me angry.
But right now with all the chaos happening, Raiku is my best friend I think?. He's so weak that I have to save him
many times when we fight delinquents, but if it were not for him, I'd be dead for sure. He's so brave when I'm in trouble,
once he received a bad injure just for protect me from a coward attack. When I was betrayed by all my subordinates and they
were about to kill me in an ambush, Raiku rescued me risking his life. Since then, he has been the only one who supported me
all this time. When I'm sad because I was rejected by my exboyfriends, he comforts me.
He's the only one who doesn't feel uncomfortable when watch me eat.
He's very good playing extreme volleyball you know!, that surprise me.
He helps me to study too you know!, it's very hard studying when you have to save the world in chaos.
Somehow, when he fight along with me, I feel stronger, and I can beat hordes of delinquents!.
Sometimes we have fights and disagreements because he say some boyfriends I date, are delinquents who want to deceive me and kill me,
it makes me angry that a weakling want to treat me like a child!, I can protect myself, I'm stronger than him!.
But actually, some of the boyfriends I've had were delinquents who tried to kill me,
and although I told Raiku that he should go away forever, he always comeback to help me.
As I told you, if it were not for him, I'd be dead.
If I love him?, no!, of course not. He's just a friend, a very good friend, my best friend.

N. Hobbies?
Uhm, I think I like to do the same things I mentioned you in my date ideas.

-O. What will you do when this tag finish?
Get some food, I'm hungry you know!

-P. What color are your eyes?
Red.

-Q. Are you good or bad?
In what?, I'm good at fighting and sports, I'm bad at cooking and with relationships.
If am I a good person?, I don't know, but I want to bring justice and peace to everyone.

-R. If you could get anything right now, what would be?
Peace, I want peace and over this war and chaos.

-T. Your name have a special meaning?
Well, Hikari means "Light", and Yamanaka means "Along or inside of mountains".

-U. How were you as a child?
I was a very active girl (I think still I am?), I was not interested in boys at that time,
I admired my father who was a brave police captain, so I trained so hard to be like him.
I miss him. . .

-V. Do you have siblings?
No, I'm only child.

W. Where do you live?
Right now I don't have a residence, with Raiku,
we keep moving to different places for help people and try to end this chaos. Are we nomads?

-X. Do you consider yourself attractive?
Yeah, the boys I dated told me frequently, but I don't know why they rejected me. Although Raiku tell me
that is no my fault but is their fault. Tells me that I'm perfect and they never deserved me.
He's a very good friend who always lift my spirits, but, is sad that he isn't popular with girls,
although I don't know why I feel relieved for that.

-Y. This was fun?
Yeah, kind of, but I don't have much time,
there are some delinquents trying to rob a bank, I have to go.

-Z. Some last words?
Is all ready?, okay Raiku, let's go.
. . . . . . . .
What?, are you still here?,
Go to the west area, there is more safe for you, hurry.
Tag: