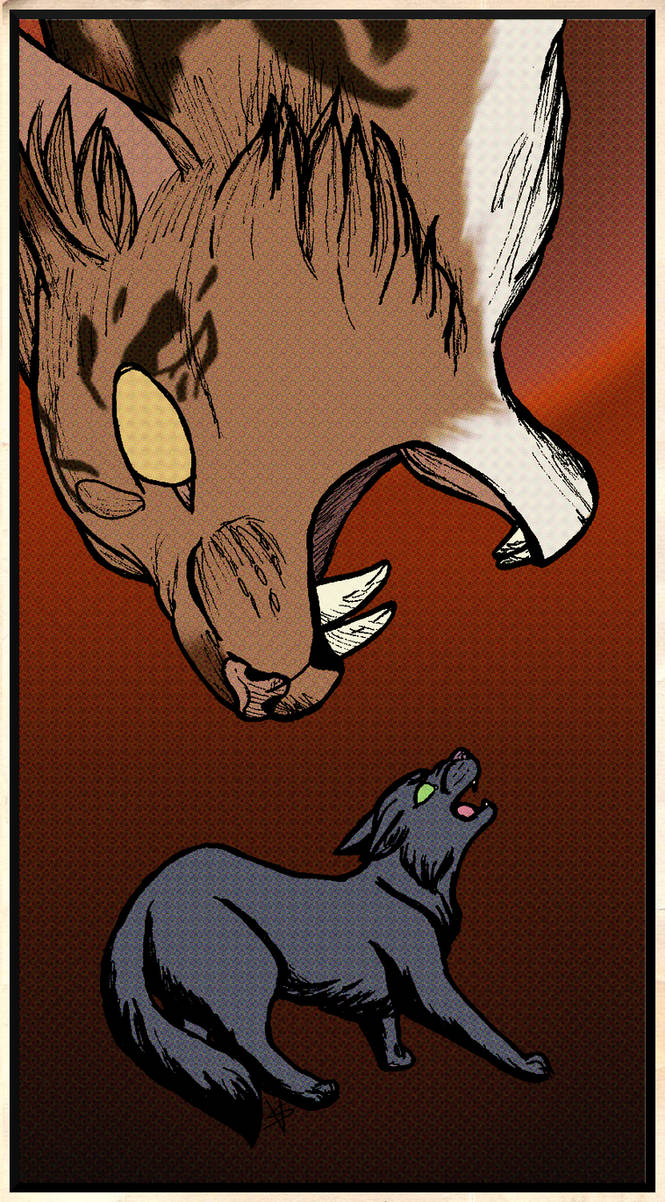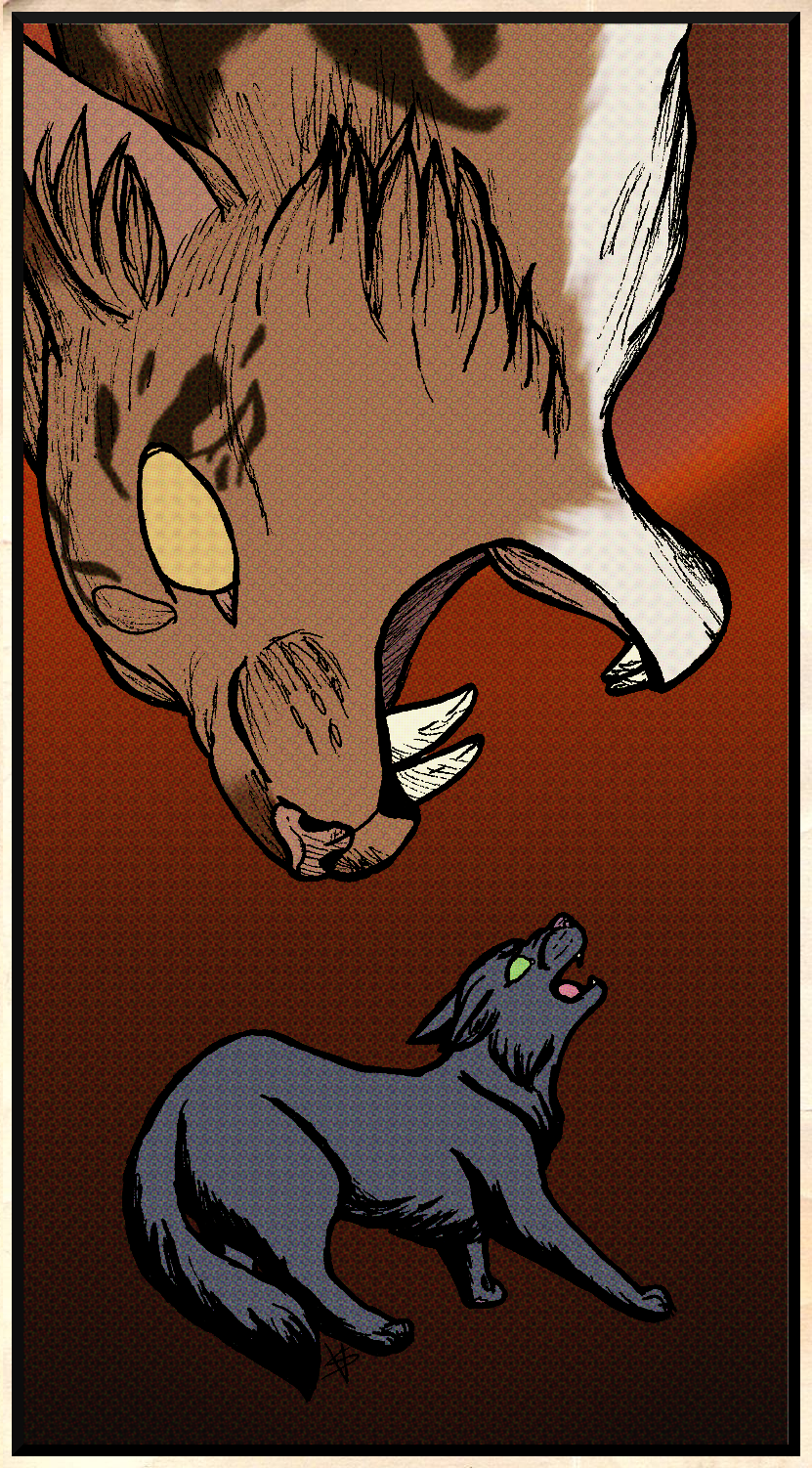 Watch
"Cry Little Sister" ~ Gerard McMann www.youtube.com/watch?v=NOiZuw…
__________________________________
I tried a comic book-ish style because why the hell not? I have a flat color version if anyone wants to see.
There was going to be a multiple part comic with all of The Three but I'm not motivated enough for that.
Yes, I drew Sol as a tabby.
_________________________________
Sol, Hollyleaf (c) Erin Hunter