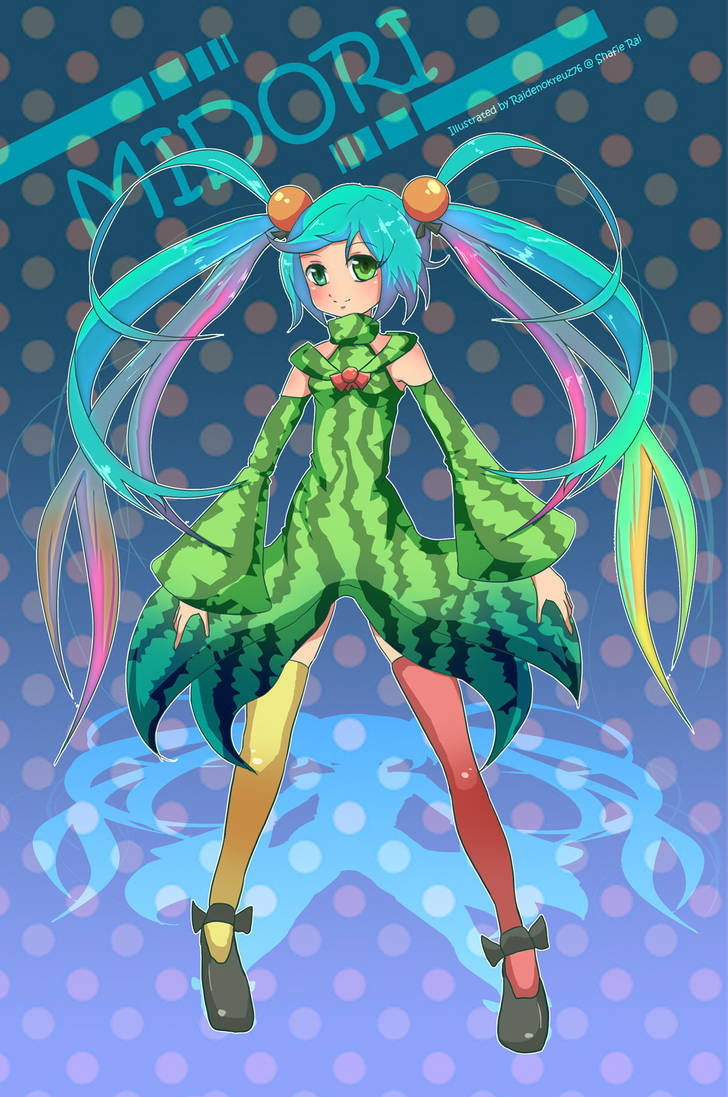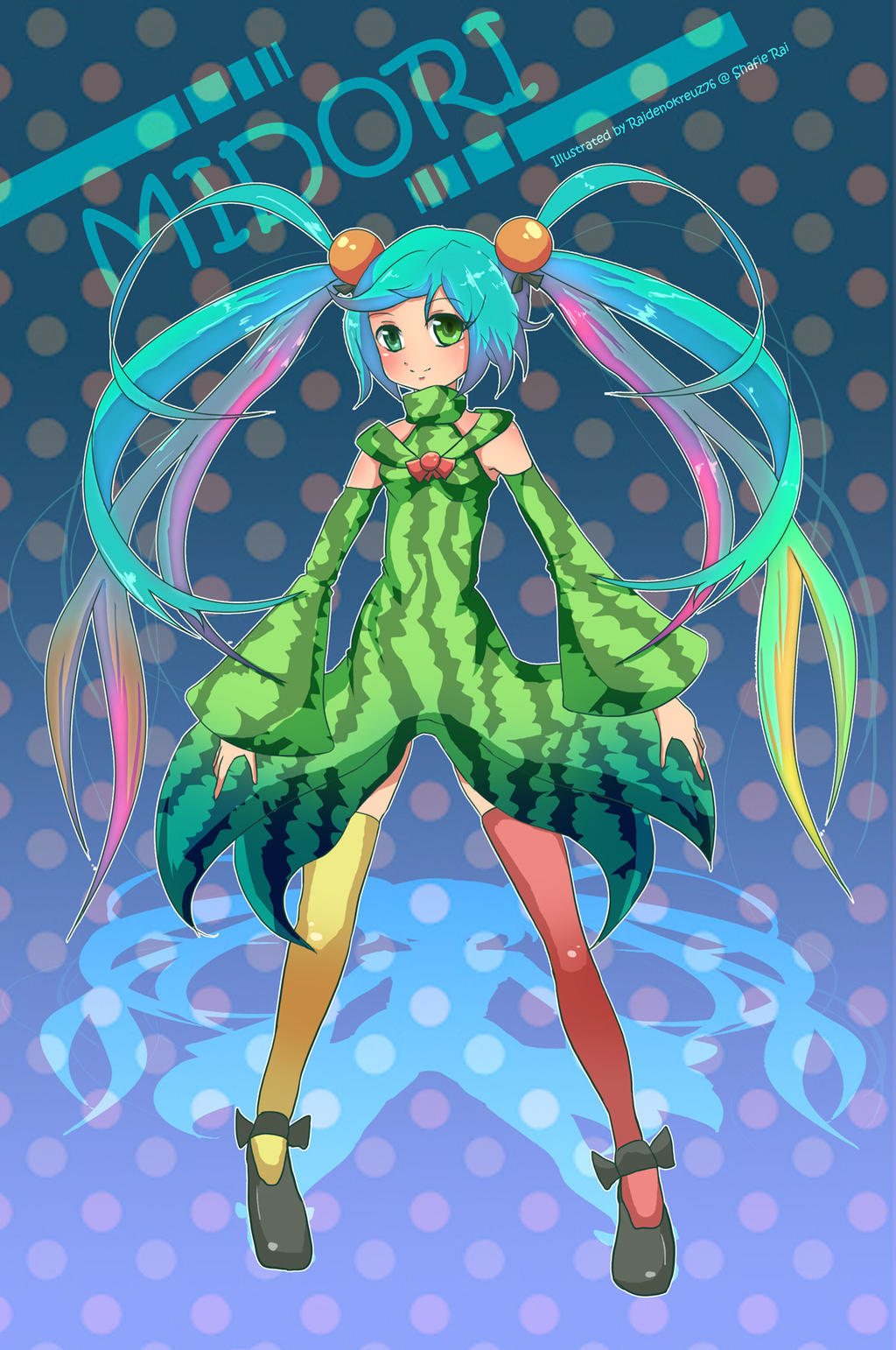 Watch
OC character of

, you can see the original design here
suikaxusagi8.deviantart.com/ar...
:
sorry it took so long!! this is my version of your character... yeah i know that the hair and clothes is so different
but since you said that this character is a watermelon girl, i decided to add the patterns on the dress.
rainbowlicious hair!
sketch, outlined and colored in Photoshop CS 3
Hi guys! how's everyone doing? i miss drawing and posting here

DD

Interesting XD the costume
Reply

Reply

yeahhh i was struggling trying not to make the hair to be too rainbow-ey but i guess its satisfying!

and hiya! you're still up and active i see!
Reply

such a cute design!~ and your rendition of her is lovely

Reply

Ohh, looks really cool bro! Me like!

Reply