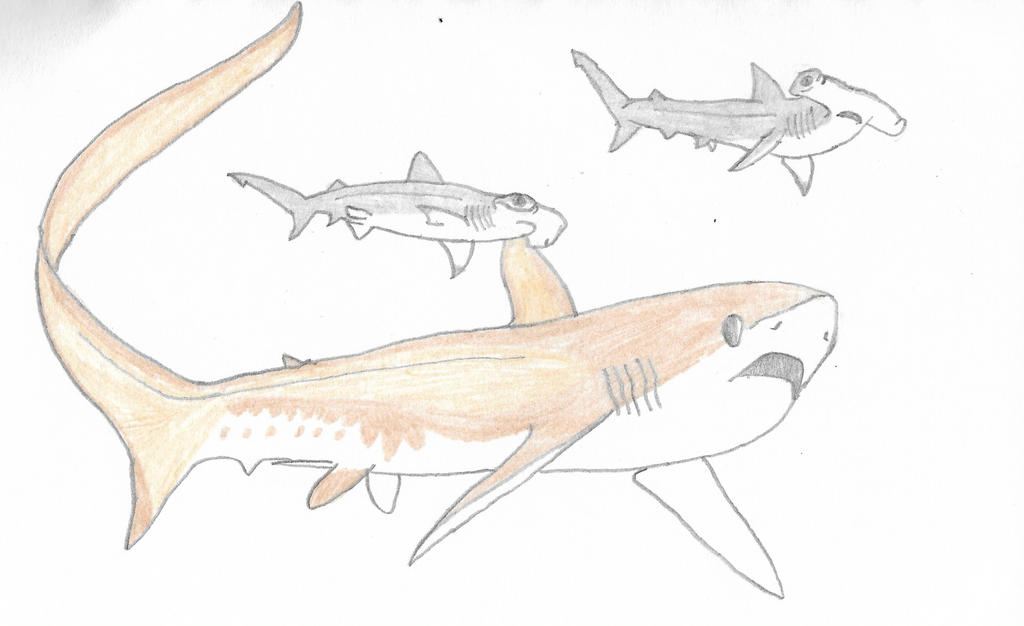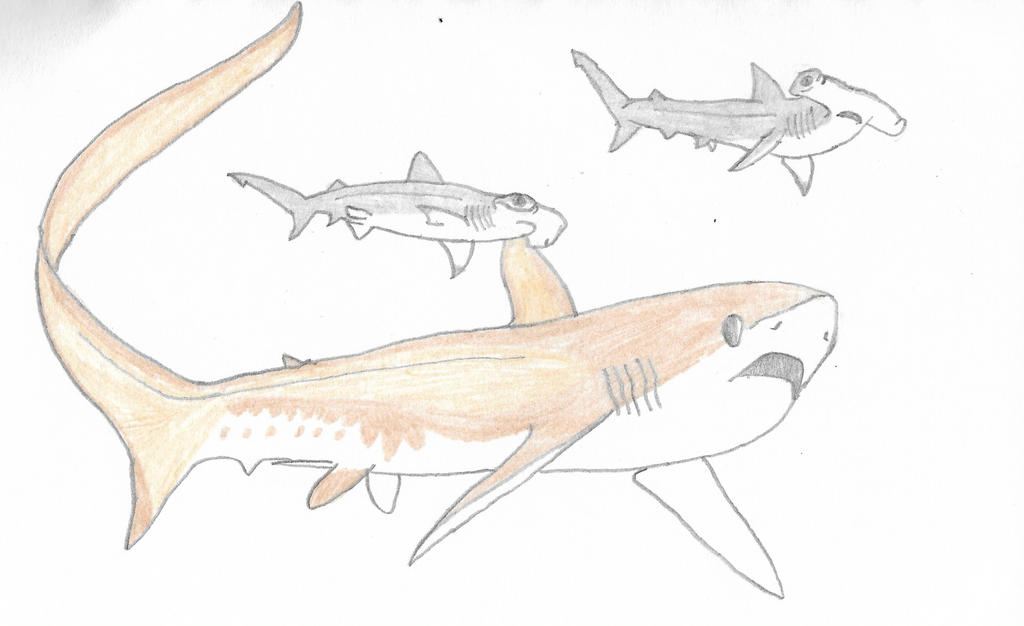 Watch
So it's Shark Week! In honour of this occasion, I thought I'd draw some exciting, dynamic and hopefully obscure prehistoric sharks. I decided to start with this guy, Alopias grandis; the giant thresher shark. This species of thresher shark lived during the Miocene and could reach up to 13 metres in length! And that is all I can find on this animal. Seriously, why is something like this so obscure?

For scale, I've also included some Sphyrna zygaena, the smooth hammerhead shark. This hammerhead species is still extant today, but fossil teeth show it has been around since the Miocene, so it may have coexisted with A. grandis. Smooth hammerheads can reach up to 3 metres in length, so hopefully that'll give a good idea of the size of the giant thresher.

Happy Shark Week!

oh god imagine an attack from THAT thing's tail
Reply

Reply

Thanks I just need
The license for the wikicommons to know this has been approved.
Reply

Great can i use this for the wikipedia page or make a new one for it. I created the Wikipedia page for this creature that's why i am asking thanks. Thanks
Reply

Reply

Reply

Was it bigger than Megalodon incluiding the tail?
Reply