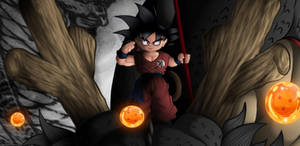 Basic
Basic access for everyone. To support me 😉 Free Download and promotion on commissions.
---

Description
Really old, really really really. Probably one of my first colorings.
Koenosaki from MH requested that and I stopped it like 3/4 months ago cause I wasn't capable of finishing it yet, thought I was finally able to settle that MATCH -ye I still remember dieing on that coloring-.
Lines by me, colors by me. Don't know how many hours it took, I think the WIP I had took around 15 hours and I just worked on it during 1h20.
1024px version displayed, 1600px available with the download shit.
THERE YOU GO KOEN, I ALWAYS FINISH WHAT I PLAN. THAT'S MY WAY OF SPIRALING NOOBS' ASSES!

Image size
1600x902px 1.21 MB