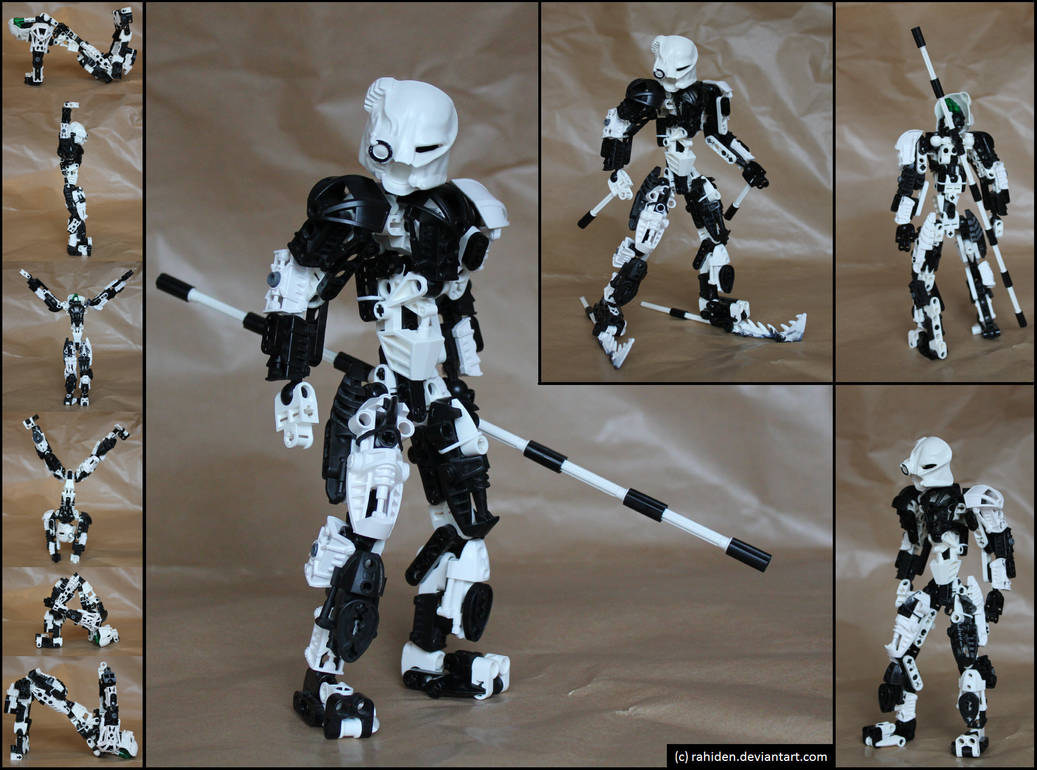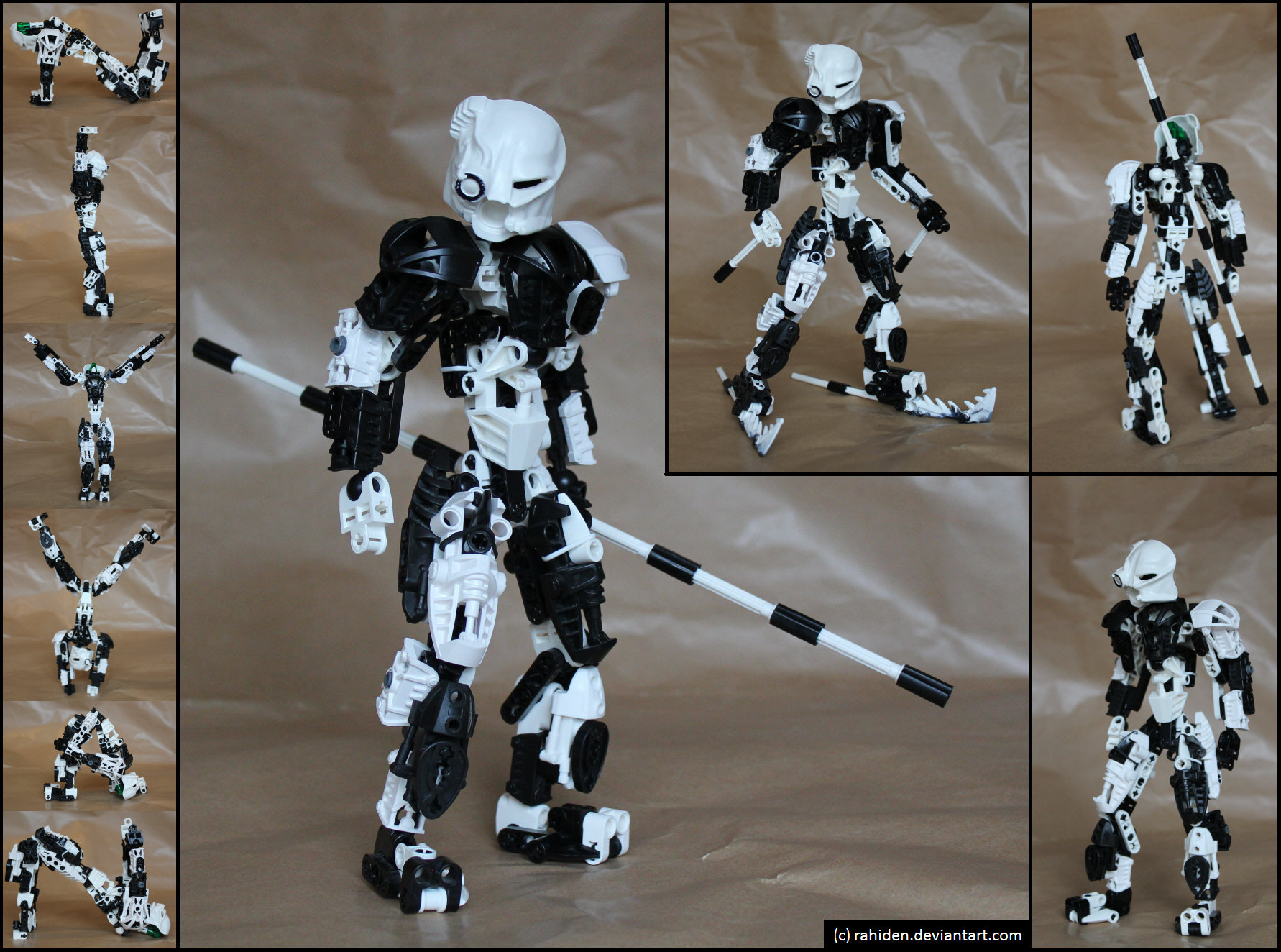 Watch
YouTube MOC review:
[link]
Niyyan's Alphabet
Bio: Not much is known about his background - whether he was an Ice Toa or not, he now chooses to use only his staff in combat. He is the kind of Toa to remain mostly silent, and spends a lot of time meditating.
This is Toa Niyyan, my current OC, and also my favourite personal creation xD While I would otherwise consider myself a Purist builder, I felt that having a mono-white head would throw off the colour scheme. The black marker pen I used is removable (otherwise I wouldn't have used it).
His colour scheme and his name are based off the Yin-Yang duality.
Bionicle (c) Lego
All designing, building and photography (c) Me
Toa Niyyan is a creation that rivals those of many well-known Bionicle creators like Edictarts and Kylernuva. First of all, the easy visibility and complimenting color scheme of black and white gives the creation an overall finite appearance; every piece has a set reason to be on the creation.
The first thing easily noticed is the interchanging colors between the set of limbs. Even though it has a color scheme used tens of thousands of times before, you can easily notice each limb on the body due to its contracting nature to the body itself.
Next, the pictures displaying the creations many forms of motion was a great idea. It shows that if instructions were released with this creation, it would show the forms of motion and poses one could make this character perform.
The last statement I would like to make is the originality. Very little inspiration for the creation is shown; in some cases this is a good thing. You wouldn't want to be called for plagiarism for a creation you worked your sweat and blood into, correct? The reason why this great creation has low impact is that the creation itself can only truly be impacted to a Bionicle creator like myself.
Overall, this is a great creation and work of art!
The Artist thought this was FAIR
36 out of 36 deviants thought this was fair.
Pros:

This guy is awesome and unique. Looks pretty flexible, too.

I like how the staff is made. It's also cool how it can be pieced apart to make skis. (Btw, I made Meleka's 32-inch staff (never posted it yet though) based on this.)

Cons:

However I dunno how those tiny feet hold him up. Doesn't make much sense. (-0.5 Technique)

The colors are a bit limited. Looks like the only color other than black and white is green, at the back of his head. (-0.5 Vision)

The personality does good, and I like how once the helmet was changed to express the surprised look.


Overall Niyyan is awesome. Though a few tweaks might be found.
The Artist thought this was FAIR
21 out of 21 deviants thought this was fair.