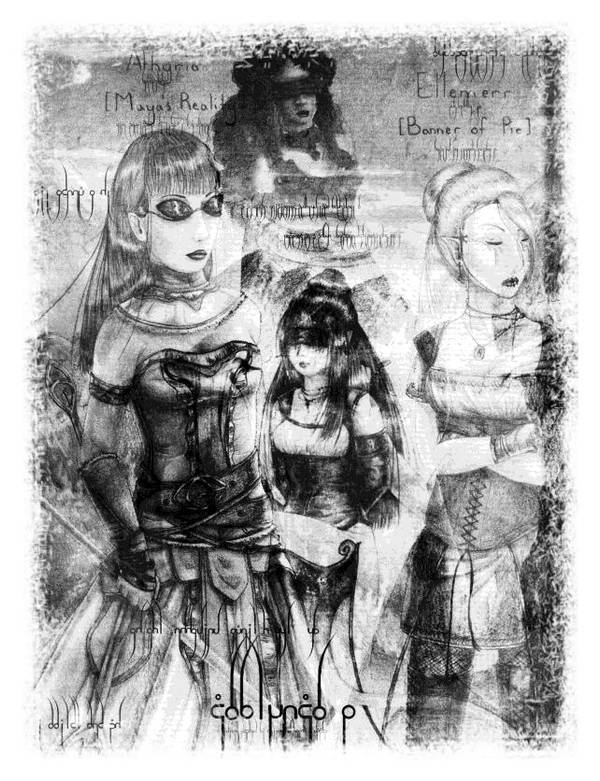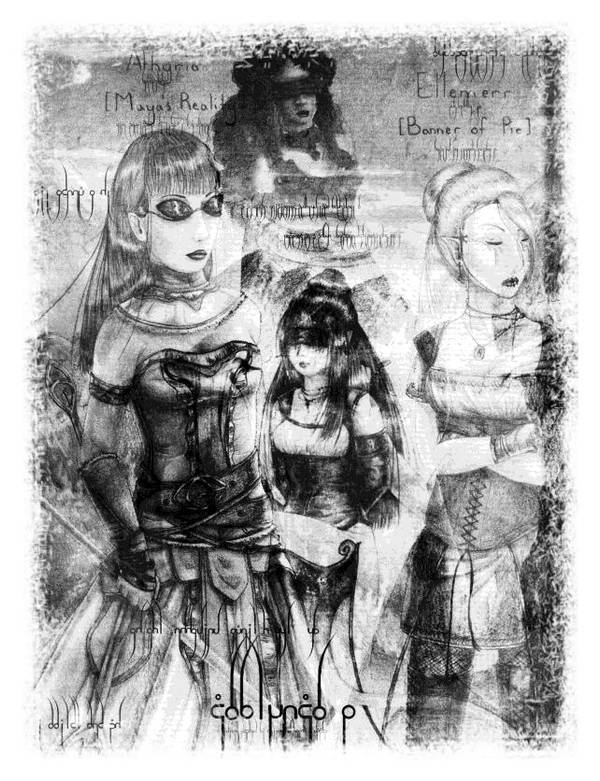 Kim and KB... sort of. I am Athyria, she is Ellemerr, and neither of us look remotely like that, in character or no.

But we are the dreamers behind the masks.

Sort of.

Illusions on top of delusions, forever in a day... Were they not pretty, the words and the sounds and the images, the senseless colours and gods of dead light and...
No, I have no idea what I'm talking about, or even doing. 'Tis a good pile, though. All the... *waves hand vaguely* Rose looks very... back there. Yes.
I have words, of course I have words.
*shifty eyes*
Reply

Reply
that's a nice quote.... "We are the dreamers behind the masks." and great art to go with it, i love seeing your new stuff!

Reply

Reply