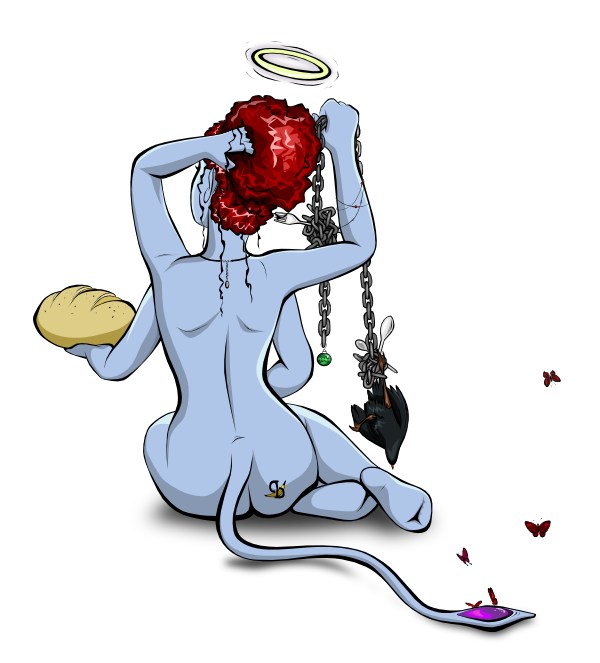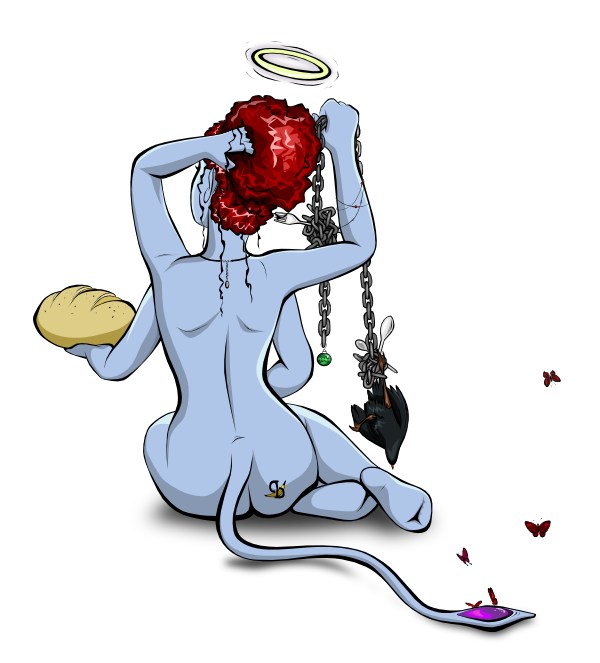 Bloody hell... I go off and frolic among the mediawikis and come back to this and find dA won't even render appropriate-sized pngs of svg files?! What is this madness?

Oh, wait, description of the image? Um... it's a lady with a dead bird. An Illogicopedian lady with a dead bird.

Hey, I said I'd been frolicking about the mediawikis. Thought I'd drop an image here, for a change, though.

Aaha! You've changed sooo much I love this ridiculously <3
Reply

i like this a lot. especially the spoons, fork, and her hair. plus the butterflies and the birdy :3
Reply

That bread looks delicious.
Reply

ooh it looks like your art has improved a lot!
i'd like to see more
Reply

There isn't more, though. That's sort of the problem.
Reply

She's blue.....

I love how the dead bird turned out, you did a great job c :
Reply