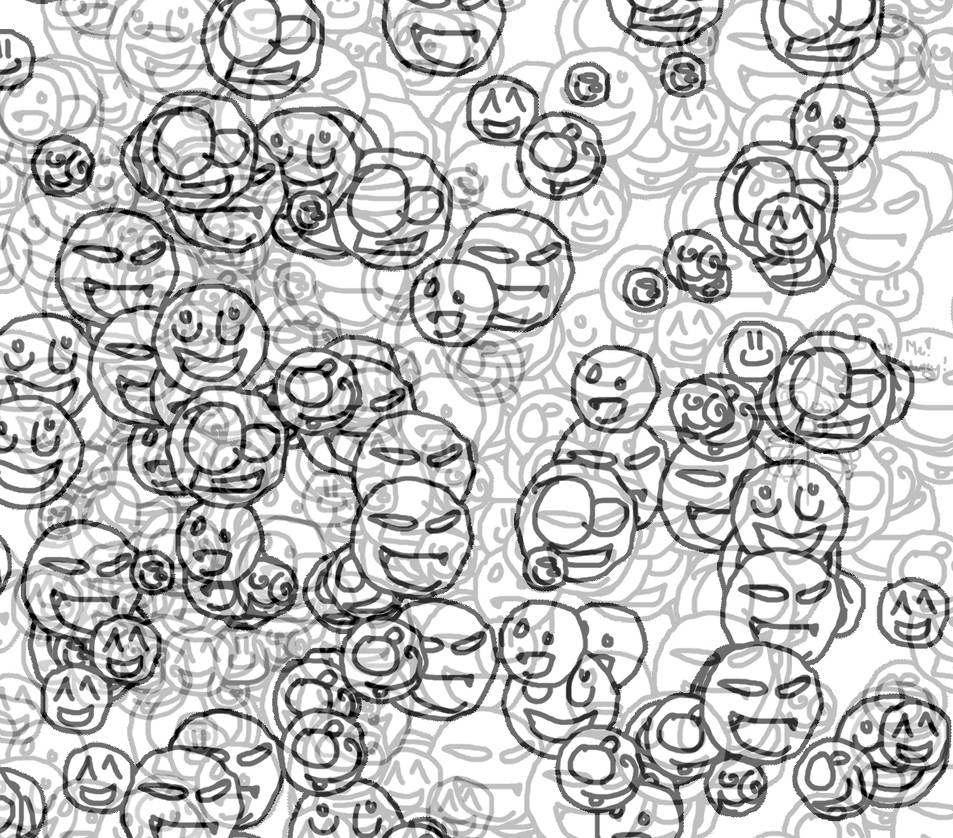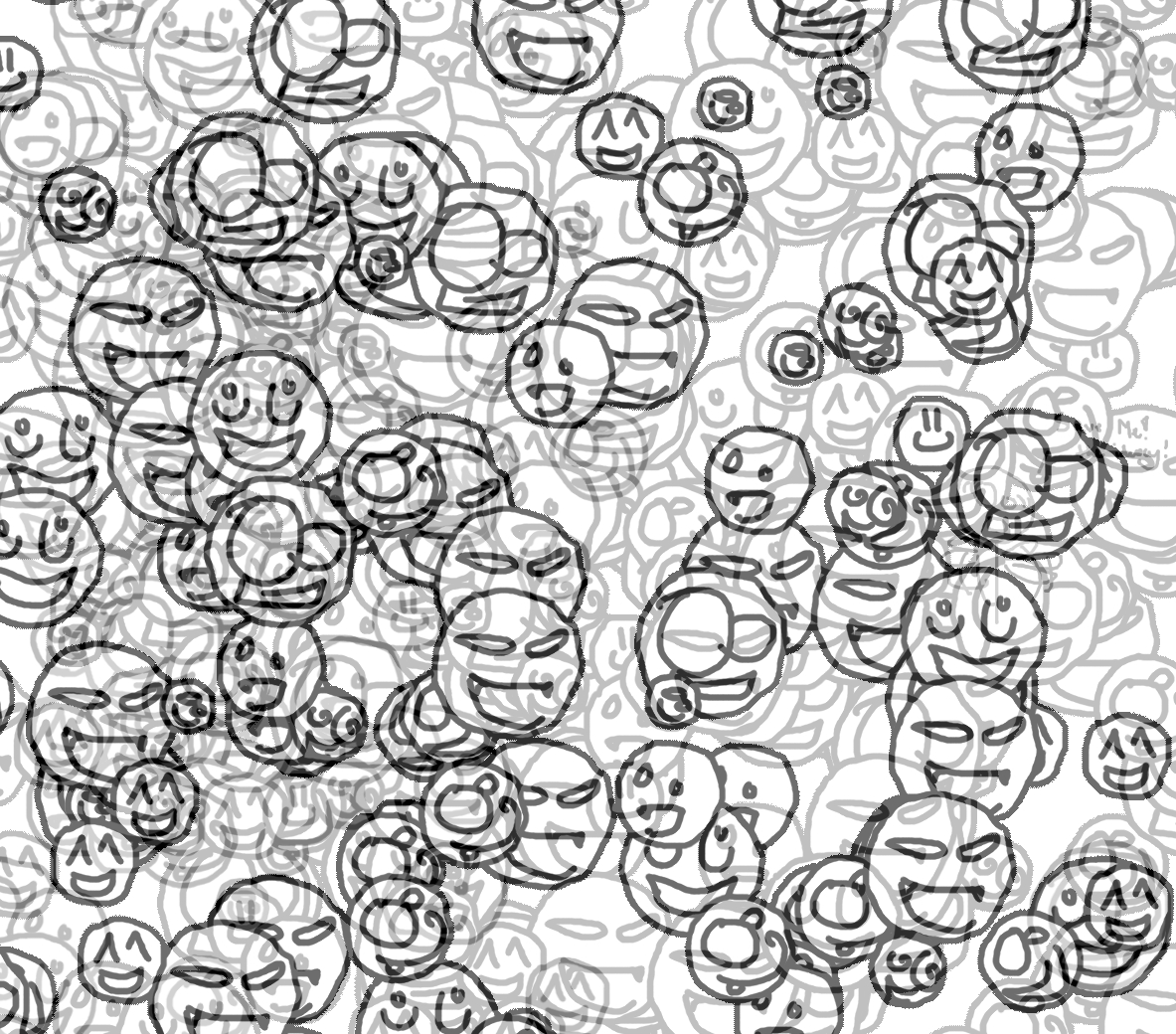 This is the creepy faces brush.
I was going to just save it as a gif, but apparently dA has a rather major problem with those.
So this cannot be ported at all as is without opeing it in the GIMP and resaving, which is downright dumb, I might add. I mean, really. What is wrong with gifs? One can open those in whatever and save as whatever one uses.

Only am putting this up here because the glorious Stephanie asked, or something. I don't even remember.
*grumbles irritably*