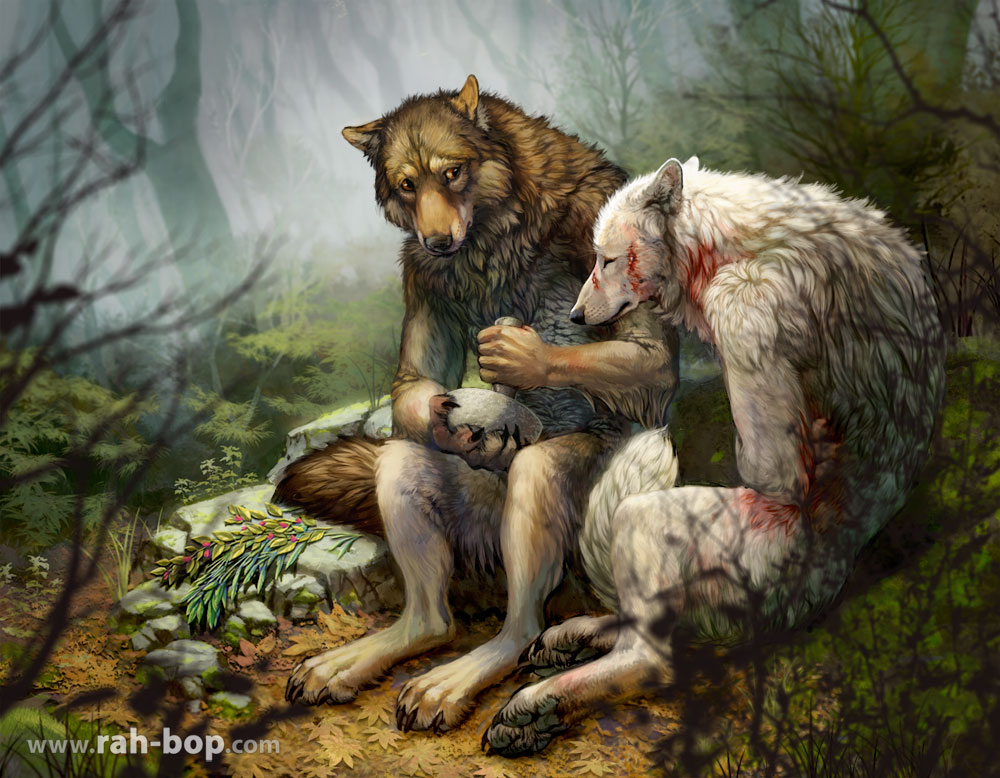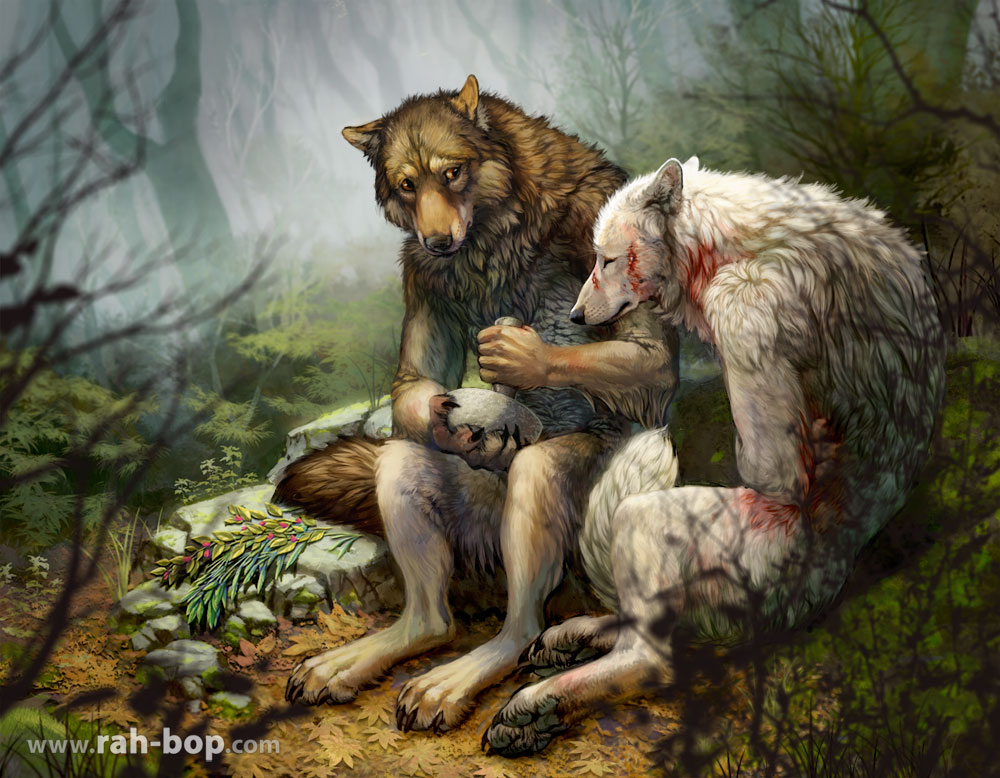 Watch
I am elated to announce that I was invited to participate in the 2015 Werewolf Calendar. It was both a great honor and a humbling experience working alongside the fantastic team of artists who all worked so tirelessly to bring this thing together!
Calendars will be available for pre-order Sept. 1st, 2014 at midnight US Pacific time. The first 150 orders get some extra goodies so get them while they're hot!
Among wild wolf packs when an individual member is severely injured, there is often little for the pack to do than to leave the injured member. Unable to tend to their wounds, lingering too long often jeopardizes the entire pack's health and livelihood. Werewolves, afforded the luxury of opposable thumbs and the benefit of their human accrued knowledge will devote themselves to treating injured pack members. In remote areas where game is scarce and the pack must cover long distances to track and hunt quarry, a single pack member will often remain behind with the injured. Other pack members will take turns making long treks, if necessary, to bring back food and any collected herbs. The mortality rate among wild werewolves is thus significantly lower than among their wolf cousins.
Daily Deviation
Given 2014-10-25
Poultices and Condolences
by
rah-bop
is spectacular. It's full of emotions, raw and untempered. You can really put yourself into the moment of this scene and sympathize and relate to the characters within. It brings to light a beautiful story in lore otherwise unfamiliar. (
Suggested by Favetoni and Featured by KovoWolf
)