MY SUPER DELUXE ULTIMATE ULTRA EXTREME COMMISSIONS ARE STILL OPEN!!
So hereby I am opening my commissions again! Improved with new prices, please if you cannot afford or do not have the money. PLEASE do NOT tell me you wish you could've bought a commission (It depresses me and tends to kill my motivation). Instead!! Help me out by sharing this journal!!
- Provide references for your character to simplify your request
- For the moment only one character
-
No
Racist references of
any
kind
- I hold the right of rejecting a commission request without need of reason.
- After a request is accepted, a sketch shall be made first and you will recieve a note
after you accepted it, I'll await payment before I shall continue finishing the commission.
-Unless the request is a sketch you will have to pay upfront.
- I cannot provide all drawing styles, so I shall try to make your request in my style.
- I hold the right of changing, removing or adding rules of the commission.
- You shall receive my paypal emailaddress by note after you accepted the sketch unless it is a sketch.
- I do not accept points.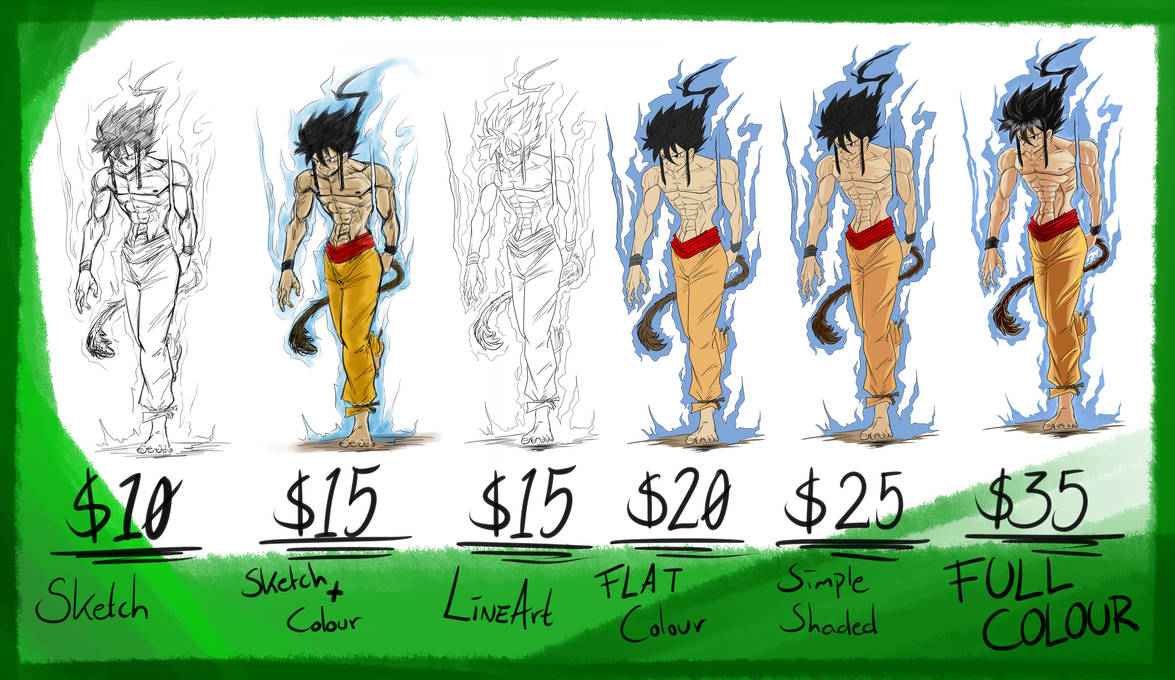 Some prices may vary depending on the complexity of the request. THESE ARE ALL WITHOUT BACKGROUNDS.
Oh and of course send me a note with your commission request!