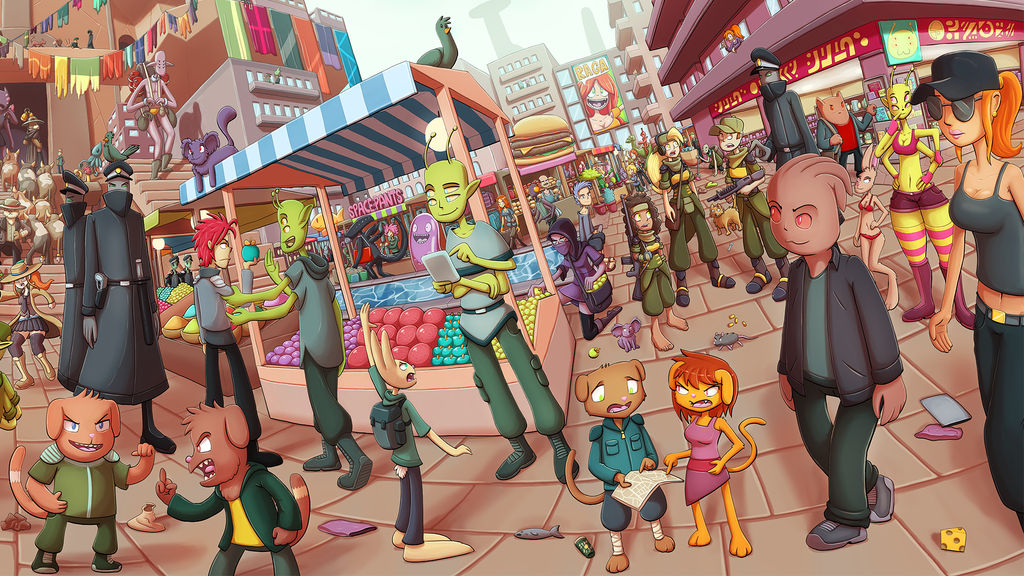 I want to ask. What do you want to see me make more of? Just throw some ideas down there in the comments.
When I started out with my Deviant Art I started by doing requests until there was too many for me to keep up with and my head exploded. It was always fun doing requests though because I could take some ones idea, have fun with it and not worry about them liking it. If the requester got super entitled and started complaining that I was making something that I didn't want I could just tell them to 'fuck off'. When it got too much I moved onto doing commissions which was great because I get paid to draw. People who commission are a hell of a lot more respectful and less entitled than people who demand free requests, which is odd because by virtue of paying for artwork they are entitled to it. I will respect commissioners requests to change things though, and I'll send sketches to make sure things are on track. I've never come close to feeling like telling a commissioner to 'fuck off.' The problem is commissions don't allow for the best amount of creative freedom. Some of my best requests usually pissed off the requester, I wasn't actively seeking to do that but it happened and I found it funny.
What I want to do is find a way of taking suggestions for stuff to draw that I can be really creative with. At the same time I also want too feed myself and have a roof over my head.
I feel a bit cheeky saying all that now since I do have a few upcoming commissioned projects such as a few awesome bondage pictures ( which might be too naughty for Deviant Art) and a pretty substantial comic commission which is only being held up by my inability to write good 'n stuff.