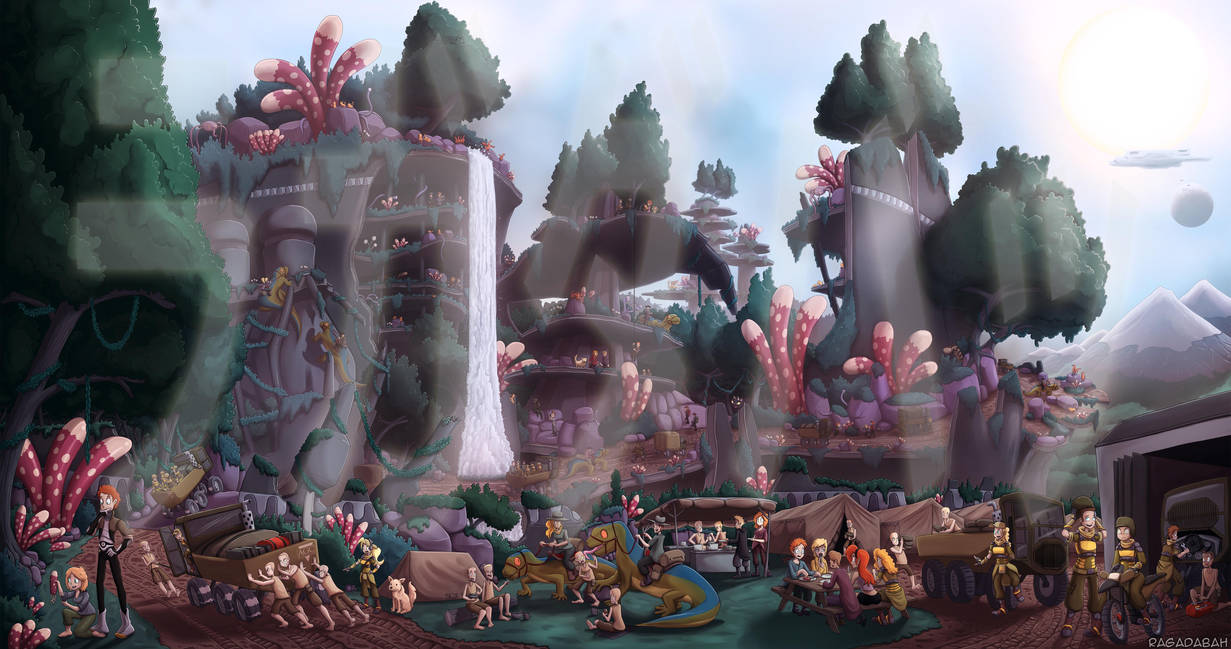 Happy new year and belated seasonal greetings to you all.
Sorry for being quiet for so long but I had been working on my latest piece of artwork and it just took way longer than expect. Mostly because it's huge but also because bits of life kept on getting in my way. I don't have much of a life but it's enough to get in the way of making fun artwork and that's really annoying.
I'm back now though and I should be making regular updates and taking regular commissions and hopefully commenting on everyone's artwork. I also want to make more of my OWN artwork rather than commissions. I have ideas. horrible terrible nightmarish ideas that will ruffle your tiny mind - also some fun ideas too. Sadly making my own artwork is worthless but I'll still do it anyway because I have to express myself. I think to help me with this i'll be posting more sketches on
tumblr
because that seems like a place to post sketches and I'll be pushing my
patreon
more this year. I also want to do more animation and make more comics, I have no idea how I'll do that but I'll try and work something out.
I can't think of anything else to say so, uh, bye.