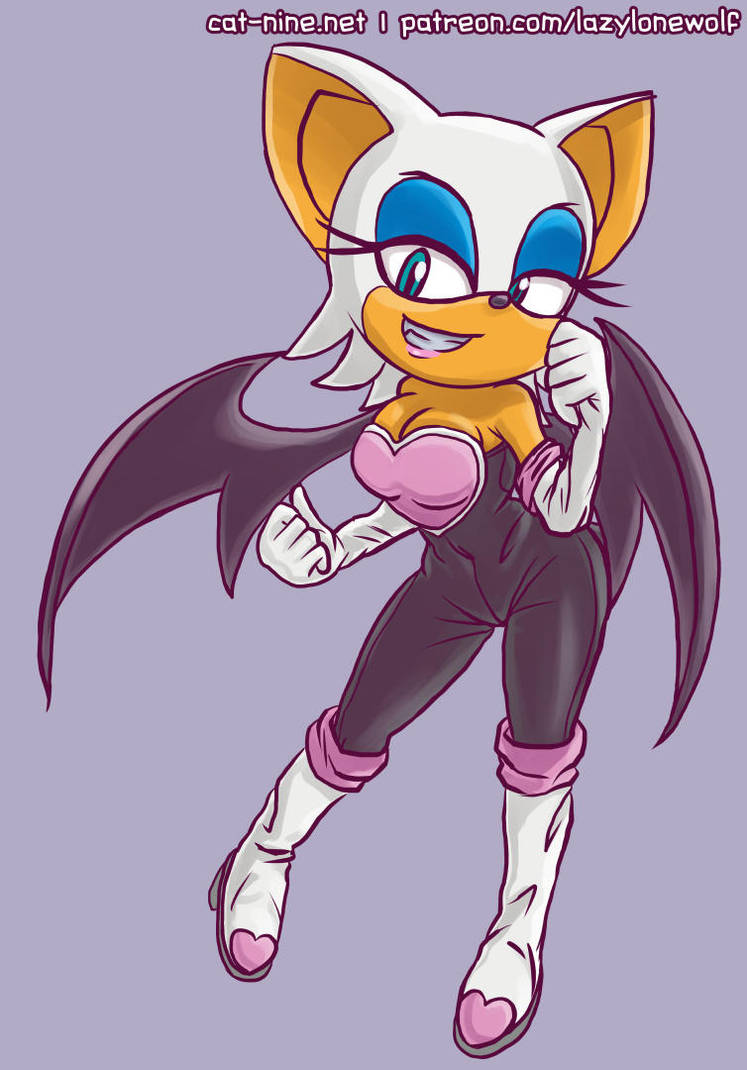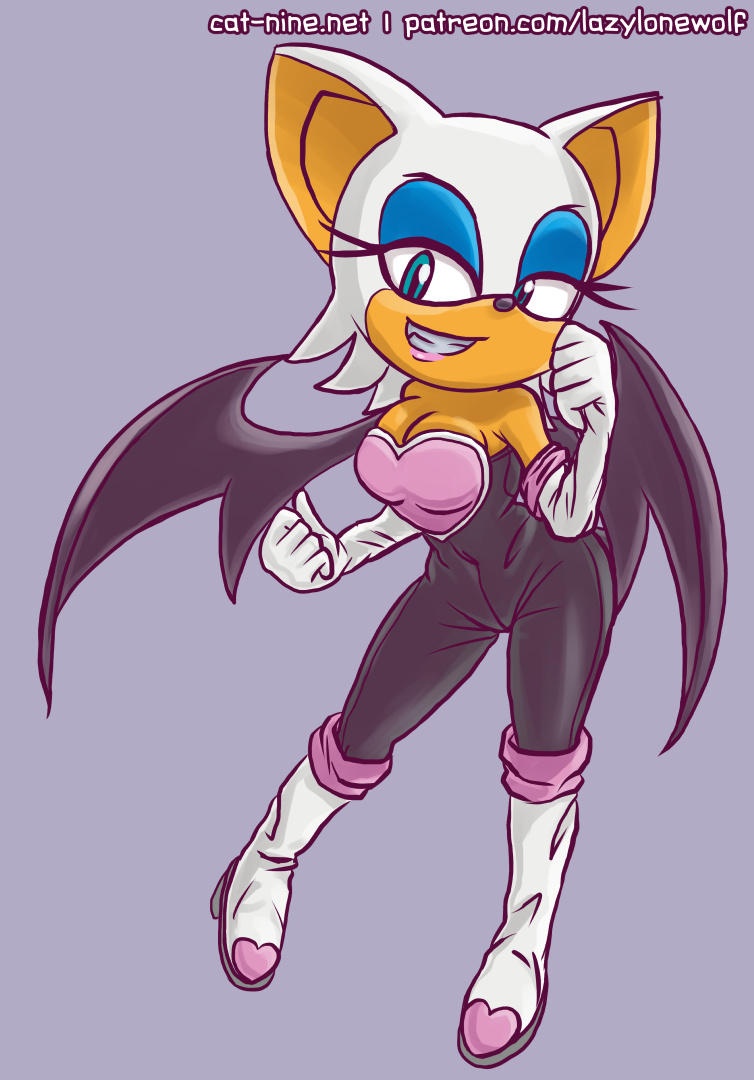 Watch
Cat Nine, my catgirl webcomic!
HD version ($3+ patrons)
Rouge the Bat from Sonic the Hedgehog, as suggested by some of the patrons… and hey, busty bat babes are appropriate for Halloween!
And apparently it's Rouge not Rogue, darn.
Most of the colors here picked from her Sonic Battle sprite.
---
This is monthly fan art, and $3+ patrons can suggest what I should draw!

Nice job, mostly you see her with large hips or breasts
Reply

Well, they are a bit larger here compared to her in her original Sonic style... though her 3d model when she first appeared was pretty busty actually.
And yeah, one specific guy in Discord will always keep suggesting I draw em large every time.

Like so (nsfw)
.
Reply

She is already slightly busty. Although imagine if she were human?
Reply

She's already anthro or human-like so that's moot. Anyway, I think she looks "correct" here since I was adamant about keeping her outfit's heart plate thingy on her chest. A bigger bust will ruin the heart shape.
Reply

nicely done

I find Rouge looks awkward a lot of the time, but you really did her right.
Reply

Ohh I'll do her alright ( ͡° ͜ʖ ͡°)
Yeah, gotta be close enough to Sonic's style or else it's gonna look weird.
Reply