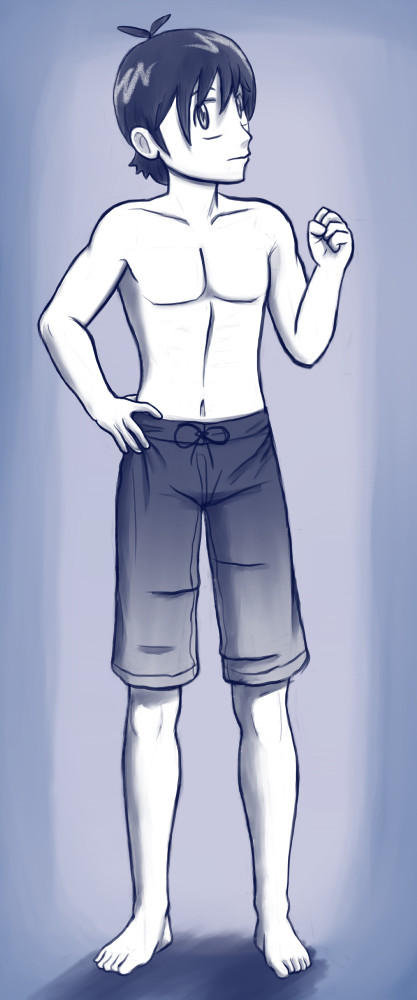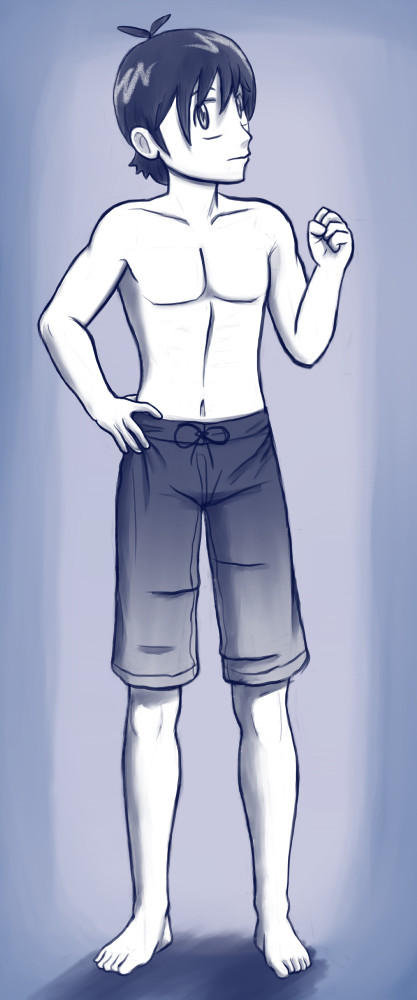 I dunno, it's not pinupy enough I know. Had a hard time trying to decide on his pose or drawing him (and men in general) in the first place. Also not helping is that I'm still undecided on the "style" I should draw guys in, like, how do I draw their muscles? Or, how wide or thin they should be?
Oh well, I'll figure it out eventually and practice is still practice!

Would anyone else be allowed to use this character?
Reply

Only if you mention my website somewhere and doesn't involve you earning money or something. Otherwise, go ahead! Oh, and make sure to tell me where and what you used Keith for, thanks.
Reply

lonnnng shorts! woo. those are the best shorts.
Reply