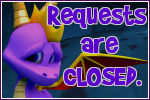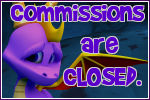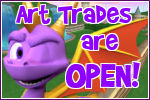 Art takes between 1-2 weeks for me to complete, but can take up to a month. Please be aware of that!





















I'm rubbish at intros. But anyway. Feel free to call me Rad, I'm pretty easy going and I like to believe I'm easy to get along with... But I'm also a bit of an introvert. I wish I wasn't at times, but alas!
Just browse my gallery, or check out my stamps to get a better idea of me. Catch ya later!
Series














Best Characters







:thumb310730421:





:thumb96884498:


Other Stuff

:thumb291146687:



















Favourite Visual Artist
Walt Disney counts, right?
Favourite Movies
Back to the Future, The Lion King, Ace Ventura, Toy Story
Favourite TV Shows
Dexter, Goodnight Sweetheart, and almost every 90s cartoon, FiM, The Smurfs
Favourite Bands / Musical Artists
Flow, Kimeru
Favourite Books
The Shining, Darkly Dreaming Dexter
Favourite Writers
Stephen King, Jeff Lindsay
Favourite Games
Spyro the Dragon, Epic Mickey, Kingdom Hearts, Fur Fighters, Sonic, Mario
Favourite Gaming Platform
Playstation 2, Wii, MegaDrive (Or Genesis, for all you USAers)
Tools of the Trade
Paint Shop Pro and other obscure not-used-in-present-day programs
Other Interests
Spyro, videogaming, webdesign