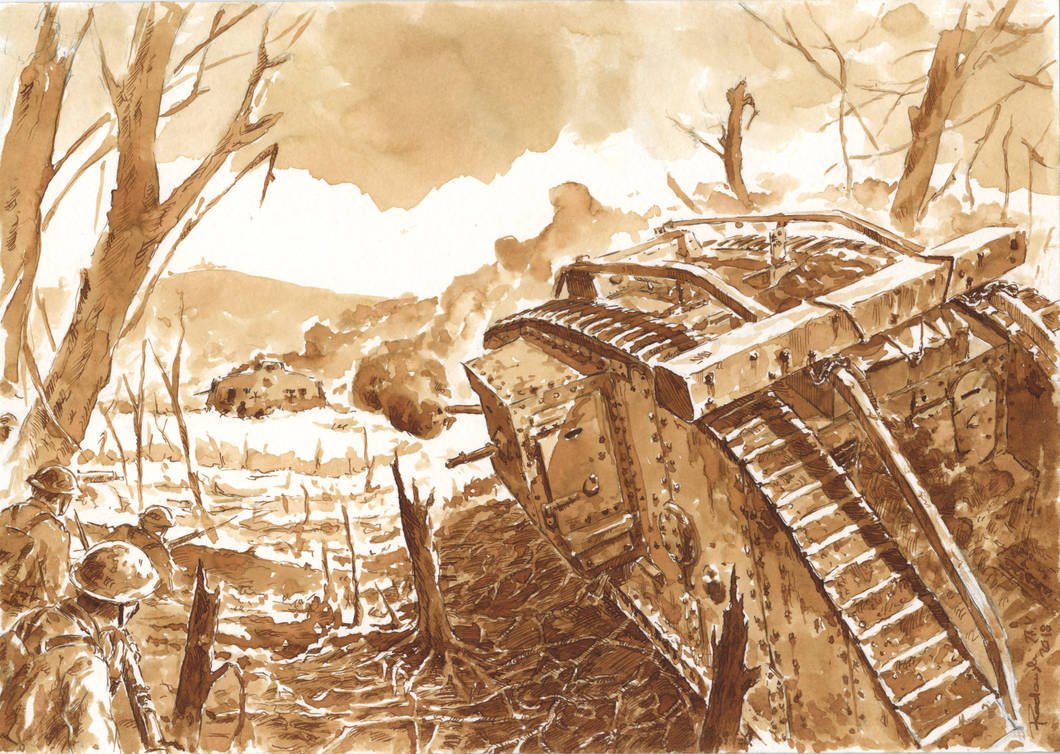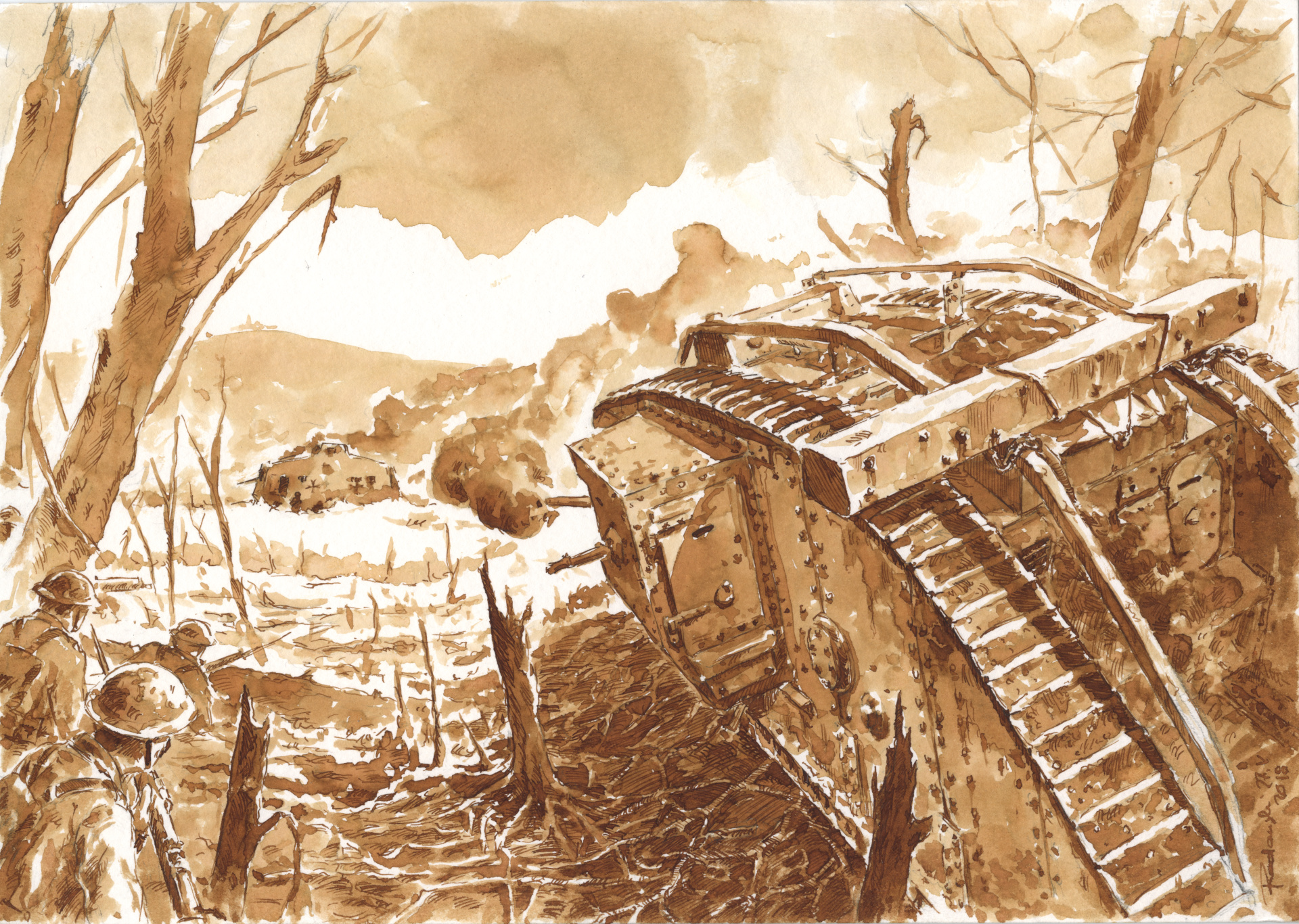 The Second Battle of Villers-Bretonneux and the first tank-on-tank battle. MK IV [Male] vs A7V.

Diluted ink + dip pen
Druga bitwa pod Villers-Bretonneux i jednocześnie pierwsza bitwa pomiędzy czołgami. MK IV [Męski] vs A7V.
Rozwodniony atrament + pióro maczane.




Reply

I take it you've been drawing these subjects long enough to not have to rely much on reference photos for the accuracy. Kudos!
Reply

Reply

Reply

Reply

Reply