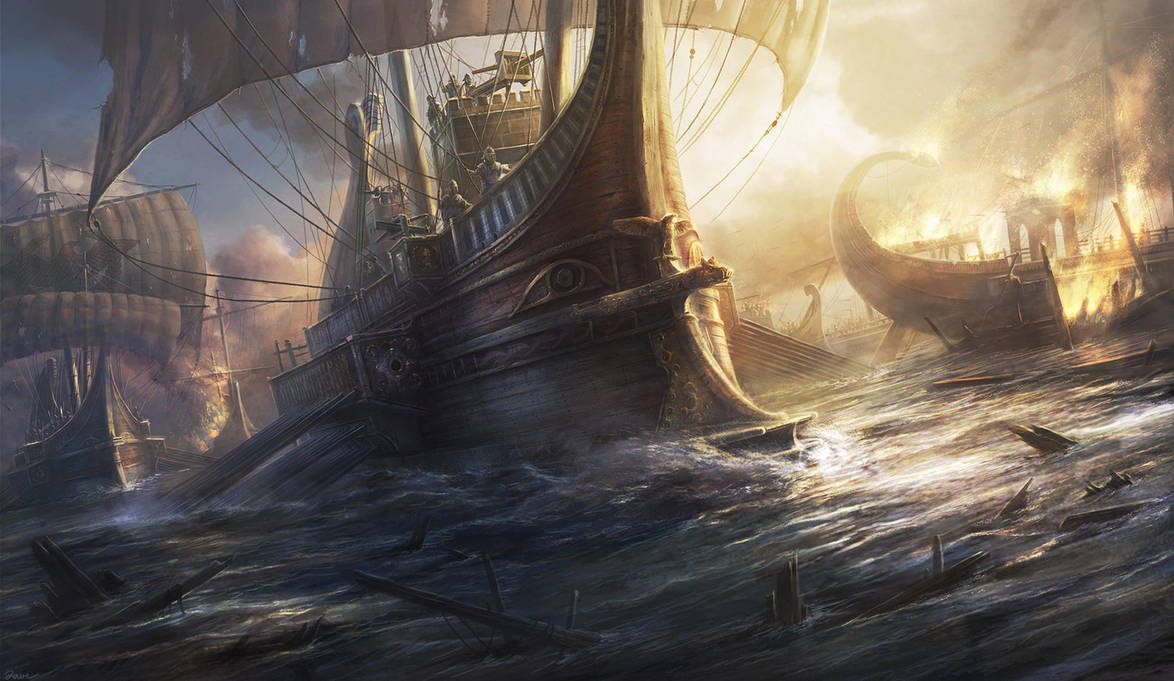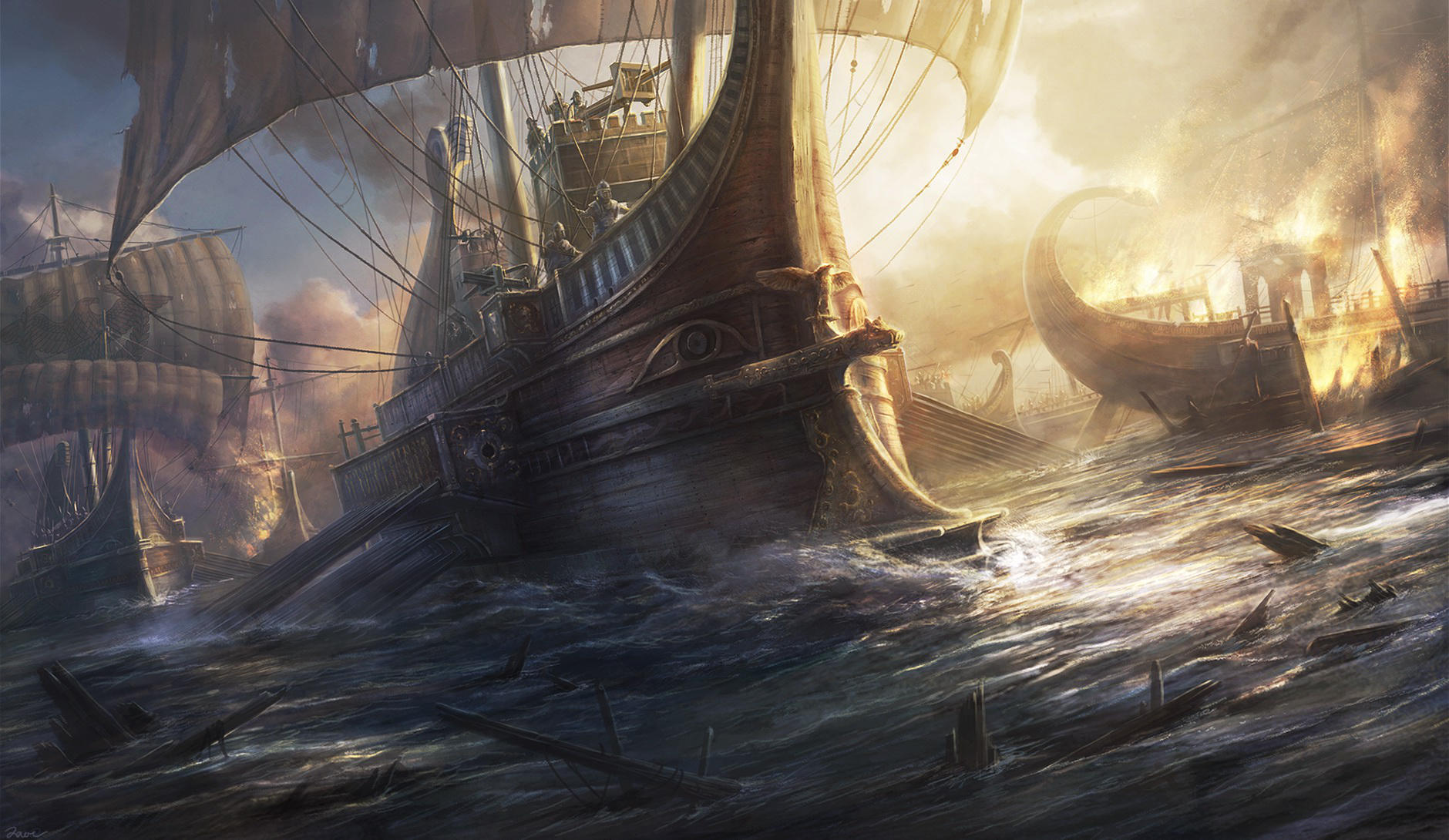 Watch
Concept art painting for the game Total War:Rome II. The ship is a roman commanding ship from the late period, joining the battle of Actium.

The design is based on various historical books, reliefs and a bit of my imagination, because we really don't know how the roman ships looked exactly. There aren't many visualizations or paintings of this big ships, which were about 60 meters long with a crew of 600 men. I was really glad to paint such rare thing.


all done in photoshop with wacom intuos. About 2 weeks of work.


P.S:this version is slightly tweaked from the one used on game articles, only recently I got some time to play with the finishing touches and it looks better I think.



© creative assembly
I am not an artist myself, so this is written purely from the point of view of a fan of good stuff. I think this is really well done. The attention to detail is amazing, from the soldiers to the fire to the waves of water as the boat sails. It all looks very realistic thanks to those details. Distance is well done with the ships in the background, the sky and water are very realistic, and it is all very well done. I could honestly believe that you saw this scene in person and just recreated it. Amazing work.
The Artist thought this was FAIR
40 out of 42 deviants thought this was fair.
It's a Roman vessel when you look closer, but it's hard to tell at a glance. The sails are blown by the wind but the ramming nose of the ship should leave a bigger trail of foam in the water.

On a technical note, I'm not sure how many ornaments and oars they had in these ships. It seems too big, since they were made for Mediterranean duty, not the bigger and harder to navigate Atlantic ocean.

These are the only bad things I can identify about the painting. Maybe the ship shouldn't be as massive or the angle of viewing should be from higher up, but that's up to you. It WILL look good on a naval battle's loading screen.
The Artist thought this was FAIR
13 out of 20 deviants thought this was fair.