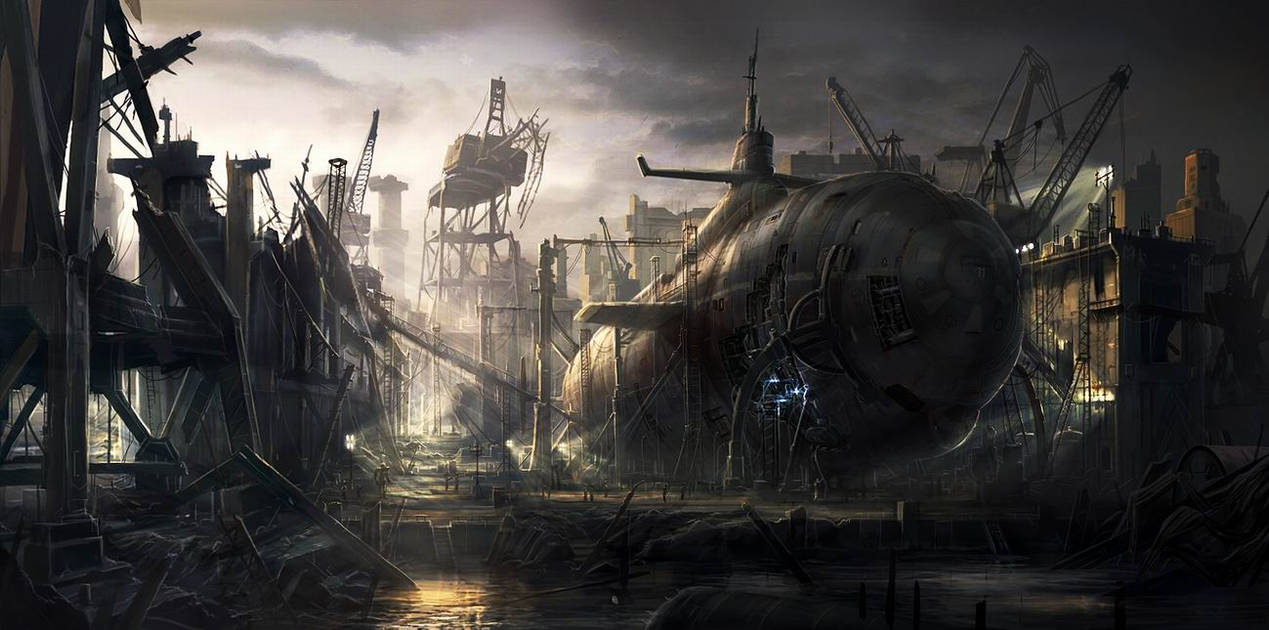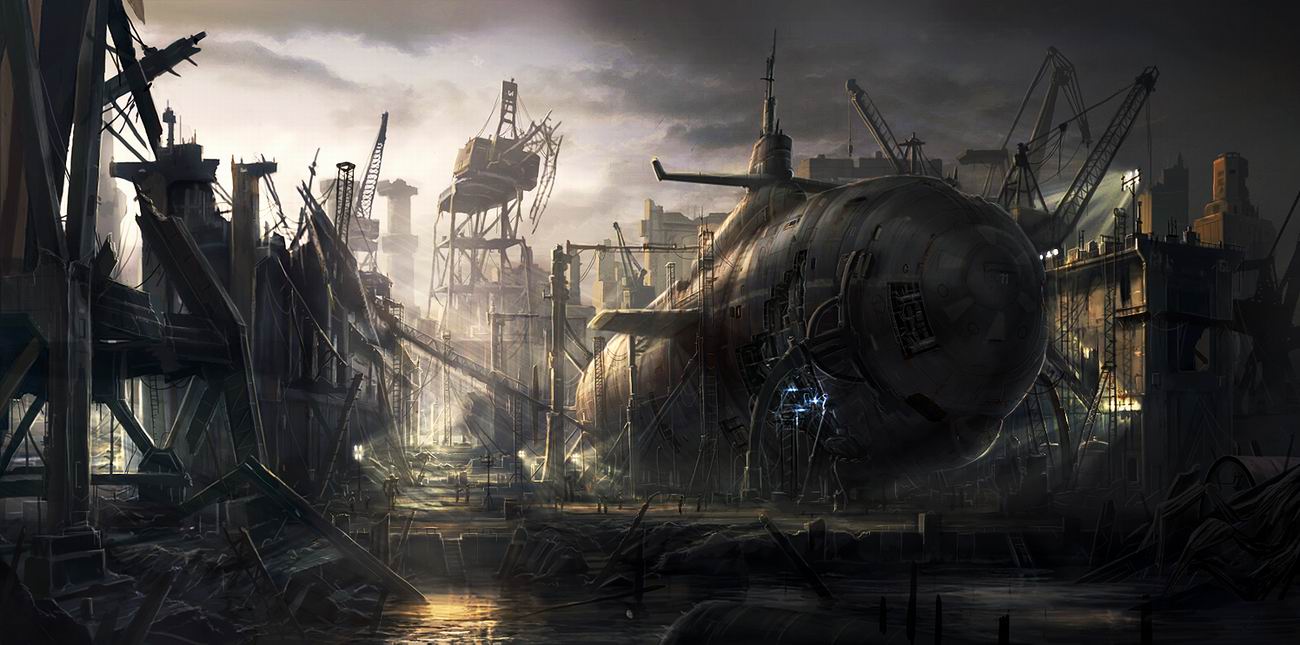 Watch
Just some newer picture done for my mate's project. Its a scene from post-apocalyptic future. The theme is really great for me, so there will be more pictures soon. Older damaged submarine is repaired to use it as energy source.

Done in some 25 hours, was a bit complicated painting. I used many photos of the actual dockyard for an inspiration.
I always have the utmost respect for any artist who can produce absolutely stunning pieces of digital work from scratch. This work here is no exception.

Although a lot of the objects in the scene are quite dark, the detail and forms of the objects are neatly picked out with strategically-placed shafts of light.

It doesn't just feel as though I'm looking at a flat image on a screen, here. I almost feel as though I can actually reach into the image. That, to me, is the making of a good piece of art when the viewer knows it's just a flat rendering, but is able to suspend their disbelief and almost imagine it to be real.

Another neat tough is how everything almost points to the left-hand centre of the backdrop.
The Artist thought this was FAIR
70 out of 71 deviants thought this was fair.