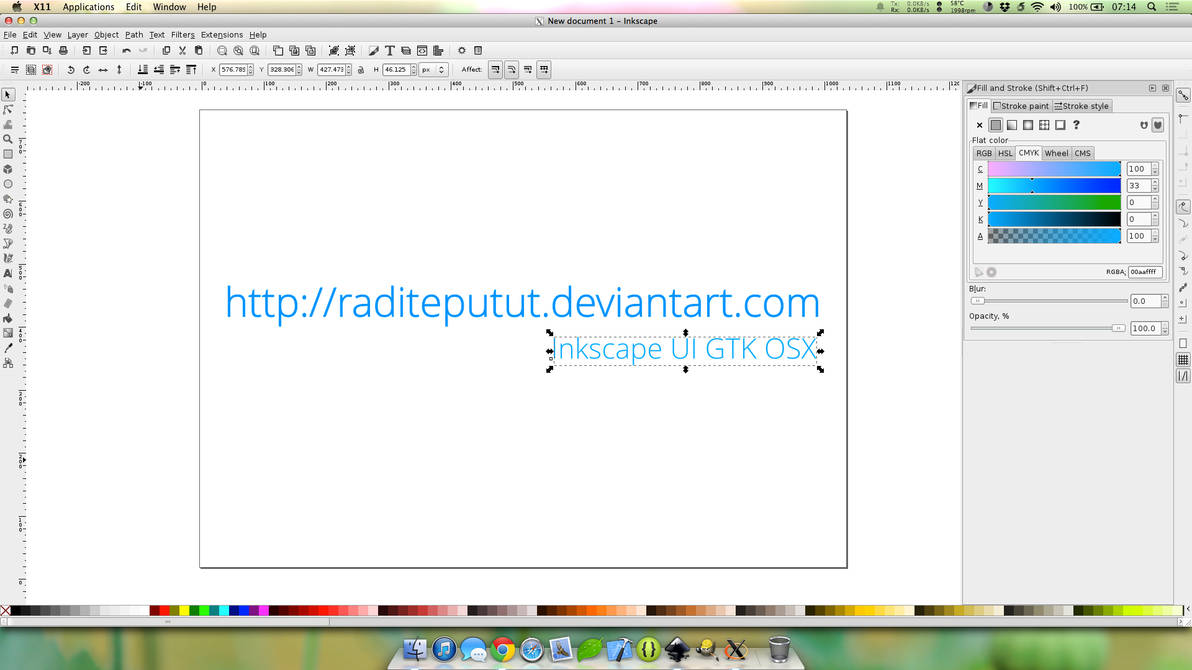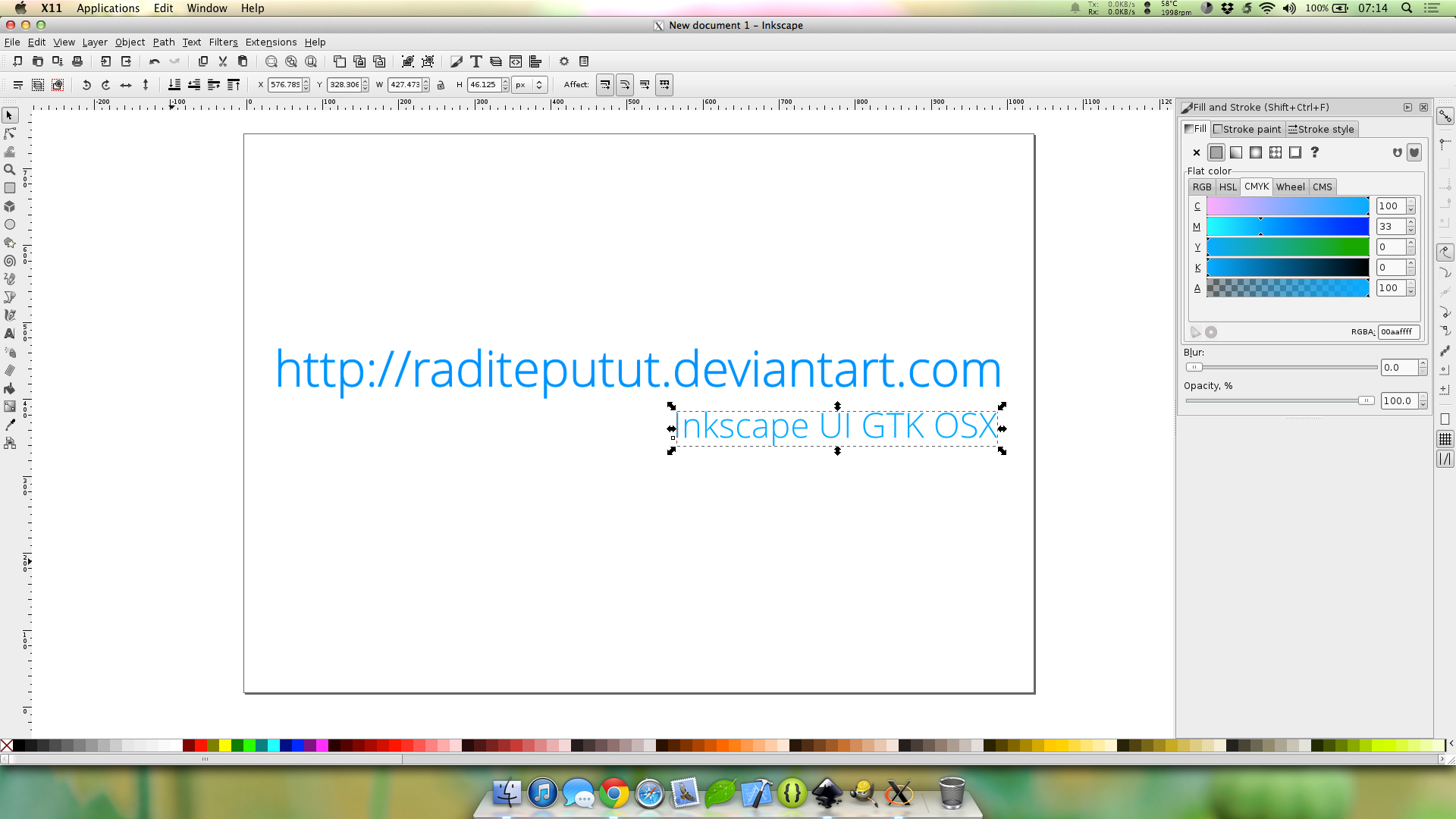 how to Install smooth Inskscape GTK OSX
This hint applies if you have GTK applications installed through MacPorts. It may also work with GTK applications installed through other means, but your mileage may vary. These applications, by default, look really ugly because there's no decent gtk2 theme engine installed. But it's actually very simple to install one. In Terminal, just type:
port search gtk2
Some gtk2
packages will be displayed, but we're interested specifically in the gtk2 theme engines, such as gtk2-aurora and gtk2-clearlooks. To install one (I highly recommend one of those two), simply type:
sudo port install gtk-chtheme
gtk-theme-switch
You will need to enter your administrative password for sudo.
As soon as you're finished, you should also install gtk-chtheme by typing sudo port install gtk-chtheme. You may also have to enter your administrative password here. You can now proceed to select the theme you will be using in newly-launched GTK apps by typing gtk-chtheme in your terminal. A graphical application will launch that provides live previews of your selected theme. When you find one you like, just press OK.
With a theme chosen, every GTK2 application launched will look beautiful.
note : OSX 10.7 higher first install Xcode on App Store (free)
download Smooth UI Inkscape GTK OSX -
goo.gl/MHaJca
GTK Smooth themes :
1. Extract smooth_gtk-osx.tar.gz to directory /opt/local/share/themes/
2. Open terminal type command
sudo gtk-chtheme
3. Select theme smooth_gtk-osx
4. Enjoy look beautiful GTK Apps on OS X

UI Inkscape icons replace
1. Click right Inkscape.app on folder Application
2. Replace icons.svg on directory /Contents/Resources/icons/
3. Enjoy drawing

Lisence : CC by NC SA