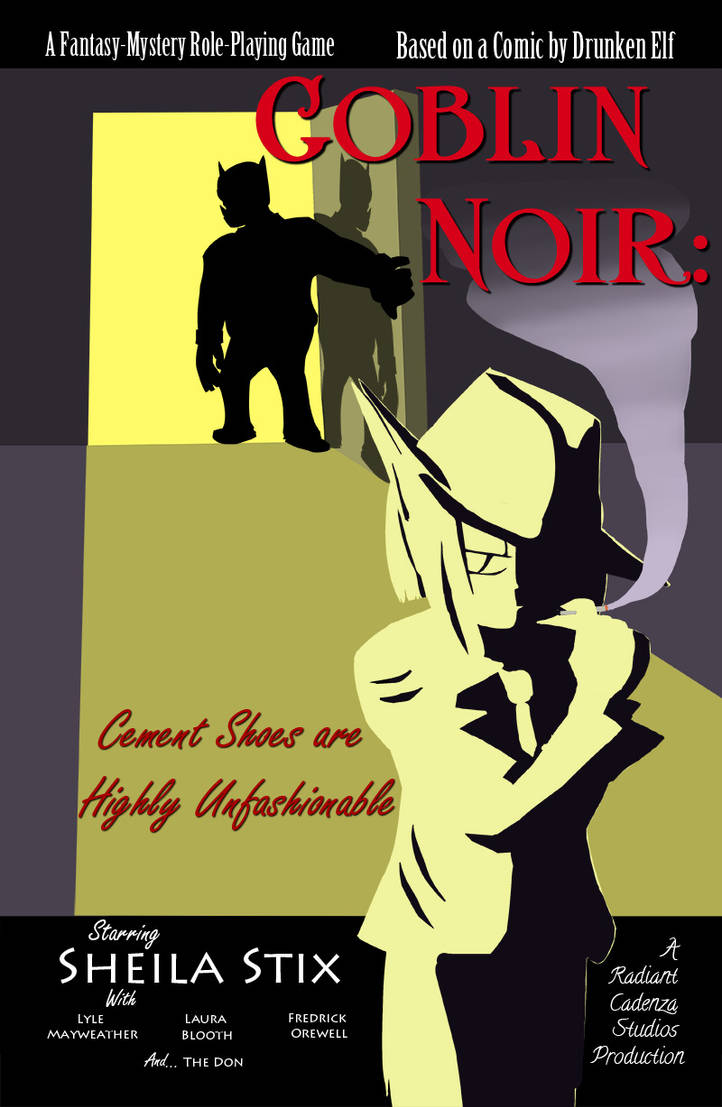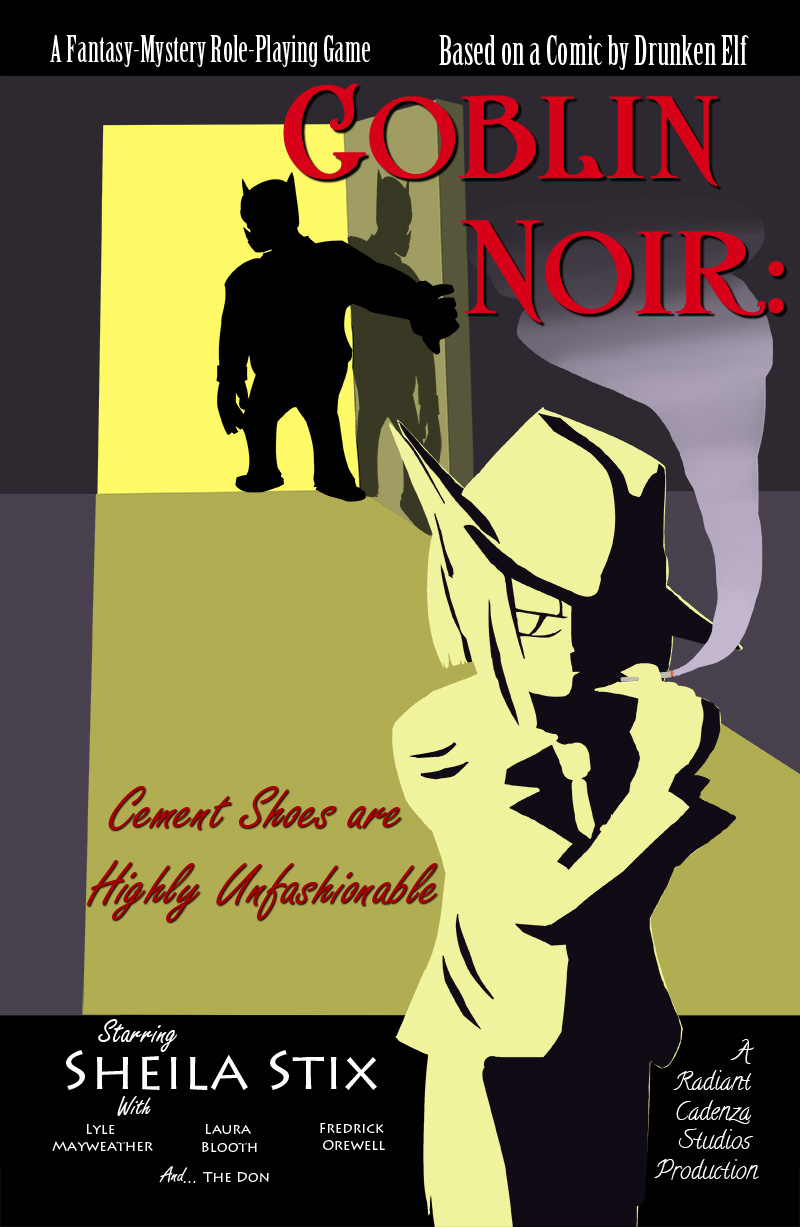 Watch
Radiant Cadenza Studios and Drunken Elf present: Goblin Noir: Cement Shoes are Highly Unfashionable. A urban fantasy RPG/Visual novel where you play as Shiela Stix, Goblin Gangster and Fashionista Extrodanare, who has one night to find the culprit behind the murder of her gang-mates and recover their stolen money before she's met with a rather... dire... punishment from her boss. The game features a dialogue based combat system and is similar to games such as Pheonix Wright: Ace attorney, Zero Escape, and Danganronpa, so give it a try if you like those types of games.
And most importantly, it's OUT NOW, and you can download and play it for FREE!
If you like it, please vote for it to win the indie game competition it was made for:
contest.rpgmakerweb.com/game/v…
And also consider giving it a review on its RMN page:
rpgmaker.net/games/6635/
Both those pages contain download links for the latest version of the game.
And it would also be helpful to spread the word and share a link with any of your friends who might also enjoy this game.
Sorry, I slightly stretched the category submission for this piece, since there wasn't a "Movie poster based on a game" submission category. Didn't want to just submit it as straight digital art as DrunkenElf did the actual illustrations and all I did was format it into the poster and add the text. He also did the illustrations and writing for the game, while I did all the in-editor game design bits putting it all together. Anyway, we're really exited to have our first game out, so we're really looking forward to having people try it out and give us feedback on it.