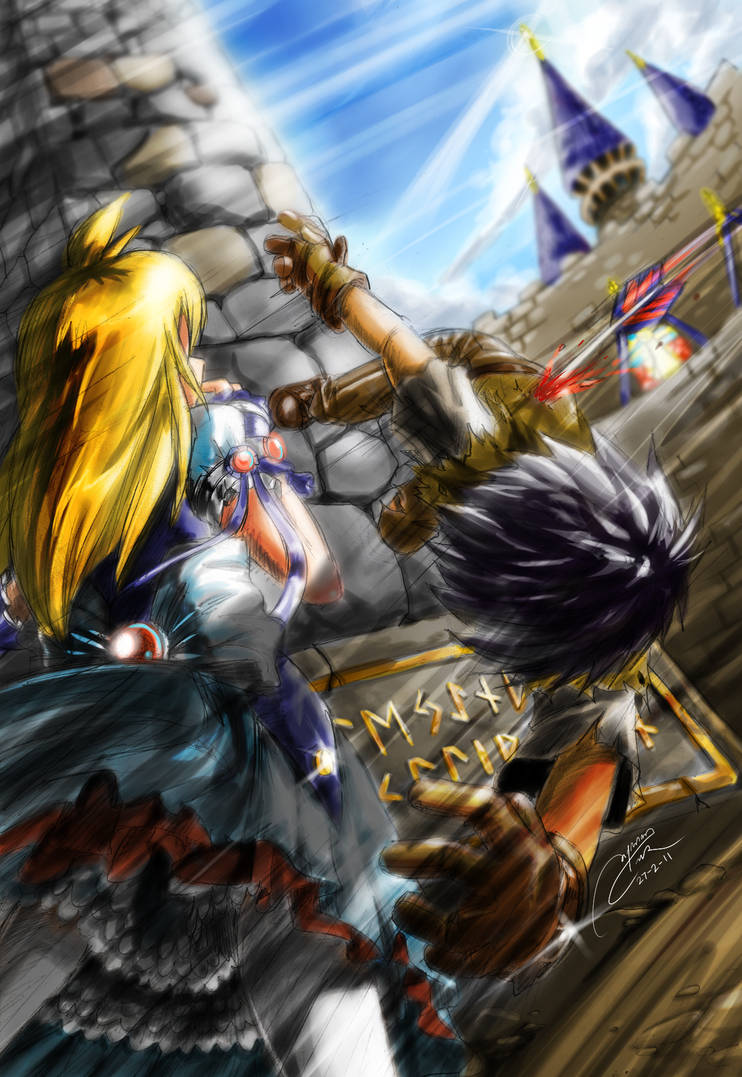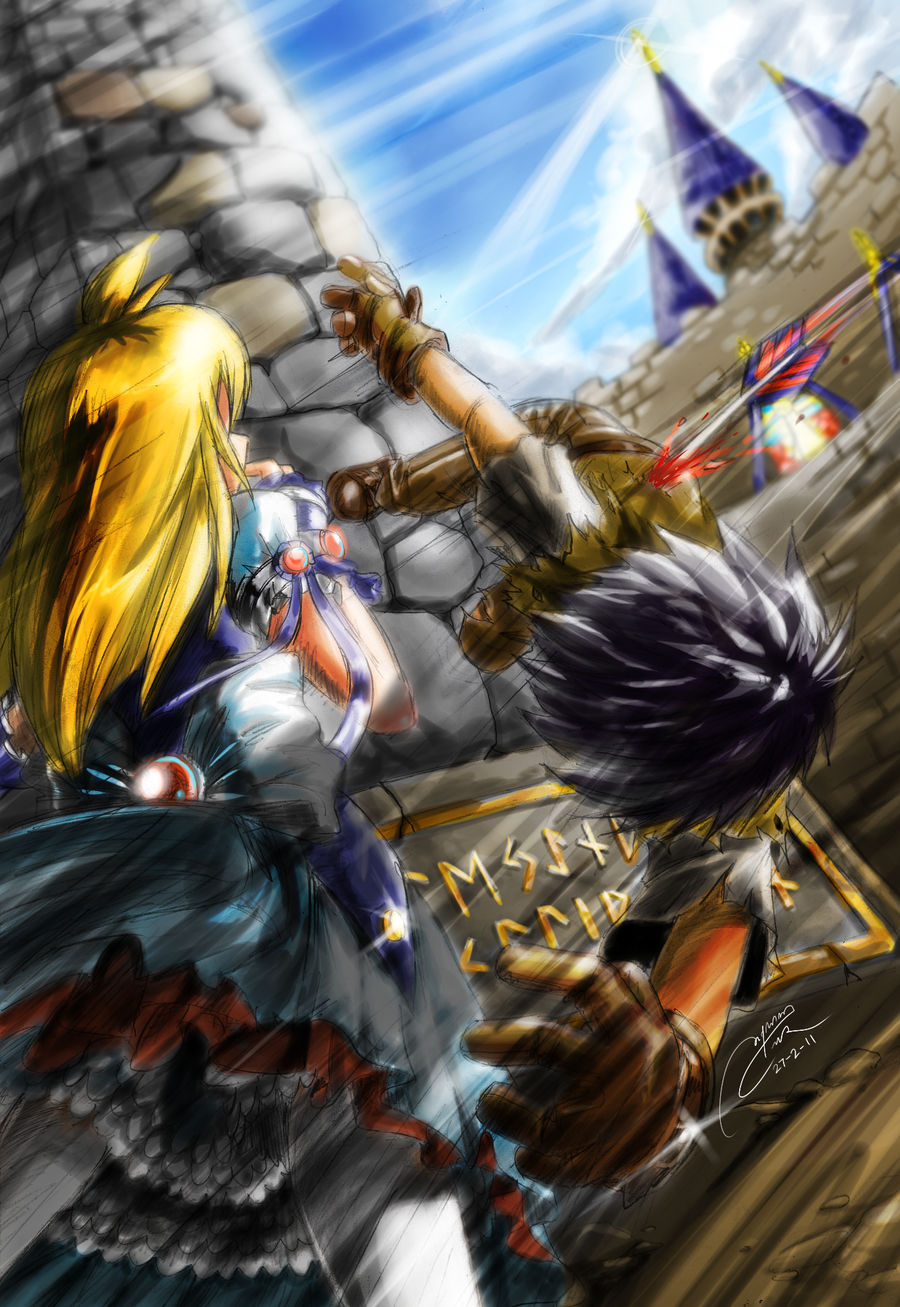 Watch
Okay, today's my birthday. I should be asking stuffs from people, but no, instead I prefer finishing this pic. Another commission for

's epic novel. The reason being....because he had gave me a special birthday present I would never expected before, so special that it would be such a sin if I don't give anything back...somehow

Featuring here is the child version of Wing, the main character, jumped off to protect Luky, the princess, from an arrow shot by the evil pomegranate monster. No. Actually I forgot who it was.
A quote from the author..."
even at 10, Wing has got skillz
".
Anyways, no matter how much amount of time I dedicated to things, I can't get away from the feel that it looks rushed and messy....crap. Well anyways, I hope you like it...
Characters belongs, or actually, ARE *
WingMcCallister
.
Illustration by *
RadenWA
.