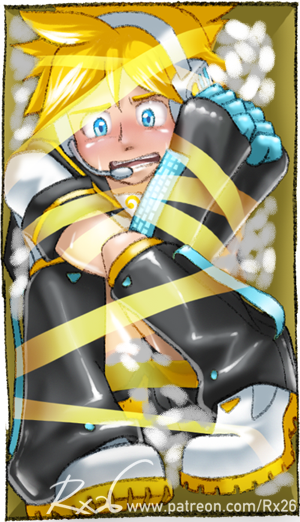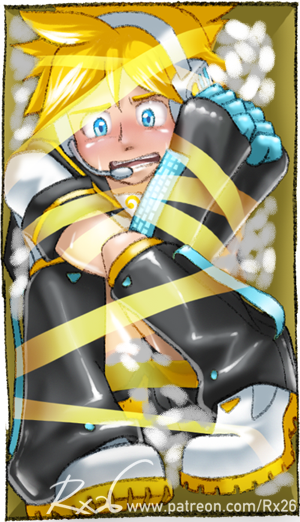 Watch
When Len signed that idol contract agreeing to be "
shipped
"...this is probably not
the kind of shipping
he had in mind! But well, apparently there is a high demand from fans who wants him to be literally boxed and delivered to their doorstep, so guess he just gotta get used to this!
Kagamine Len was requested from
my Patreon
sketch raffle. Feel free to visit if you like weird giddy stuff like these.
I do not own the character. I just drow. And ship

More "shipping" pics :

Hopefully he wasn't charged the "shipping" rate, haha

Reply

Kyaaaa... I love Len so much! Hehehehe...
BOTH Lens... :3
If you get what I am saying...
Reply

there you go

Reply

Thank you for this beautiful piece of art... But hey... Sorry... My Len is just a itty bitty bit cuter!


Reply

fair enough, he's
real
afterall

Reply

And I have the luck, that this gorgeous, cute and most importantly REAL person is my boyfriend!!! :3
I needs to cuddle with him right now...
Oh look... What a coincidence... He is sitting right next to me... Ready to have some cuddles and hugs! :3
Reply