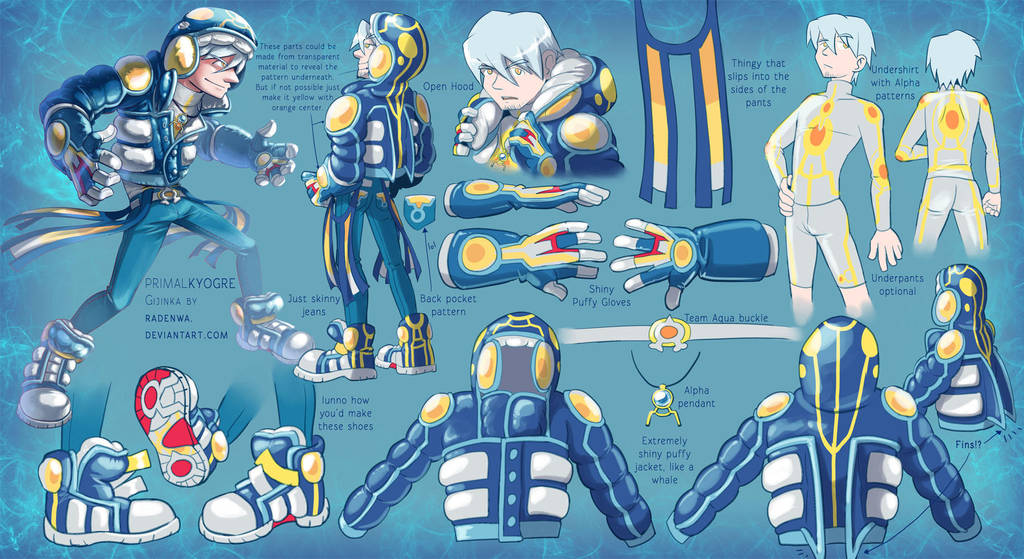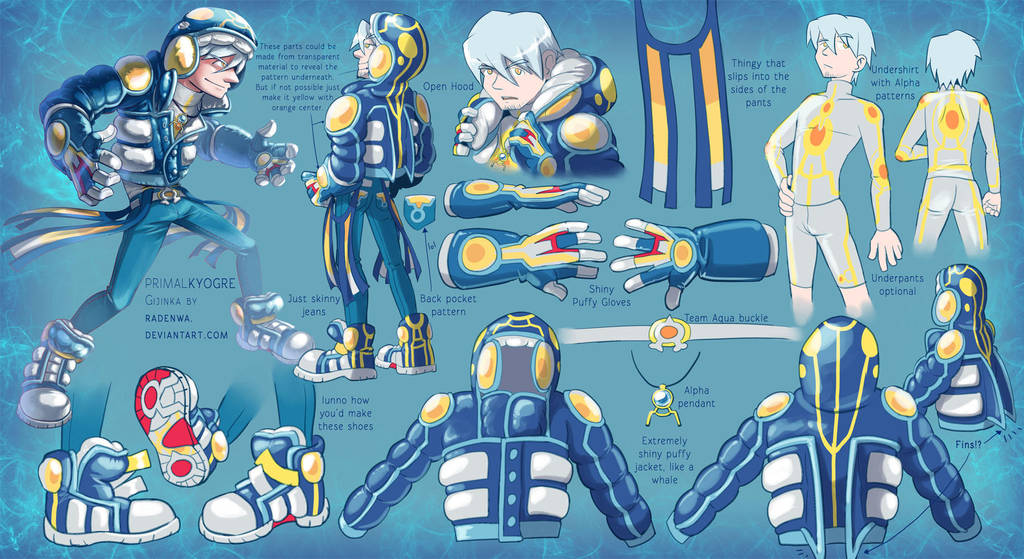 Watch
Someone once asked me for a reference sheet to cosplay my Primal Hoenn Titans gijinka >>
I don't think the cosplay actually happened, which I can understand because of how complex it is O.o
But I guess I'll just upload this here now in case
someone else
's interested.
Pokemon © Nintendo
Gijinka design ©
RadenWA
Well, it's quite striking, especially since there are more than three different colors and my favorite blue shade is cyan, I'll admit that it looks more like an ice guy than the air vest, although it does not relate so much to water time, My opinion is more original and creative than any outfit of a water-type trainer (like shorts, sandals, etc.), I like the hair color and the vest looks very comfortable and I like that I have kyogre fins, but I think my part of the outfit that I like most, are the tennis, although Groudon's were my favorites, the design here is a slightly higher and more for the design of the soles, to finish, this design is at the same time that Groudon and encerio I like the combination of marine colors that fit, it's perfect.
The Artist thought this was FAIR
4 out of 4 deviants thought this was fair.