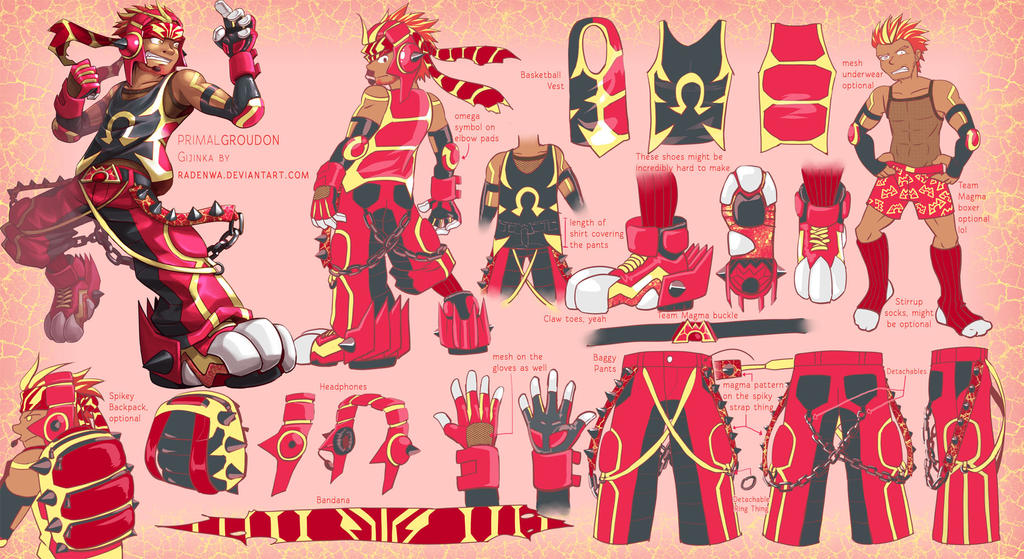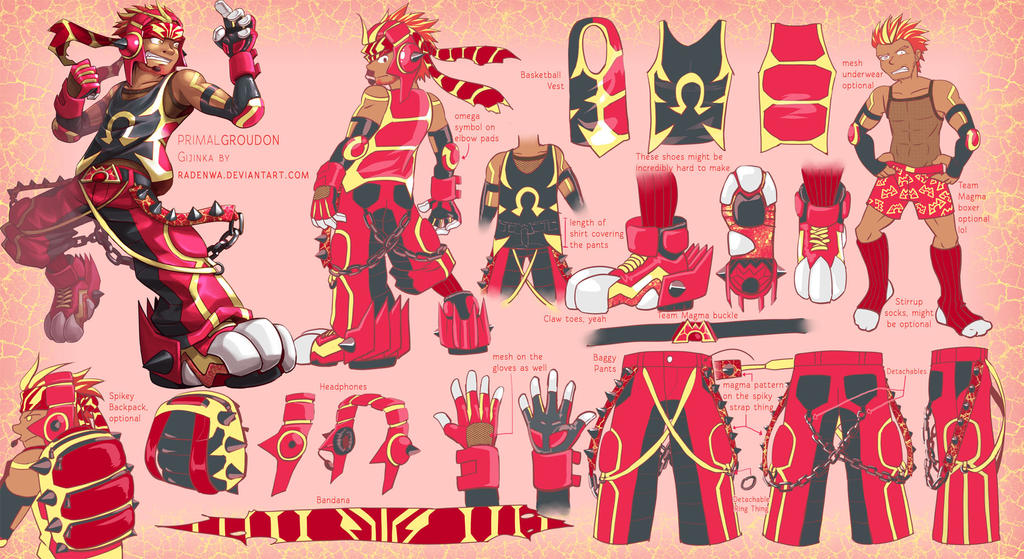 Watch
Someone once asked me for a reference sheet to cosplay my Primal Hoenn Titans gijinka >>
I don't think the cosplay actually happened, which I can understand because of how complex it is O.o
But I guess I'll just upload this here now in case
someone else
's interested.
Pokemon © Nintendo
Gijinka design ©
RadenWA
It's perfect in my opinion, this is the kind of character references that I like, that is, the excess of details, the positions, the expressions, the poses, the combination of colors that really make me believe that it is an original creation From The Pokémon Company, I think my favorite part of the dress is the headphones, the pants that look very comfortable and especially the tennis shoes, I like the toe cap that they have that remind of Groudon's claws and more the sole, also I am funny the detail of the team magma underpants, the color is very harmonic and beautiful, I had a very big impact when I saw it, especially the brightness of the red and pale yellow color. I am surprised that in such a small space I entered a lot, I like them also the gloves and their combination of colors. I would really like to know more about this character and his story, the only negative would be the socks but outside of that, everything looks great
The Artist thought this was FAIR
4 out of 4 deviants thought this was fair.