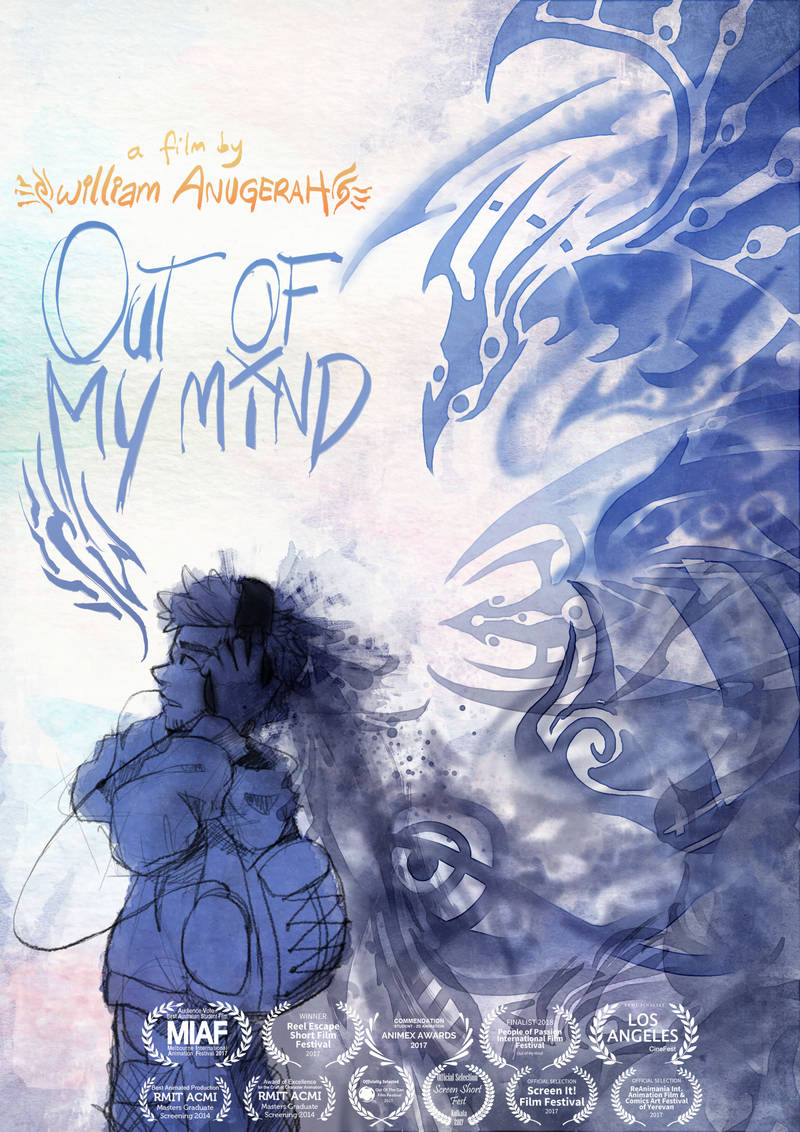 Watch
This is the poster to my master course grad film. It's about inner struggle and anxiety illustrated through animated watercolor patterns!
Watch the film here : >> youtu.be/PvO5PFHOZ7Y <<
I'm trying to do something with that channel so I'd appreciate it if you can subscribe so it can reach the 1k sub limit. Thanks!

Awesome video. The yellow character is very nice.
Reply

OK, gotta say both the poster and the film are amazing, but I can't help it, it reminds me a lot of The World Ends with you
Reply

Looking at the poster, I knew it was something to do with depression or anxiety, or something along those lines. I have anxiety and I can relate to this perfectly well. You created a masterpiece. I loved the video and how you made the watercolour effect flow smoothly. The use of colours were nice and the animation flowed nicely.

Reply

Even from the thumbnail which showed up on my watching list, I wondered if it had something to do with anxiety (and-or depression, due to the dark "shades" like negative thoughts).
As someone who has Anxiety/Panic Disorder (amongst others), it definitely gets the feelings across!

I'll check out the film!
Reply

Reply

i just watched it and i must say that its truly a masterpiece.
as i am personally affected by anxiety i can say that this movie truly show how can anxiety affect people
XD and i must say that i can relate to the earphone idea

you did an awesome work with this movie
Reply

Thanks so much. I'm glad I was able to represent it properly ^^
Reply

Reply