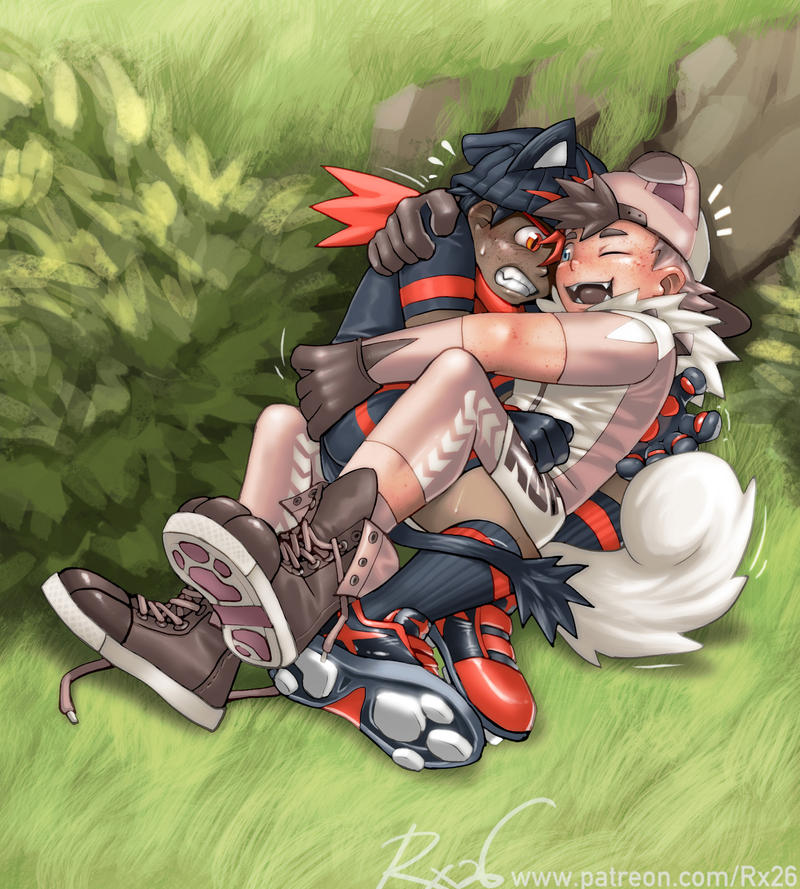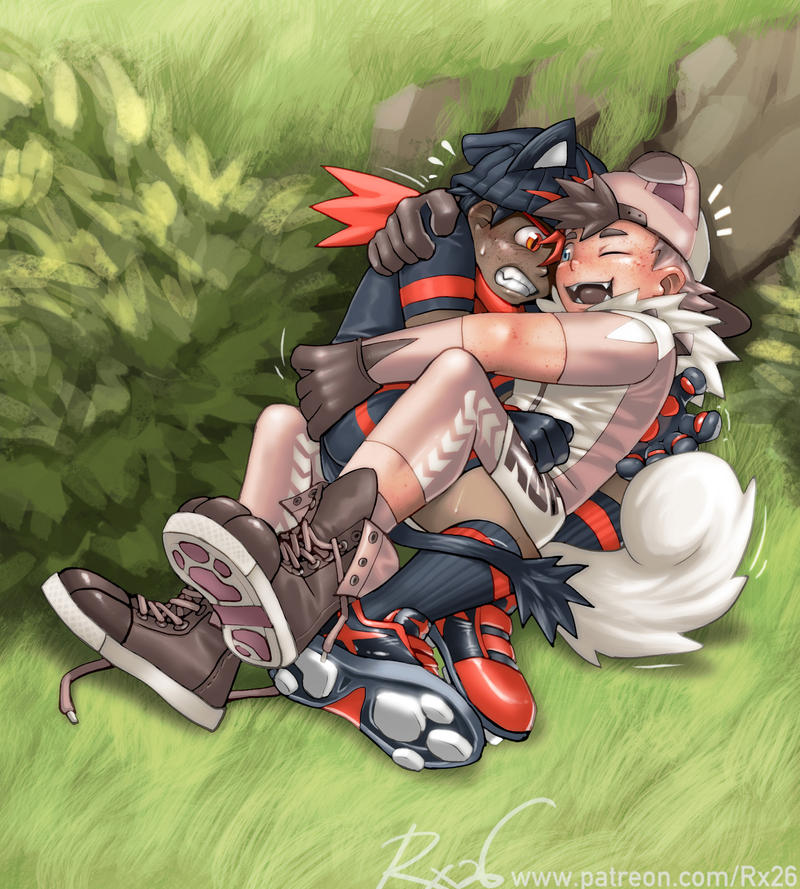 Watch
The grumpy kitty
got himself a
new friend
! They enjoy cuddles and playful
ruffhousing
on the grass...or rather, it's
just
the Rockruff that enjoys doing that, while the Litten isn't so keen about it...he just wants to get away and go back to his cardboard box!
There they are just getting along well in the daycare! Although they're both male tho, so don't expect any eggs out of them. Get your mind outta the gutter! >:3
Litten and Rockruff gijinka is requested from my
Patreon
.
Pokemon does not belong to me, I just make the original gijinka designs.