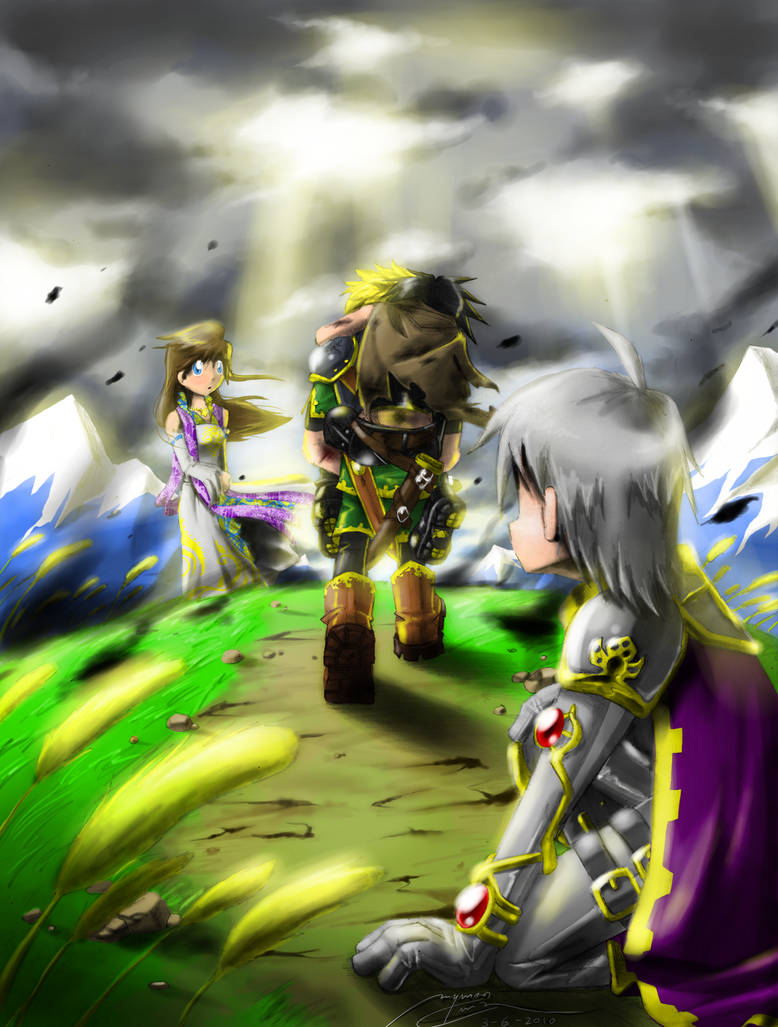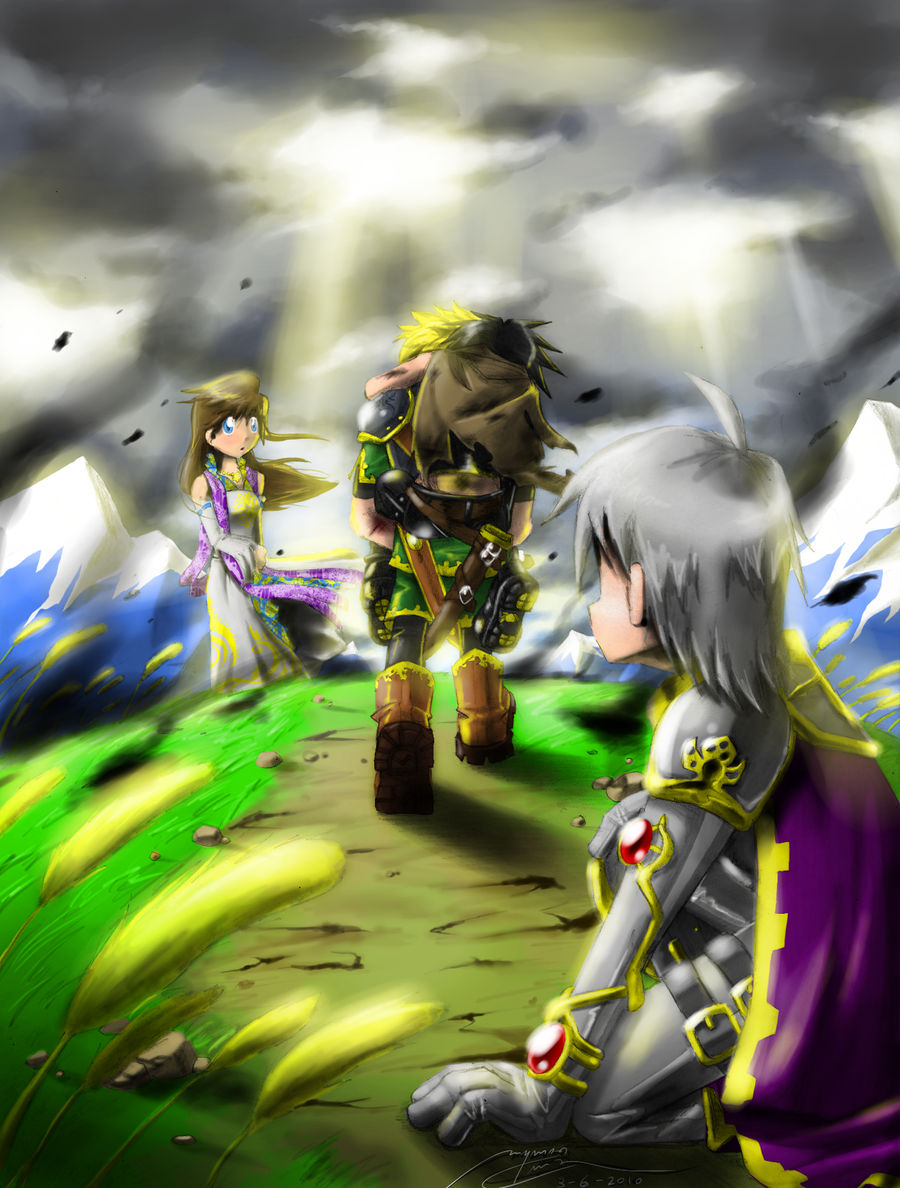 Piggyback, the best part about passing out, with friends nearby.
I guess time to throw up some drawing again. And for my comeback deviation, I guess it'd be wise to choose this old commission-another scene from the novel by

So go ahead, hope ya like it, mang. Without I realized, you've been involved in my life much further than I predicted, so here's just a little expression of gratitude from me

The cloudy sky was a total random idea, and boy it totally was really fun to do

Yayz for randum ideas.
Story and characters: Wing, Ashton, Amora and Dai belongs to ~
WingMcCallister
Art by me.