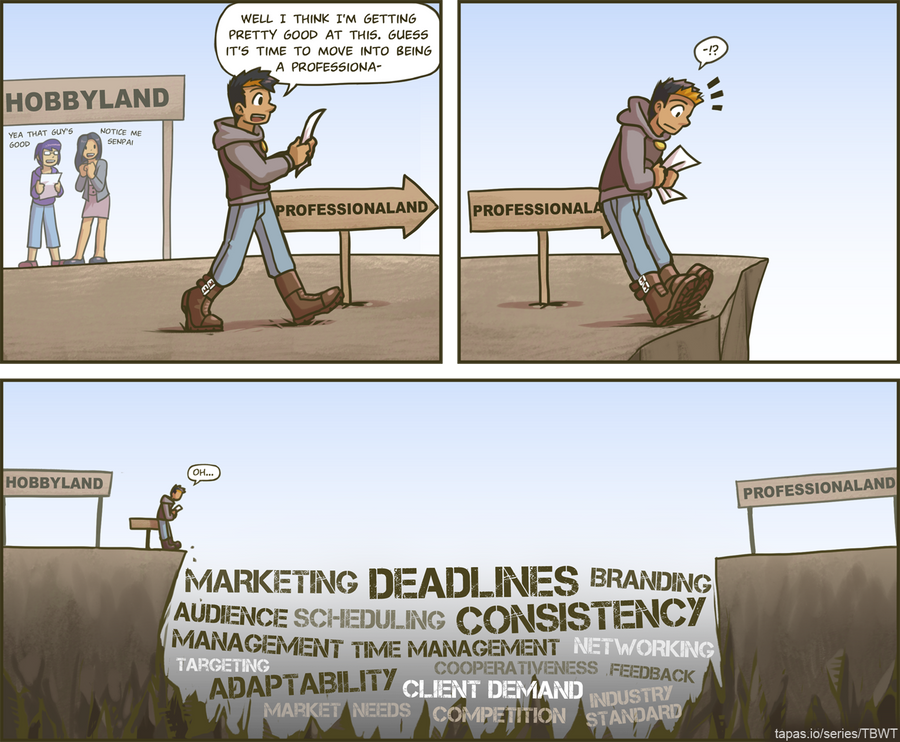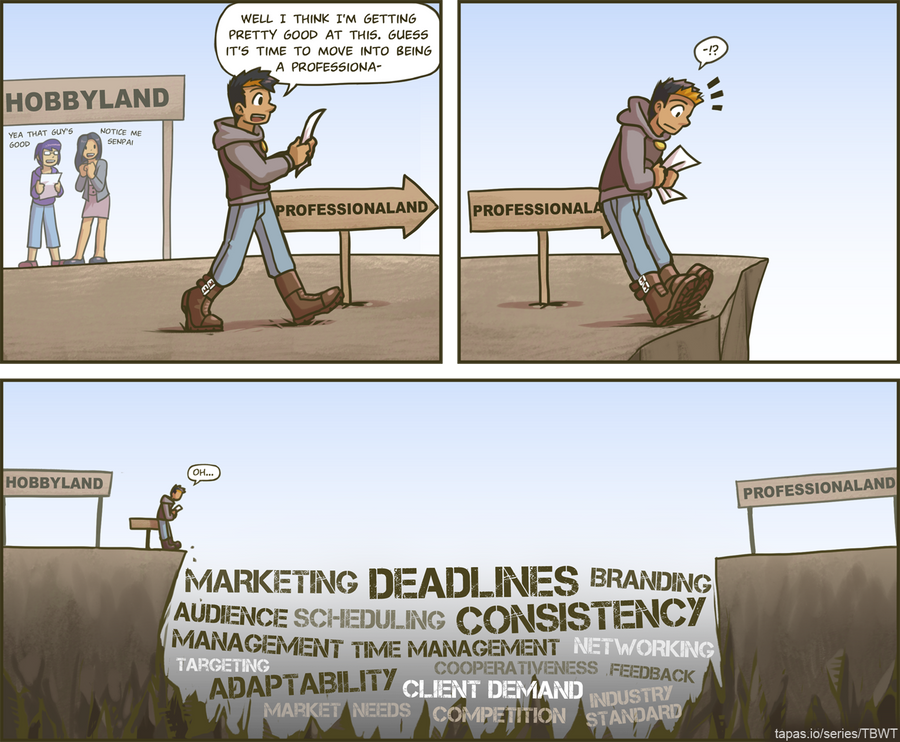 Watch
>> My webcomic is up and running again. <<
Check that website out for more and maybe I'll make the next episode before next year.
Through all the 25 years of my life I thought being good at something is all there is, BOY HOW MISTAKEN I WAS.
The message here is loud and clear, professionalism is gorge filled with pitfalls and loose gravel.

As far as technique, (and admittedly this is just personal opinion) I think this could use more fleshing out, perhaps a bit finer tooling to create a more realistic backdrop or texturing the ground a bit more.

However, I also understand that the point of comics is to have the characters be the main focus. You could also include a panel before hand showing how the main character decided to go from Hobbyland to Professionaland rather than just saying he's ready.

With your Originality, you could use different shapes other than just squares and triangles for the layout of your piece (excluding the last panel). Just something to think about. And to be completely honest, it looks like another generic web comic with a ting of personality.

Hope that was helpful.
The Artist thought this was FAIR
8 out of 8 deviants thought this was fair.