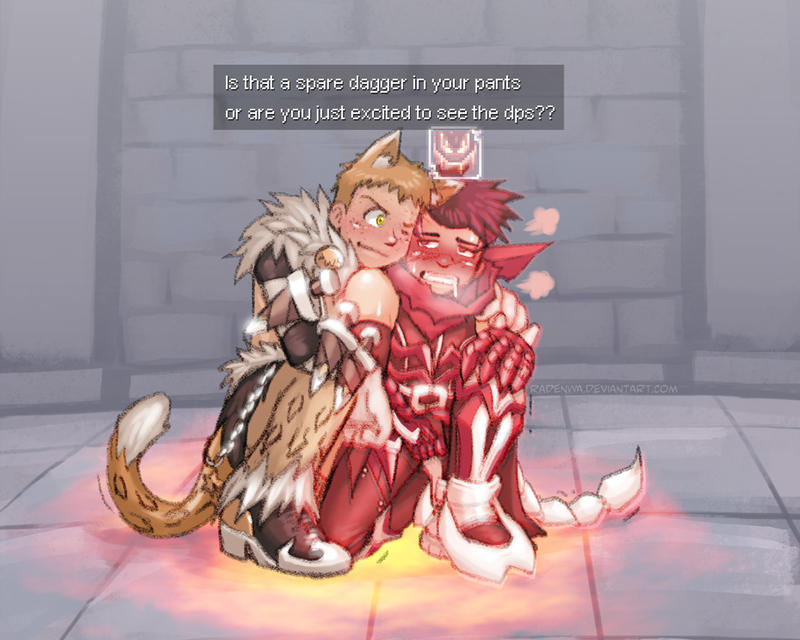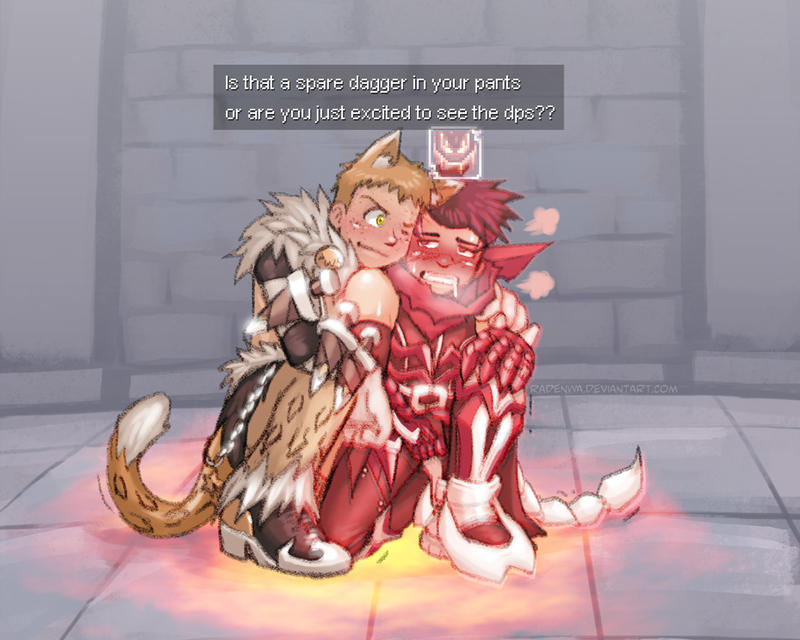 Watch
In today's episode of borderline gay™ Ragnarok Online shitpost we look at
Shadow Chaser
's skill
Bloody Lust (BL)
. The skill causes
Frenzy
on people which basically means massive attack power at the cost of being unable to use skills or items, which acts as a debuff for most classes that relies on their skill. However, classes such as
Guillotine Cross
which does really well in auto attacks benefits greatly from it,
allowing them to deal massive dps
.
Although with a name like
Bloody Lust
(not even Bloodlust, which is a different thing), you'd wonder if the skill comes with a... rather
embarrassing
side effect.
Ragnarok Online © Gravity
gayness © me

Reply

Reply

I will be sure to make that dagger REAL happy... Hehehe...
Reply

Nice expressions

Reply

INTERESTING.... and the fact that this is the first thing i see when I open DA so...
Reply

Well... This doesn't surprise me, to say the least. XD
Reply

I absolutely love your Ragnarok pieces. Really witty way to quip (or rage) at the developers and the meta!
Reply

"Spare Sword..................SNIKT"
Reply