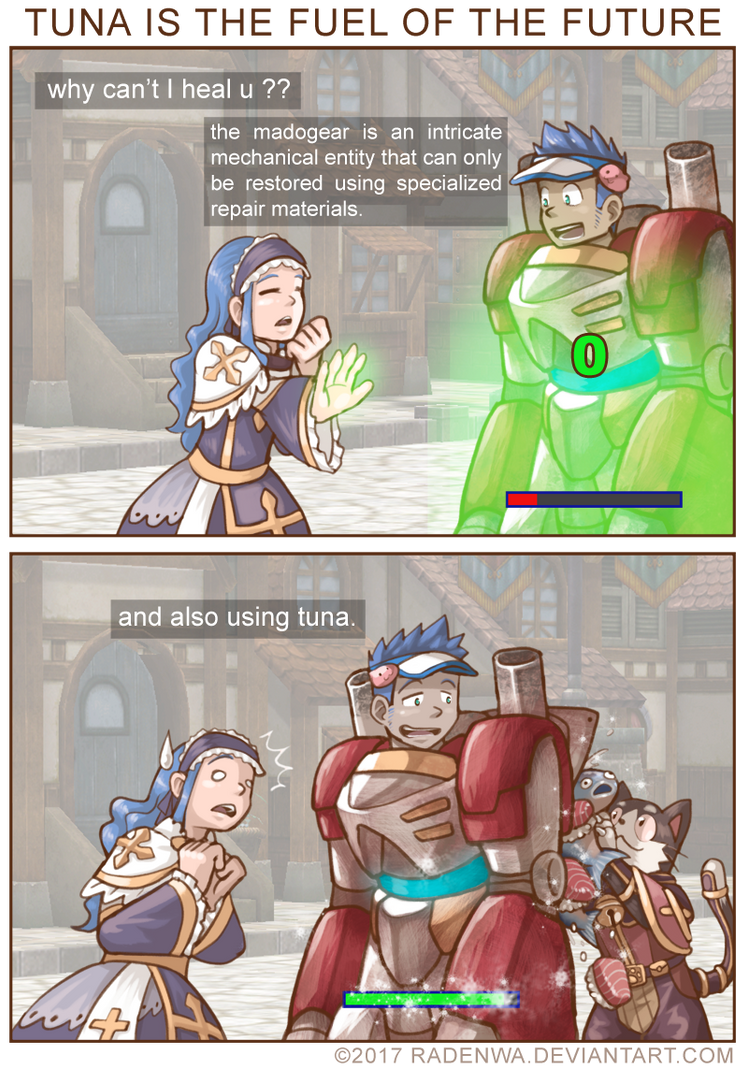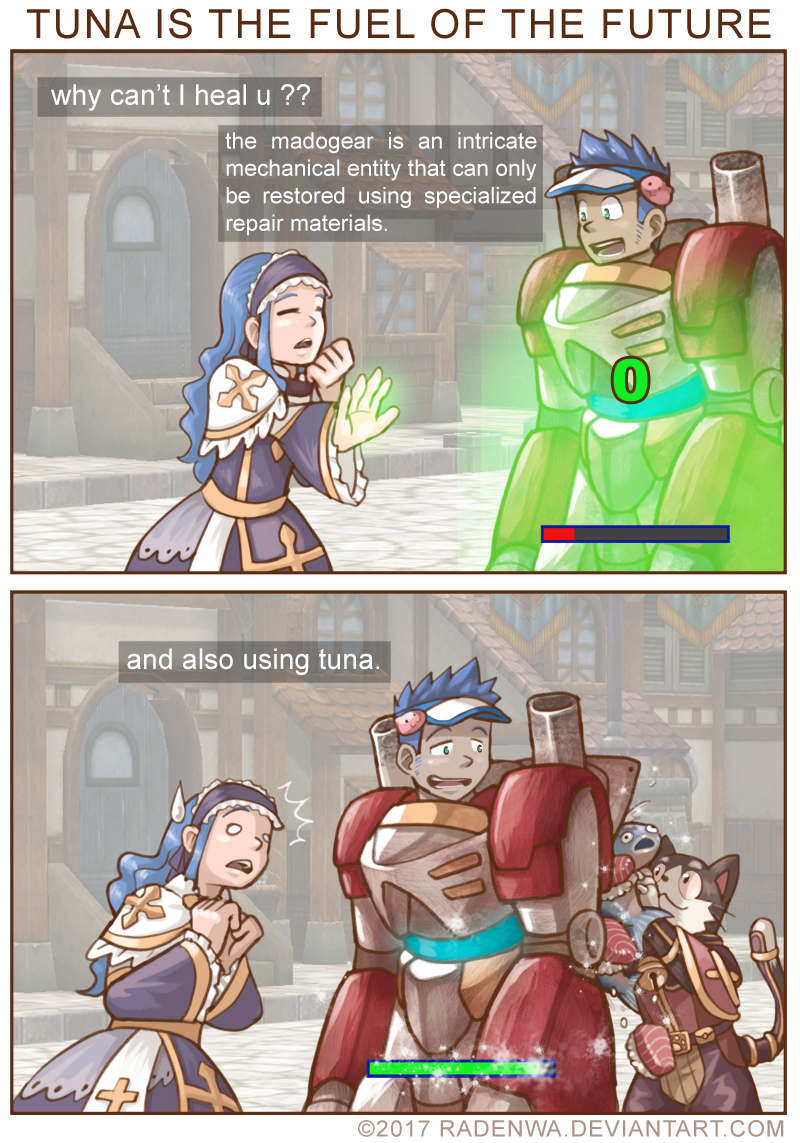 Watch
Welcome to the world of Ragnarok Online, where the developers try to be edgy and "innovative" by making the mechanic robot class unable to receive normal heal and buffs because they are
"a non-organic entity"
and instead had to use their own specialized "reparation" and buff skills. Well too bad, the specialized buffs aren't that good anyways, and as a result the class becomes stunted with their own problem and people just don't play them.
So eventually when the new class
Doram (the cat)
comes out, they just forget about the whole idea and let them freely heal the robot, which happens to be by feeding them
Tuna
.
Moral of the story, if you are making a game, make sure that a class is
actually good
first before giving them all sorts of handicap and restrictions. Otherwise you end up with a
mediocre big robot that runs on seafood
.
Ragnarök Online © Gravity
Fancomic by
RadenWA
>> The server I play <<