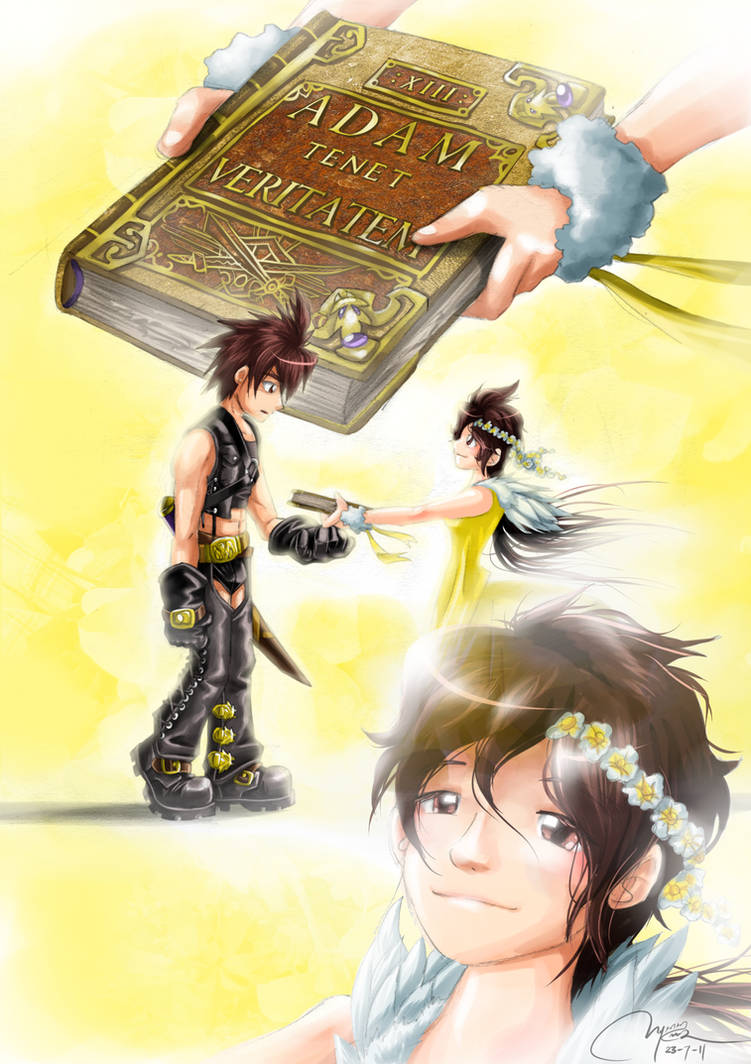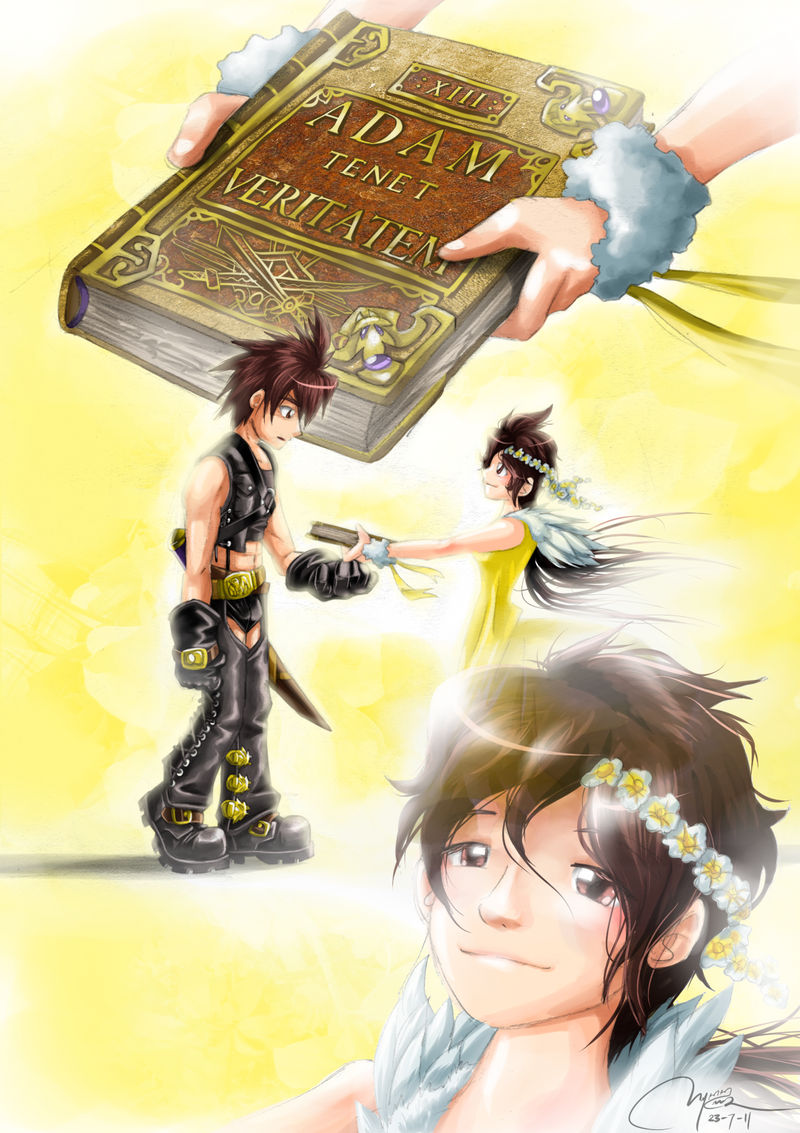 Watch
Alternate title: Behind every knight there's an angel.
Yet another novel illustration commission from

, a scene from his novel featuring he himself and his
angelic
sister.
I know I still got a huge heaps in my project list, but I know I gotta spend some time to show some gratitude for this awesome guy who always be around for me.
Quite a messy and rushed composition yeah, but that was all necessary elements that should be shown clearly, the book's title and the girl's face. Don't complain about the background I know it sucks.
But really, I hope I got her look as right as possible since I know just how important that is for him.
Anyways, characters and story (c) *
WingMcCallister
Illustration by *
RadenWA
.