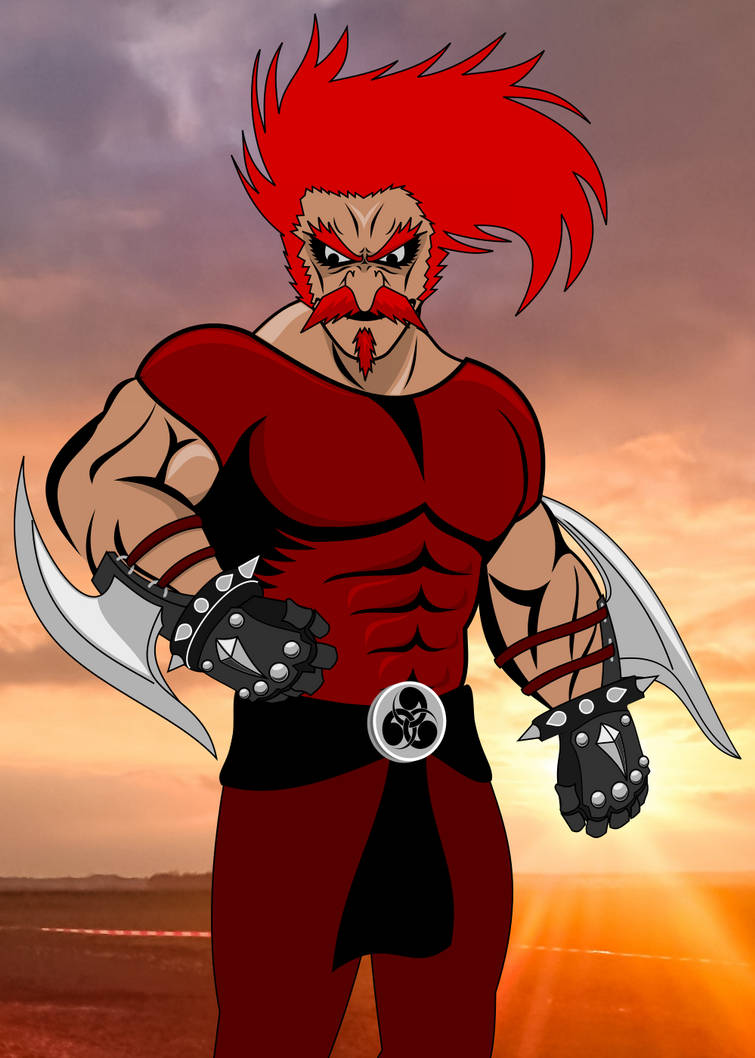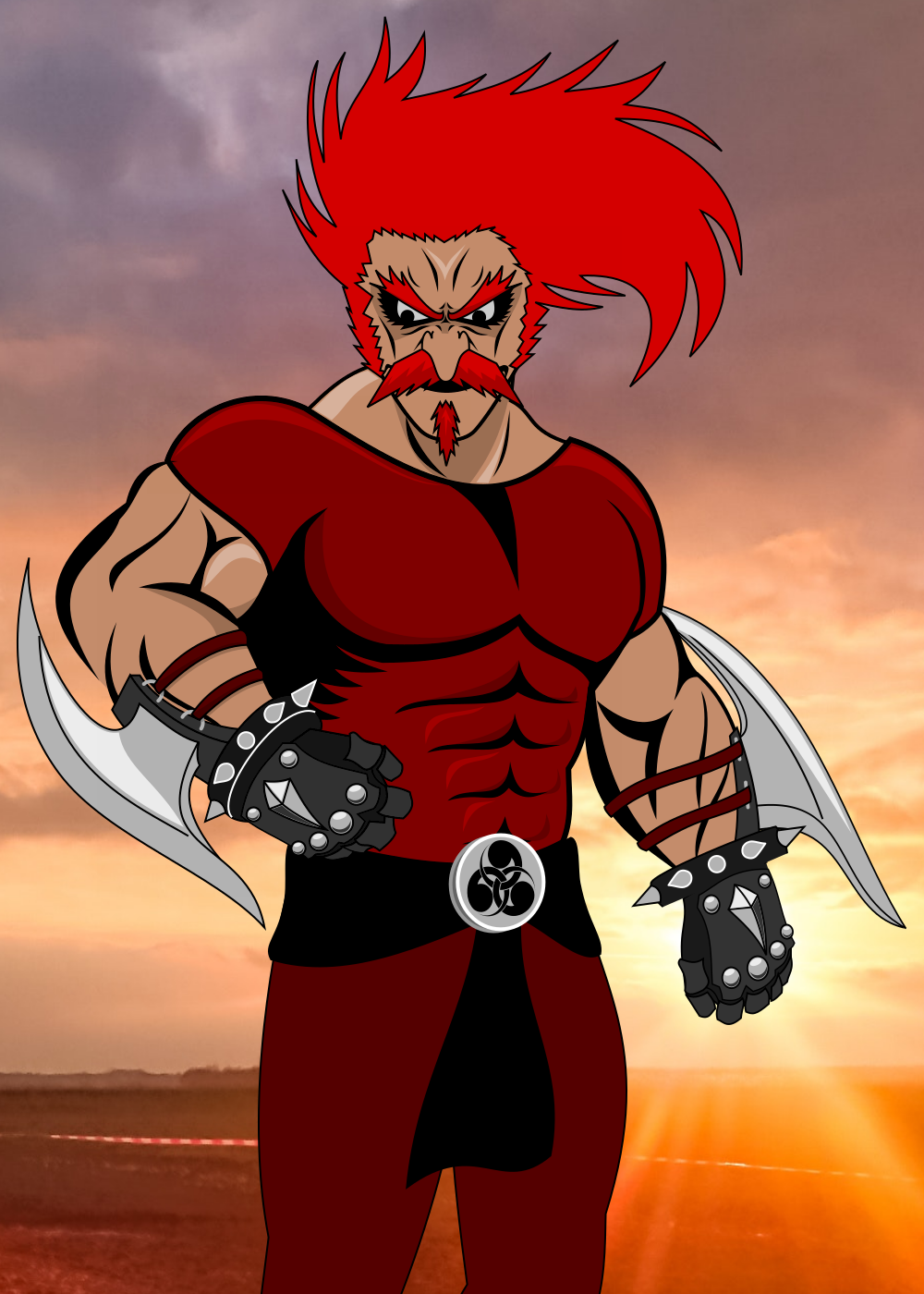 Found an old sketch of a game character that I've made around January 2014 but somehow never posted (perhaps wanted to add details to the legs to get rid of the sketch status but never got around to it).
Tai Fung (a pun on "typhoon") was a captain of a mercenary gang in some futuristic world of megacorporations, weapons and superpowers. The game didn't really take off, but I've had my fun designing him. I even vaguely remember drawing like twenty different variations for his weapon, posting in online and asking people for opinion! Those were the days...
Background is some public domain pic from Pexels.