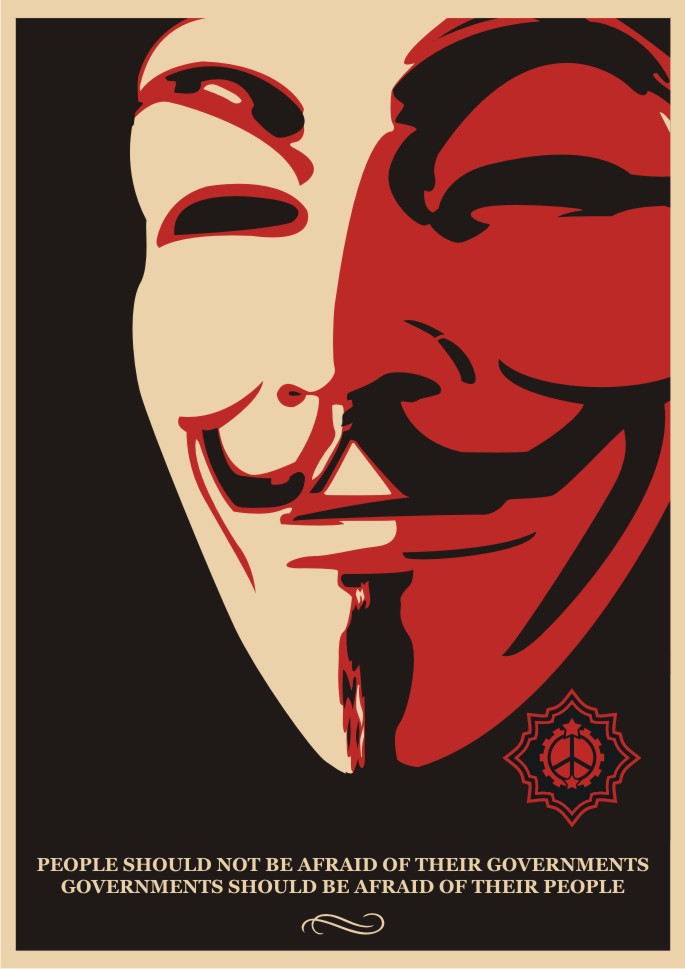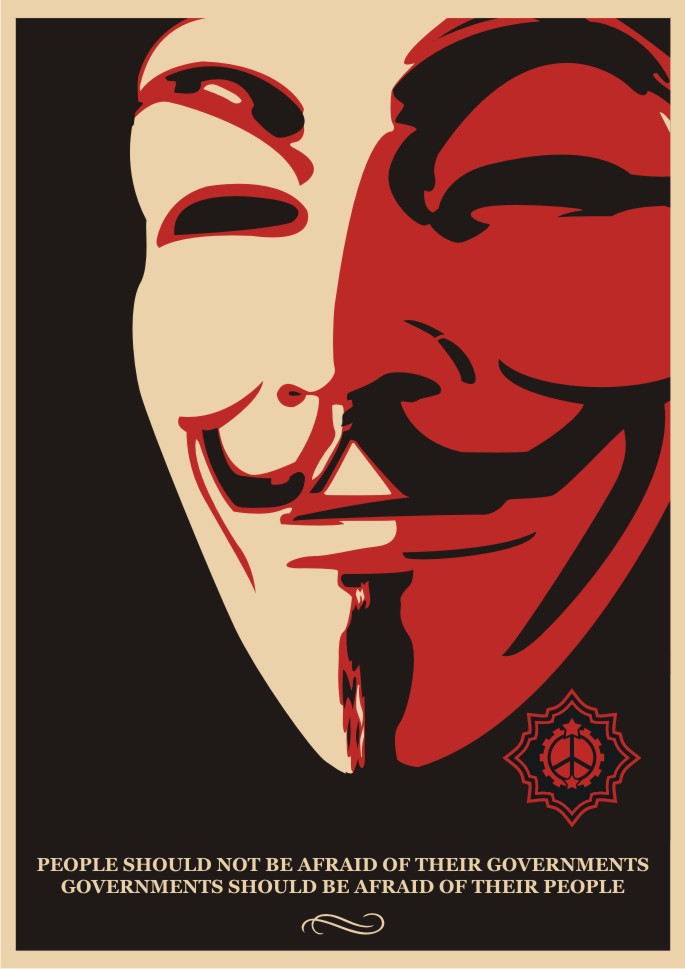 Watch
the first time i watch this movie, maybe in two years ago, i think i must do something. i always want to make a piece of work based on this great movie.
i know this work it's not good enough, so i think in next time i will make another version of this work.
People should not be afraid of their governments. Governments should be afraid of their people. Paraphrase of James Madison
i think that word is the idea of this film and that word is inspiring me to see this world today.
and sorry for my english