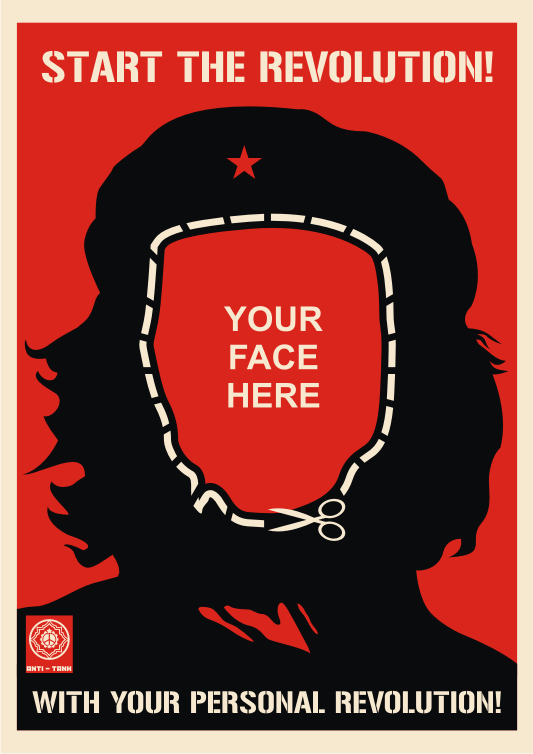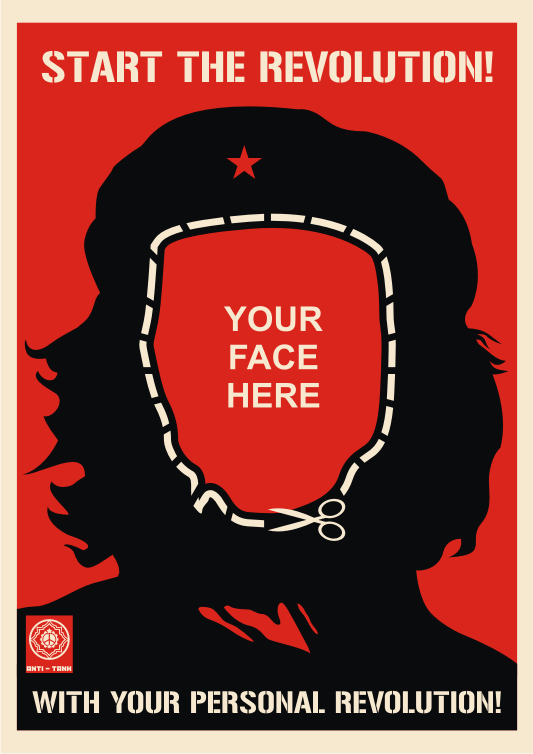 i see this image for the first time as a graffiti in some city that i forget...
just wow... this image, i mean the che image is the most reproduce image of all the time.
u can find in every wheare...and when u find it, is always be surprising.
so what is this?
MY MESSAGE IS : EVERYONE CAN MAKE A DIFFERENT EVEN IN SMALL THING.
"There can't be any large-scale revolution until there's a personal revolution, on an individual level" - jim morisson
everything come first form our personal change. not coming from the leader or someone have the huge power to control everything.
be radical! that is my point.
how i can be radical?
- save the energy like electricity or fuel
- love the animal
- never burn the forest
- use bicycle
- support peace solution
- join the earth hour
- don't litter
- don't believe television, go out make social relation to other
- if u have time support the social group like food not bomb, wwf, peta....
- watch the government foreigh
- turn of your lights if u don't use it
- safe the water don't waste it
- listen to good music
- respect each other, don't be paranoid to the other people, religion, culture, race, country, civilization...
- c'mon go out make something cool...

any more from u? tell me i will add them...
**i already put my face in there..

sorry for my english....