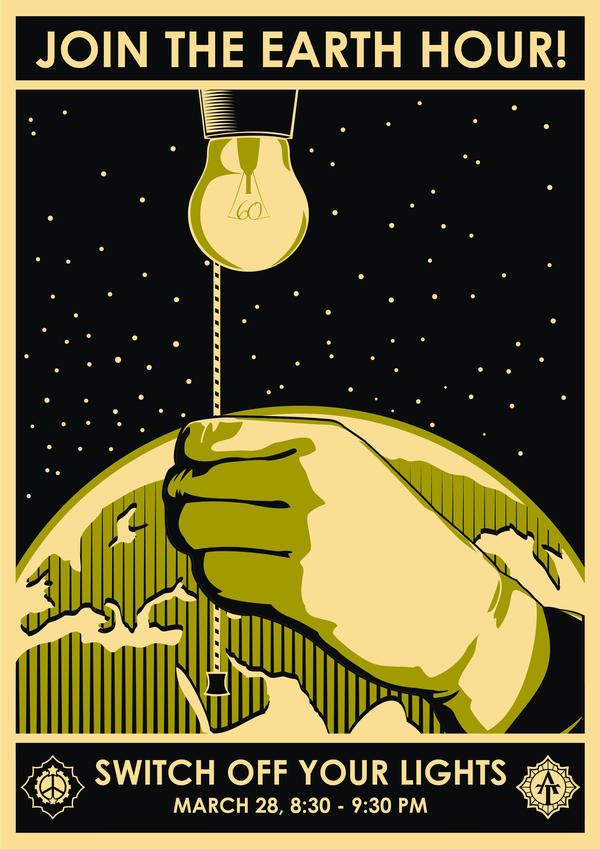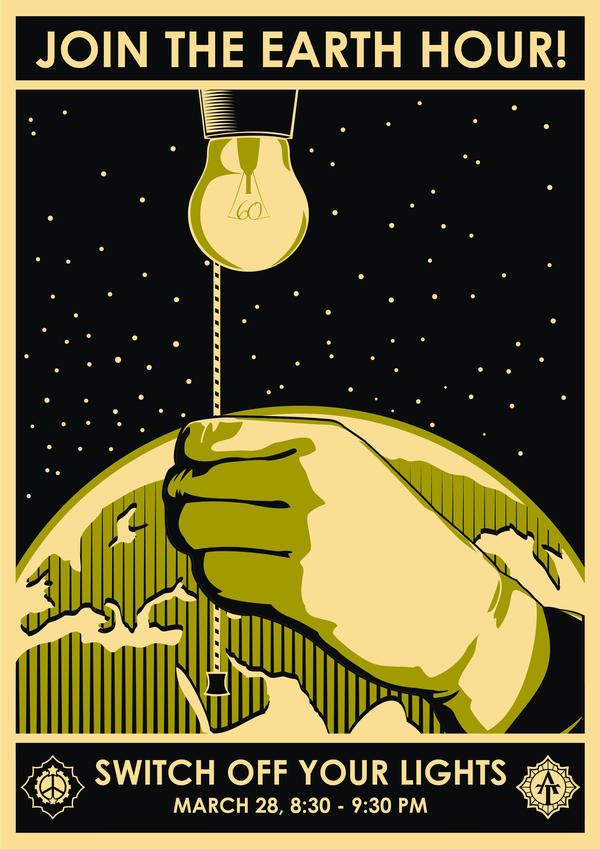 Watch
C'MON PEOPLE!!!!

PREPARE YOUR SELF FOR TOMORROW MARCH 28 8.30-9.30 PM LOCAL TIME!
LET'S WE GIVE THE ONLY ONE HOUR FOR OUR WORLD AND OUR LIFE







Kalau kamu adalah orang yang pernah bertanya apa yang bisa kamu lakukan untuk mengatasi pemanasan global, kamu tidak sendiri…
karena kamu, saya dan seluruh bangsa akan dapat berpartisipasi dalam kampanye EARTH HOUR dalam penyelamatan bumi hanya dengan cara yang sangat sederhana dan sangat mudah.
Cukup dengan hanya memadamkan semua lampu dirumah, dikantor atau dimanapun kamu berada pada tanggal 28 Maret 2009 pukul 8.30 – 9.30 malam, hanya dengan waktu 1 jam saja kita akan membuat gerakan perubahan bagi bumi kita yang sangat indah ini.
Ini bukan hanya tentang pentingnya penghematan energi, tapi sebuah harapan bagi semua kita bahwa setiap orang, setiap individu dapat membuat perubahan dan menyelamatkan kehidupan dari ancaman bencana global.
Sebarkan gerakan ini keseluruh teman, keluarga, komunitas, bersama kita berikan harapan bagi bumi dan semua kehidupan.
Maka sekali lagi…bergabunglah dengan EARTH HOUR dengan milyaran orang di seluruh dunia, lebih dari 74 negara dan wilayah berpartisipasi dalam EARTH HOUR 2009. Jumlah ini terus bertambah setiap hari karena orang-orang menyadari bagaimana tindakan sederhana tersebut dapat membuahkan hasil yang begitu dahsyat dalam mempengaruhi perubahan.. Dan kita akan membuat suara kita didengar oleh para pemimpin dunia.

Earth Hour
[link]
---------------------------------------------------------
If you ever asking how you can make a stand for against the global warming, you are not alone…
Because you, me and all people from around the globe can stand to save our earth with only simple way by switch off your lights, at house, office, or where ever you are.. in March 28, in 8:30 – 9:30 PM. With only one hour we can make a different for this beautiful planet.
It is not just about how important to keep saving our energy, but about hope, because one person still can make a chance to save our live from global warming.
Please mobilize all friends, families, community, together we give a hope for our earth and our life.
So please… please brother and sister, friends and fellows, all you beautiful people from all ages, region, if you miss last year, it's your time, please join this global movement with billion people from around the world and over 74 countries and territories. All of them have pledged their support to VOTE EARTH during Earth Hour 2009, and this number is growing everyday. It is the chance for the people of the world to make their voice heard and take your stand to save our beautiful planet

Earth Hour
[link]