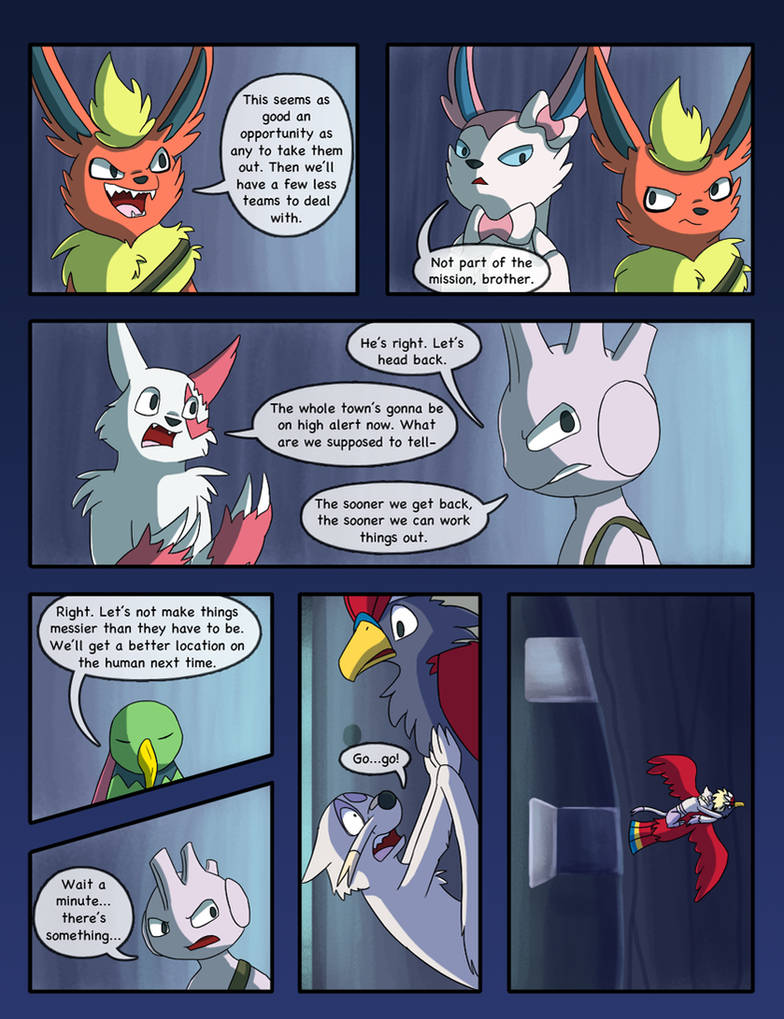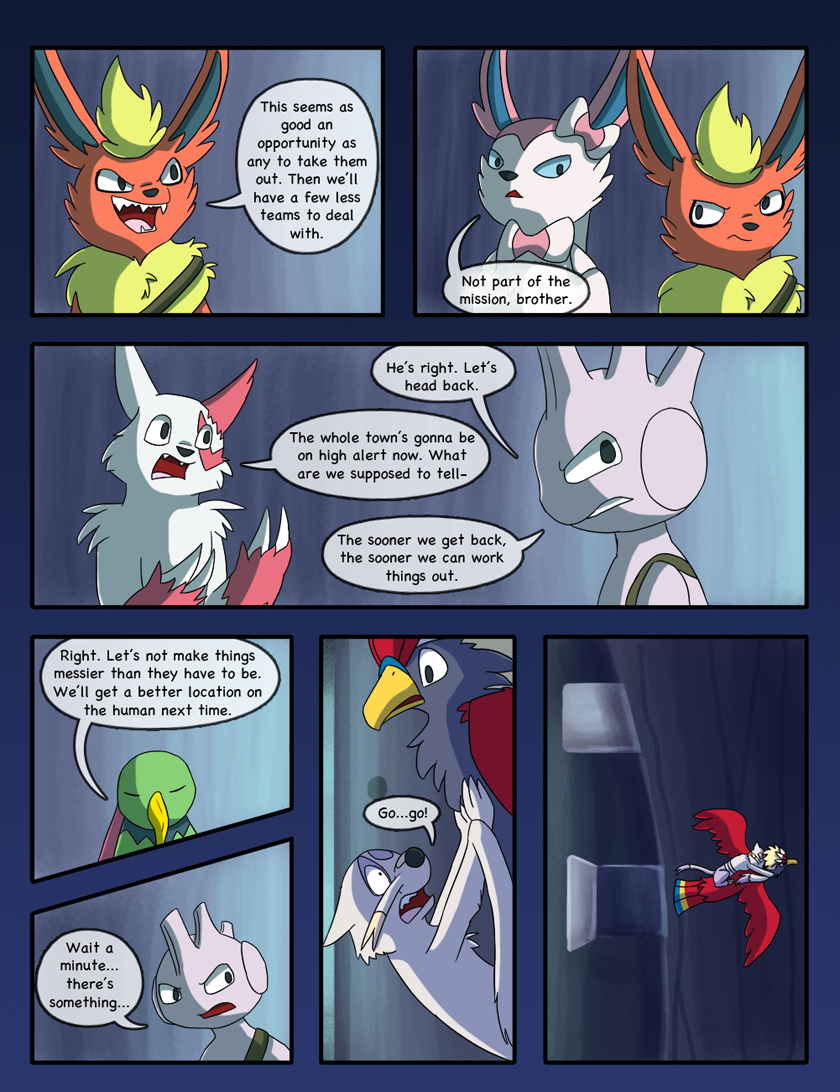 Watch

I get the feeling that out of both brothers the Sylveon is rather more level-headed and not so aggressive. Then having said that, it's still early days. Say, have you mentioned their names yet, or have I missed them?

Phew, that was playing it risky, Rachel and Charlie hanging around so long. But WHO slammed that door...? People returning?
Reply

Yep, you are right about that! And nope, their names are unknown for now...

You'll see who slammed the door in the next page!
Reply

They're just like "ocrhahp go GO GO GO" XD
Reply

Then who slammed the door?!
Reply

Reply