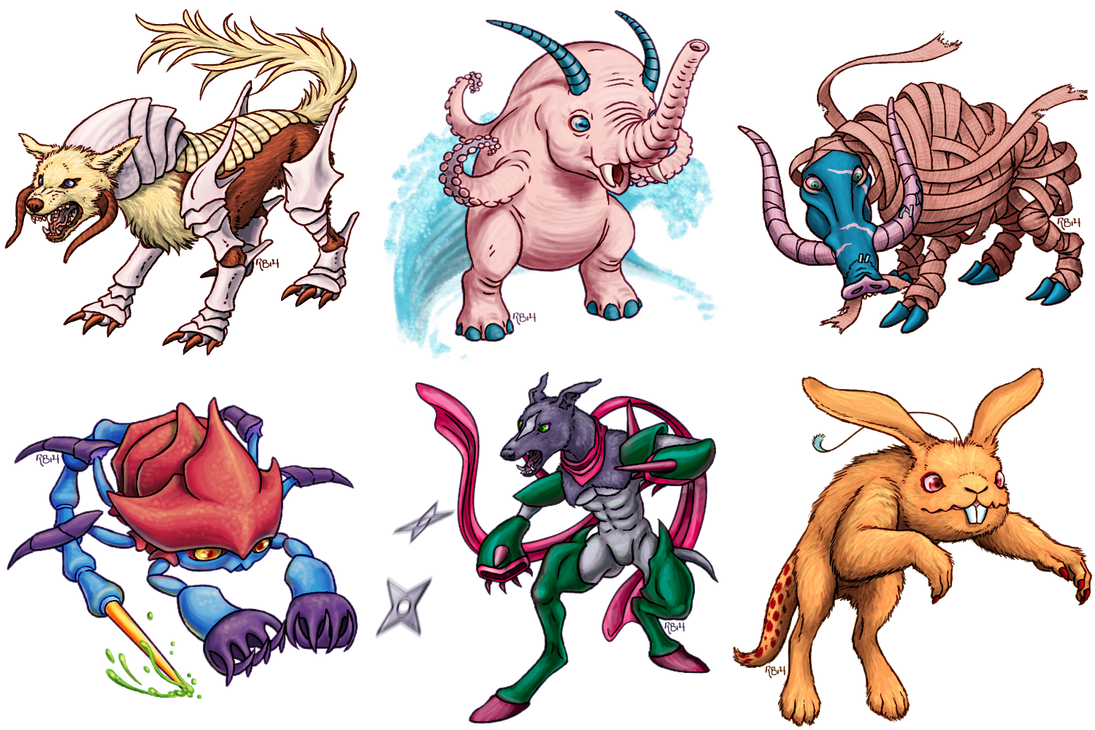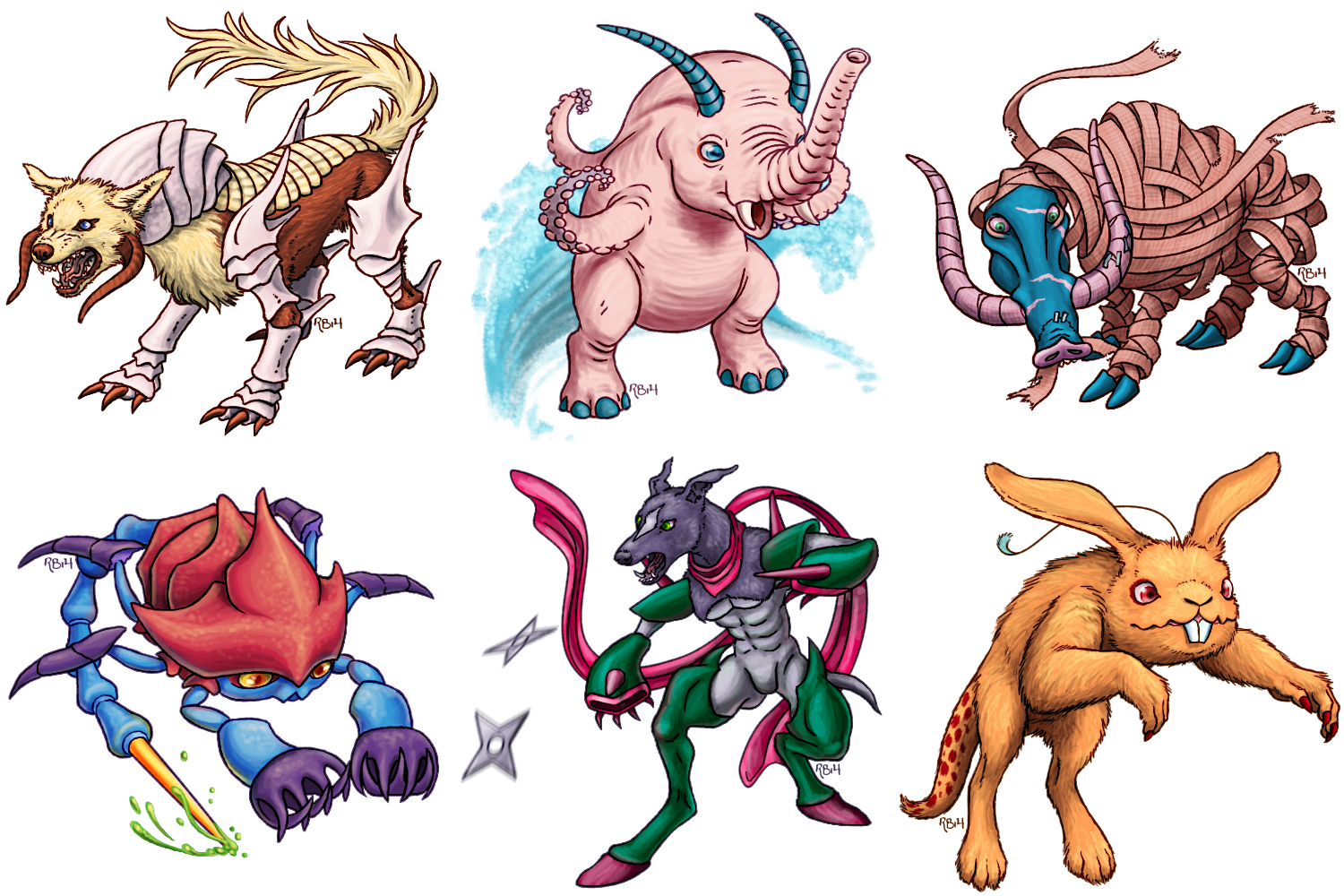 Watch
Here's the twenty-second batch of
Daily Denjuu
!
Machurus's move! Fang Crush!
Octagun's move! Tsunami!
Mummyboar's move! First Aid!
Kingpin's move! Toxic Sting!
Beebalm's move! Shuriken!
Salal's move! Jump!

Oh my god it's Beebalm and Salal! I love how you portrayed them here!
Reply

I hate how under rated Telefang is. Gosh, even as a kid I enjoyed the bootleg (mostly 'cause I felt "cool" reading the swear words without getting caught).
Your version of the denjuu are always amazing. Even your shading suits the texture of their fur, armor, etc.. Gahhh I love it


Reply