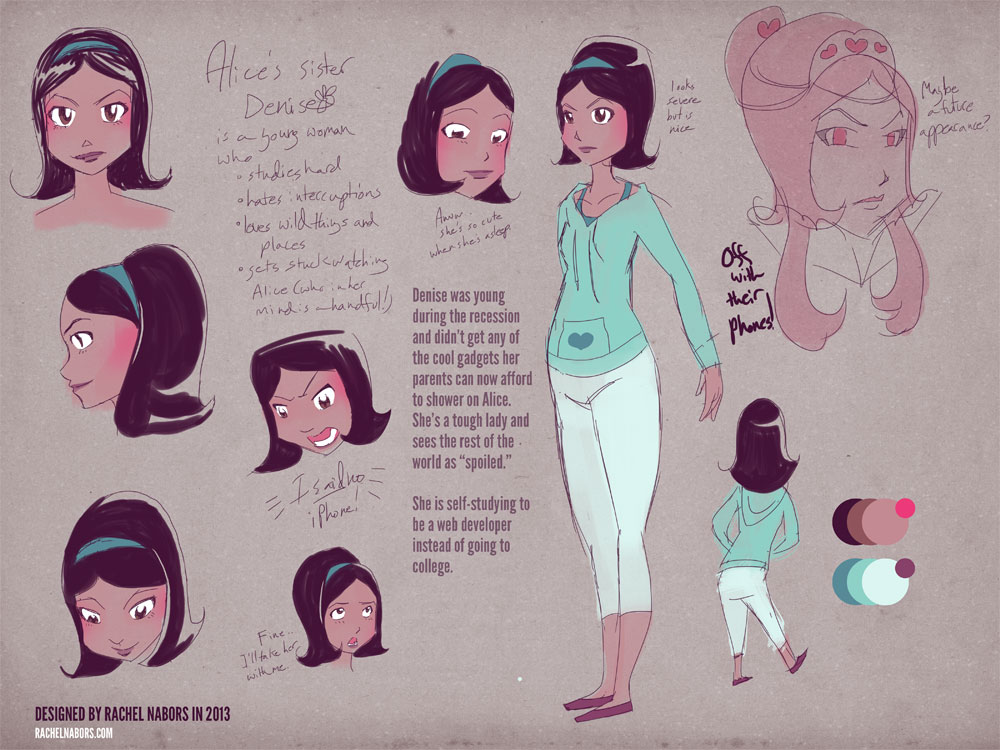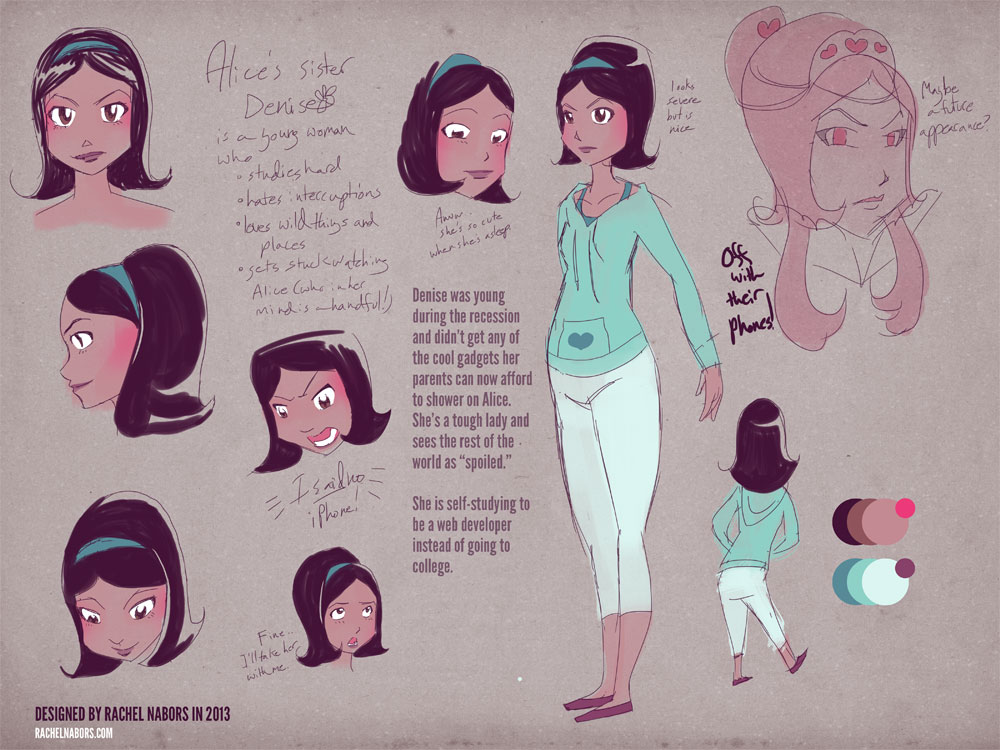 Denise is Alice's older sister. I had less time to put into her character design because she's so minor in appearance, but I had to think about the kind of person she is because she has a big impact on Alice (and thus, her trip through Videoland). So I put her in a hoodie with cropped pants and flats, my favorite things to draw. Her symbol is a heart, and if I ever decided to finish this story, that would be relevant (nudge nudge, wink wink).

I gave her poofy, luxurious retro hair, which stands out in contrast with her laid back clothing. She takes care of herself, is pretty. But she has priorities above dressing up...

The only other character sheet I need is for the white rabbit, and we're good to go.