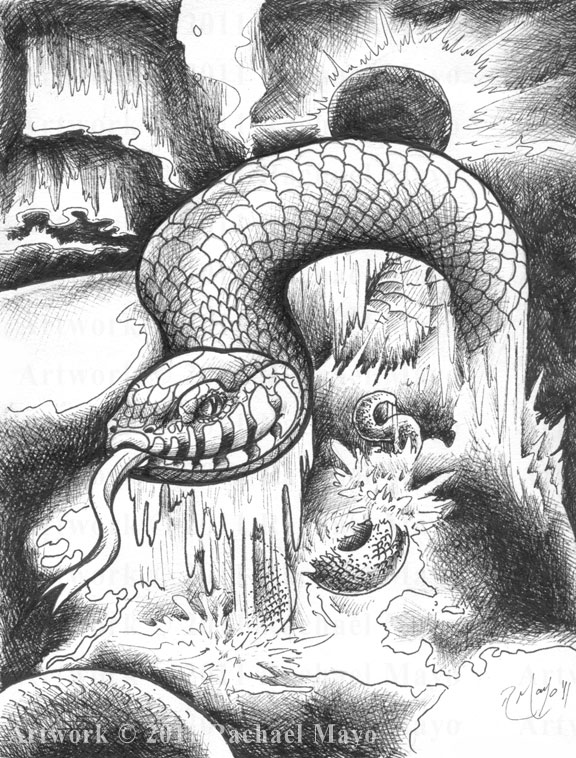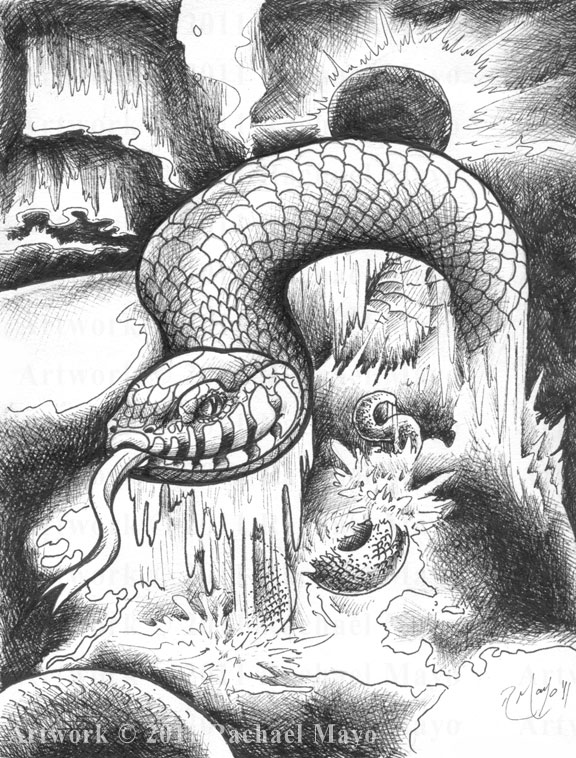 Watch
Tremorworks: Demongate High: Jormungand
Project for ~
phoenixsamurai
Jormungand is the World Serpent of Norse mythology. It circles the world along the deep ocean trenches, and holds its tail in its mouth.
...Some idjit went and woke 'im up...

I really, REALLY like this image. It looks so... surreal, almost.... And the detail of doing every scale makes him look that much more awesome.

Are those the Northern Lights in the eclipsed sky behind him?
Reply

I had to do a bit of thinking about Jormungand. Phoenix wanted me to try to give some idea of its massive size, so that meant I needed to show the beastie relative to the earth - and with a dramatic view, since Jormungand normally lies in the deep-water trenches that circle the globe.

Yes, those are meant to be auroras in the background.
Reply

It must have been a very determined fisherman who woke up Jormungand, and boy, that world serpent sure got up on the wrong side of bed - poor North America!

Reply

Heh heh heh...
I told you that was super-stinky stink bait.

Reply

I was thinking what did North America ever do to make Jormungand so angry? Perhaps Thor was having way too much fun fishing a la Pyle's
The Fishing of Thor and Hymir

Reply

Reply

Wonderful scales. I love snakes but I still can't deal with their scales.

Reply

Thank you!

I use a curved-line grid layout to place the scales along the body, though I do shape each scale individually.
Reply